Railways to build 3,000km of walls to keep trespassers away
Railways to build 3,000km of walls to keep trespassers away
Nov 19, 2018, 01:16 pm
2 min read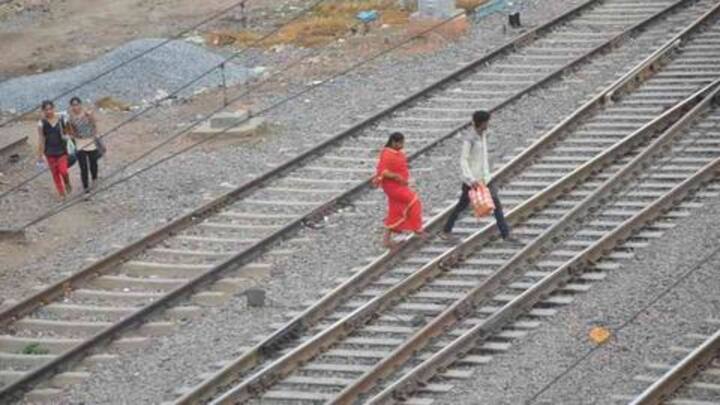 On the back of the Amritsar train tragedy last month, the Indian Railways has decided to build 3,000km of walls to fence its tracks and ward off trespassers. The Railways already had plans to build 2,000km of walls earlier, but it's understood that the Amritsar tragedy has given the plans fresh impetus. Here are the details.
Trains mowed down over 49,000 people in three years
Over the last three years, at least 49,790 people have died as a result of getting mowed down by trains. These accidents mostly took place in densely populated sub-urban areas.
The old plans were approved in the 2018-19 budget
Before the Amritsar tragedy, zonal railways had plans to build 2,000km of walls in areas which had been identified as problematic. The project, estimated to cost Rs. 650cr, was given approval in the 2018-19 budget, and was being funded by the Rashtriya Rail Sanrakshana Kosh - a special safety fund of Rs. 1 lakh crore to be utilized over five years.
The Railways' efforts to build walls were upset by difficulties
Following the approval, the Railways had been building walls along short stretches. Yet, these efforts were often marred by residents' objections, and incidents of theft wherein iron fencing and bricks from walls would get stolen. Given these difficulties, the plans never took off, and largely remained a local-level endeavour. However, the Amritsar train tragedy highlighted the need for walling off railway tracks.
Details about the wall-building project
The walls to be built by the Railways, under the freshly approved plan, will have a height of 2.7 meters, and will be built using reinforced cement concrete. These walls will come up in sub-urban, as well as non-suburban areas where railway tracks are flanked by residential zones. The entire project is set to cost Rs. 2,500cr, and tenders have already been floated.
The walls will prevent trespassing, dumping of garbage
"This will prevent trespassing as well as cattle straying into the tracks in areas which are vulnerable. The height is such that dumping waste on the track will also not be easy," said Vishwesh Chaube, Railway Board Member (Engineering), who is finalizing the project.