#CareerBytes: Tips to prepare for Quantitative Aptitude section of CAT
#CareerBytes: Tips to prepare for Quantitative Aptitude section of CAT
Sep 12, 2018, 11:07 am
2 min read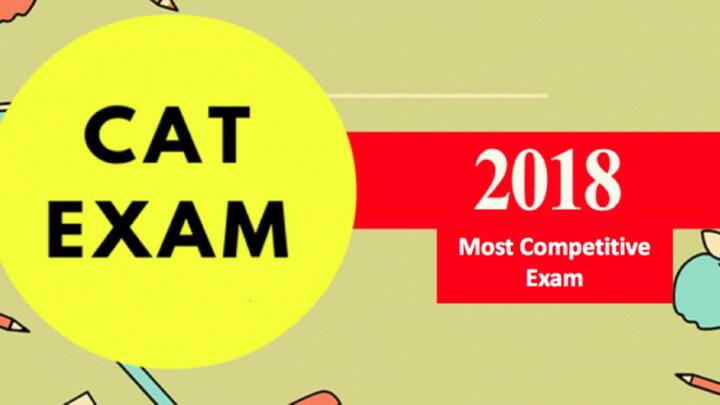 The online registration for Common Admission Test (CAT) 2018 is currently underway, and the exam is scheduled for November 25, 2018. Talking about Quantitative Aptitude (QA), a lot of students find this section of the exam the most challenging, since there are endless formulae, concepts, and tricks to get hold of. Here are tips to help you prepare for the QA section of CAT.
Get your basics clear; focus more on your weaker concepts
Basics: Maths is one such subject in which rote learning fails big time. Make sure to have your basics clear. Try and comprehend the underlying concepts behind each and every step of the solutions. Strengths and weaknesses: Figure out and analyze your strengths and weaknesses, and devote more time and efforts on your weaker concepts, in order to improve your preparation.
Importance of tricks and shortcuts for cracking the QA section
For QA section in particular, learning and understanding trick methods and shortcut formulae to solve the problems is vital. That is because conventional solving approaches may end up sucking a lot of your time, which you surely can't afford in the examination hall.
Learn all the necessary formulae; practise thoroughly and regularly
Formulae: Don't just memorize the formulae- what you actually need for ensuring success is to understand and make sense out of them. This will help you perform better in the exam. Practise, Practise, Practise: A no-brainer really, practice is the soul of your preparation. Learning all those formulae, tricks, and shortcuts is of no use, if you don't regularly practise them on paper.
Always comprehend the question before attempting it
It is important to note that the testing authority isn't going to make it any easy for you. Many questions are intentionally framed in a twisted, confusing manner. Thus, while solving problems, it is imperative to first understand the question, before actually attempting it.
Ensure proper time management; never rely on guesswork
Time management: Proper time management is crucial to ace the QA section of the CAT exam. So, always try to improve your problem-solving speed. Plus, never waste too much time on a particular problem. In case you get stuck at one, move on. No guesswork: Never rely on guesswork, as you may end up losing precious marks to negative marking, if you do this.