Career Bytes: IAS or IFS- Which one should you choose?
Career Bytes: IAS or IFS- Which one should you choose?
Written by
Ramya Patelkhana
Jul 10, 2019, 12:34 pm
3 min read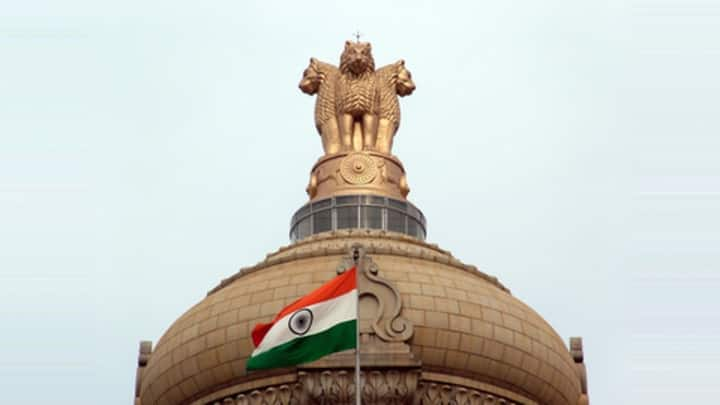 Joining the Indian Civil Services is a dream for many youngsters. The Indian Administrative Service (IAS) and the Indian Foreign Service (IFS) are two of the most prestigious and coveted services. Most Civil Services aspirants often find themselves in a dilemma over whether they should choose the IAS or IFS. Here's what aspirants should know to make the right choice that suits them.
How are candidates recruited for IAS and IFS?
Candidates are recruited for the IAS and IFS through the UPSC Civil Services Examination, which is one of the toughest exams. Newly-recruited IAS and IFS candidates are trained at the Lal Bahadur Shastri National Academy of Administration (LBSNAA) in Uttarakhand's Mussoorie. After initially undergoing training at the LBSNAA, the IFS candidates are later trained at Foreign Service Institute in New Delhi.
What are the basic duties and responsibilities of IAS officers?
IAS officers are entrusted with the task of handling government affairs at various levels, which involve the framing and implementation of policies, in consultation with concerned ministries. They have to undertake supervision of the implementation process and travel to important sites and places. IAS officers also have to look after the disbursement of funds. The officers are answerable to the Parliament or State Legislatures.
What do Indian Foreign Service officers do?
IFS Officers are posted in Indian Embassies and High Commissions across the world and External Ministry Offices in India as well. They represent India in its Embassies/High Commissions/Consulates and Permanent Missions to multilateral organizations like the United Nations. Other functions include protecting India's interests in other nations, promoting friendly relations, reporting developments of the country they're posted in, negotiating agreements, and extending consular facilities.
Who should go for the IAS?
Candidates who aspire to work for nation building, transform the lives of people by working with them and solving their problems directly, tackle issues at the grassroots level and want to reside in the country can opt for the IAS. It is suitable for those interested in law and order management, policy formulation and proper implementation, civil administration, and managing bureaucracy among others.
On the other hand, candidates having excellent communication skills, a flair for diplomacy, and a passion to travel and represent the country in any corner of the world can go for the IFS. IFS officers manage India's relations with other countries, so candidates should be interested in economic diplomacy, trade relations, public diplomacy, defense relations, intergovernmental organization, and cultural diplomacy, etc.
Here's what your choice should depend on
Both IAS and IFS are of great importance to the country for its growth and development. However, these Civil Services are different from each other with entirely different duties and responsibilities. So, a candidate's choice should depend on their own perspective, career interests, and passions.