19-year-old poses as AIIMS-doctor for months to 'hasten sister's treatment'
19-year-old poses as AIIMS-doctor for months to 'hasten sister's treatment'
Apr 16, 2018, 11:57 am
2 min read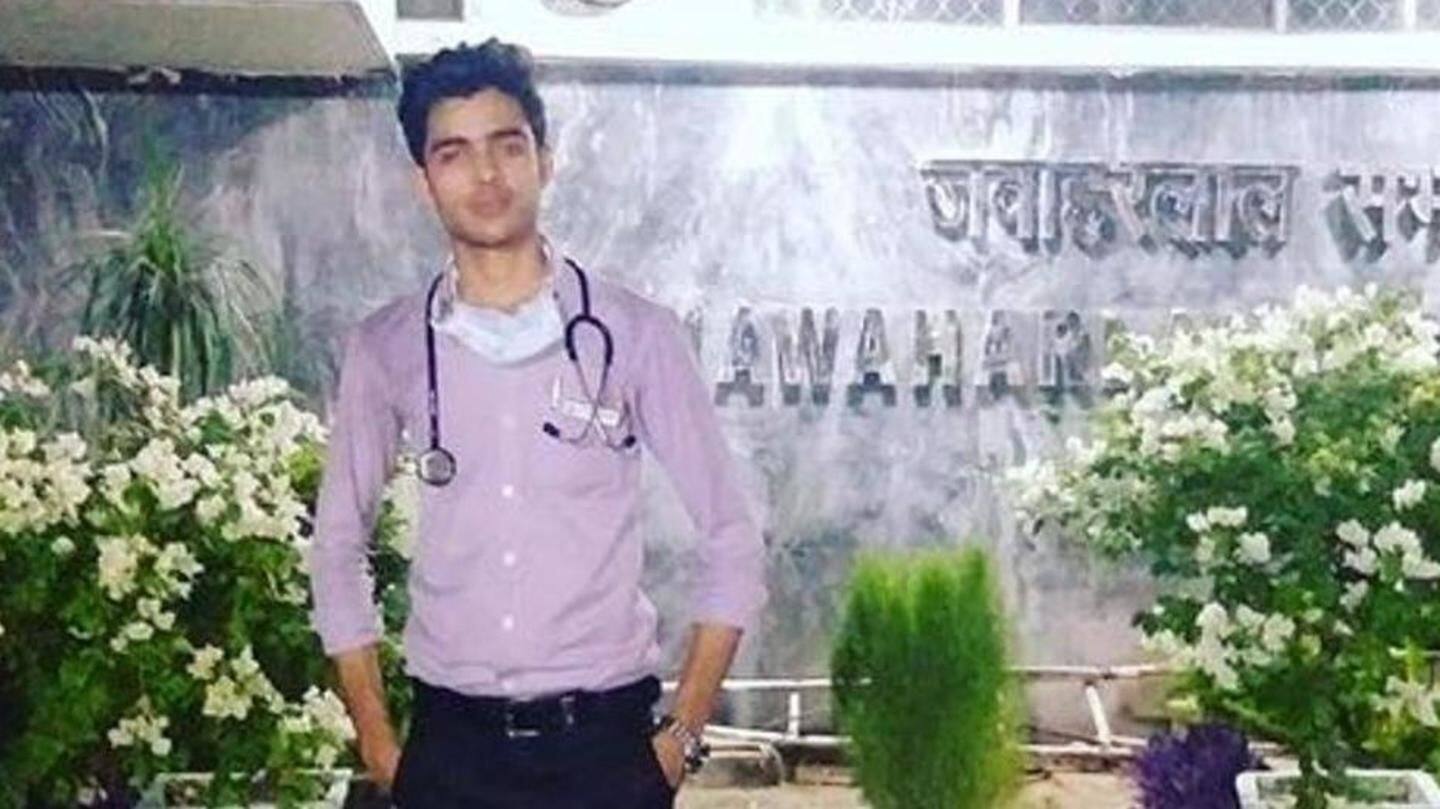 In an intriguing case, a 19-year-old Class X pass-out managed to pose as a doctor at AIIMS-Delhi for as long as five months, till he was nabbed Saturday. Police were surprised by his knowledge of medicine as well as doctors at AIIMS. They still aren't sure why Adnan Khurram did it, but suspect he was trying to get faster treatment for his cancer-diagnosed sister.
Why did Khurram commit the fraud?
Khurram, a native of Sitamarhi, Bihar, was attending to his sister being treated at AIIMS, but was apparently unsatisfied with the slow pace. So he decided to pose as a doctor, he said, but he changed his statement later, saying he was a medical aspirant and liked spending time with doctors. He put his plan into action by striking friendship with a resident doctor.
How did he put his plan into action?
According to police, Khurram managed to get his hands on a notebook which is used by junior doctors. "He wrote his name inside and got past security," an officer said. He then started introducing himself as a junior resident to seniors, and as an undergraduate student to juniors. "He even made his way to WhatsApp groups," said Resident Doctors Association President Harjit Singh.
There are 2,000 resident doctors at AIIMS, so it's difficult to know everyone. Khurram used this to his advantage and even attended doctors' events, from strikes to marathons. But soon, others got suspicious. Harjit Singh too started keeping an eye. On Saturday, he arrived at a doctors' marathon. When someone asked him about his identity, he couldn't give satisfactory replies. They then called police.
Khurram, with no previous criminal-record, now charged with impersonation, forgery
Police said Khurram had no criminal record, but had posted photos of himself in white coats and wearing stethoscopes on social media. There were also photographs of him with politicians. Due to his changing statements, police haven't been able to ascertain why he pulled off the fraud. But he has been charged under IPC Sections 419 (impersonation) and 468 (forgery for purpose of cheating).