'Love-jihad': After long battle, Shafin-Hadiya win case, SC upholds marriage
'Love-jihad': After long battle, Shafin-Hadiya win case, SC upholds marriage
Mar 08, 2018, 03:41 pm
2 min read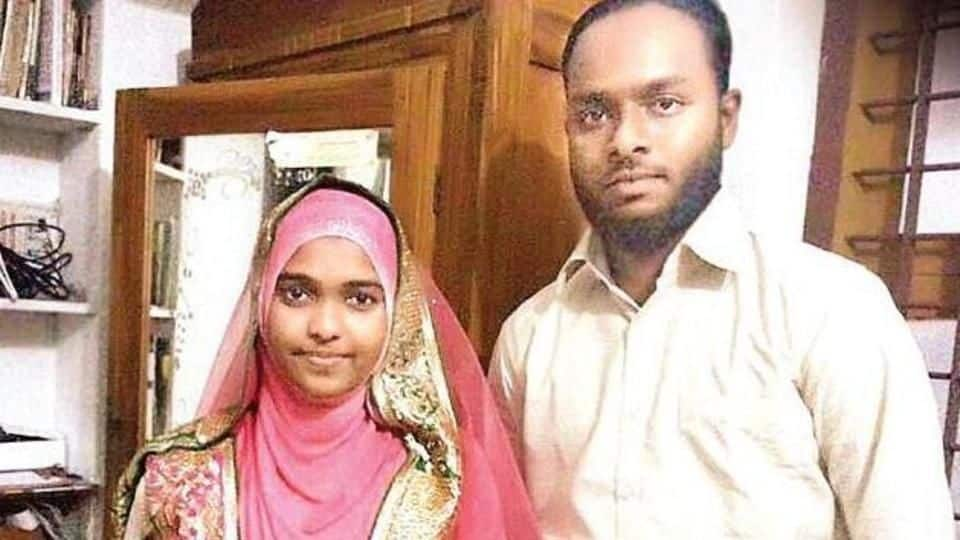 In a major win for individual rights, the SC has upheld the controversial marriage of Shafin and Hadiya, Kerala's "love jihad" couple, setting aside an annulment by the HC. "Marriage, plurality and individual choices should be zealously guarded from State intervention," it observed. However, the NIA will continue investigating allegations of "love jihad," but not of this particular union. Here's all about the case.
The tale of Shafin-Hadiya
Shafin and Hadiya (formerly Akhila) claimed they met in August'16 on a matrimonial website and married in December'16. The case made headlines when Hadiya's father approached the Kerala HC claiming Shafin had terrorist connections. The HC then termed the marriage a "sham," adding marriage isn't legally valid if conducted in the absence of parents. Then it annulled the union.
Shafin goes to India's highest court to save his marriage
In August'17, Shafin took the case to the SC. Linking the case to right to life, liberty and religion, Shafin claimed it was "an insult to the independence of Indian women." He claimed Hadiya was being tortured by her family and urged the SC to listen to her. The SC asked the NIA to probe the marriage and ordered Hadiya to appear in court.
I chose Shafin and Islam by own will: Hadiya testifies
When she testified in November, Hadiya said she had married Shafin and converted to Islam of her own will. She alleged she had endured "mental harassment and unlawful custody (at her parents' house) for 11 months." Hadiya proclaimed in the SC: "I want freedom. I am a Muslim and I want justice." She concluded by saying she wanted to go back to Shafin.
Trying to save Hadiya from becoming sex slave: Father
Meanwhile, Hadiya's father argued that he wanted to save her from being transported to Syria's "extremist-controlled territories" to be used as a "sex slave or a human bomb." He said she was a "vulnerable adult," and that he cannot remain silent as she is manipulated.
SC allows Shafin-Hadiya to live freely as legally married couple
Siding with the young couple, the SC has consistently maintained that two consenting adults have the right to decide whom to marry, irrespective of whether the State approves of it or not. It observed the Kerala HC shouldn't have annulled the marriage in a habeas corpus petition. After the SC verdict, Shafin-Hadiya will be able to live together as a legally married couple.