Article 370 internal matter: India tells Pakistan to review decision
Article 370 internal matter: India tells Pakistan to review decision
Aug 08, 2019, 01:52 pm
3 min read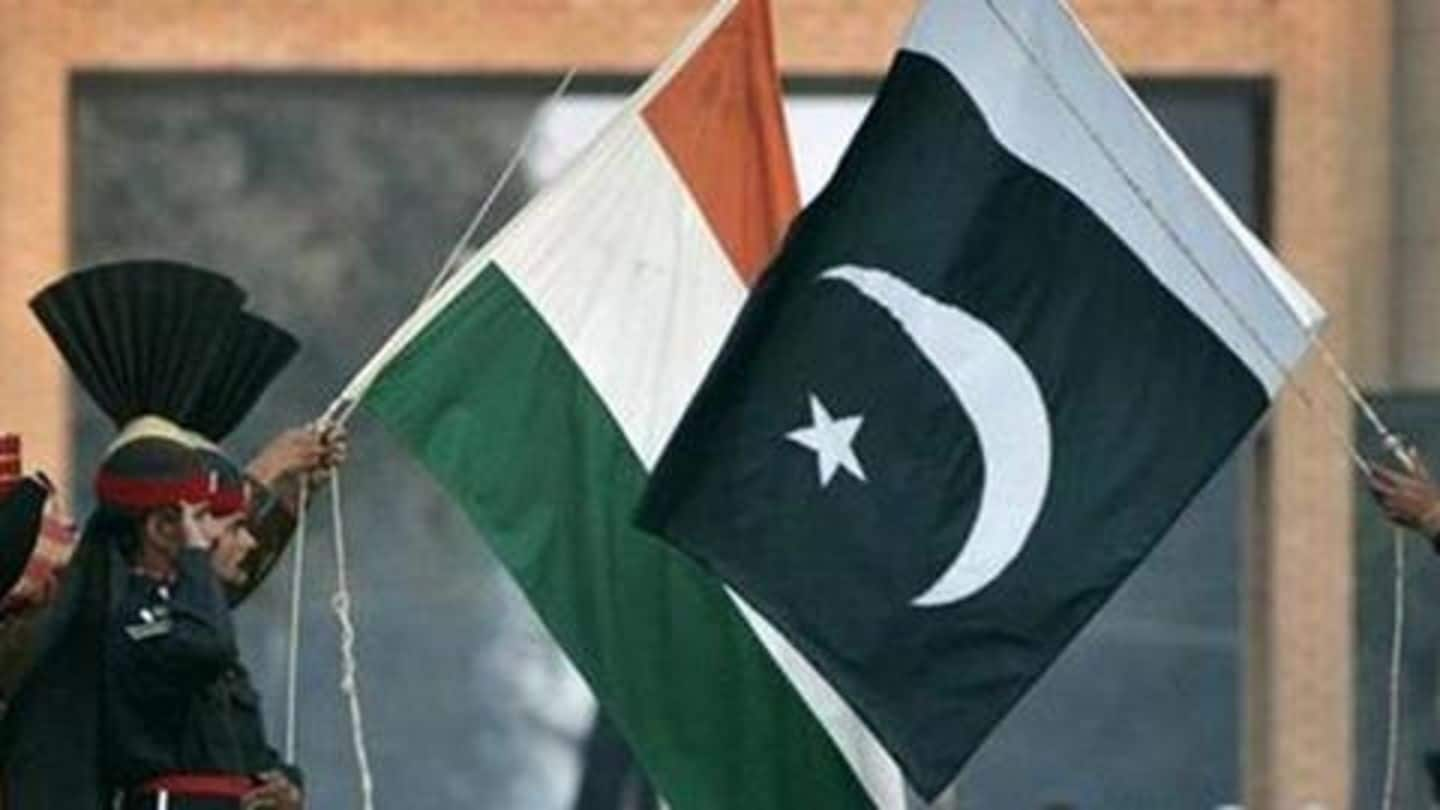 A day after Islamabad downgraded diplomatic relations with India, New Delhi on Thursday urged it to review the decision, saying Article 370 is an internal matter. Pakistan was miffed after BJP-led Centre scrapped Article 370, which granted special status to Jammu and Kashmir. Calling the move "illegal", Pakistan said it would approach the international community. After not responding immediately, MEA released a statement.
Suspending bilateral trade, downgrading diplomatic relations: Here's what Pakistan did
India has always maintained J&K is an internal matter, but it didn't stop Pakistan from interfering. On Wednesday, Prime Minister Imran Khan chaired a meeting of Pakistan's National Security Committee, in which it was decided that Islamabad will suspend bilateral trade with India, and downgrade diplomatic relations. However, as per reports, Pakistan will continue with the Kartapur border initiative.
India responded to Pakistan with a detailed statement
Not falling for the bait, Ministry of External Affairs released a mature and detailed statement urging Pakistan to reconsider its decision so that "normal channels for diplomatic communications are preserved". The government said Pakistan intended to "present an alarming picture to the world of our bilateral ties" and that its arguments were not supported by realities on the ground.
"Indian constitution was, is and will always be sovereign matter"
"The recent developments pertaining to Article 370 are entirely the internal affair of India. The Constitution of India was, is and will always be a sovereign matter. Seeking to interfere in that jurisdiction by invoking an alarmist vision of region will never succeed," India said.
India explained how this move will affect J&K
Further, India said the recent decisions taken by the government are "driven by a commitment to extend to Jammu and Kashmir opportunities for development that were earlier denied by a temporary provision in the Constitution." This will remove gender and socio-economic discrimination, MEA added. Moreover, it will also improve the livelihood of all people of J&K, Prime Minister Narendra Modi-led government underlined.
You exploited sentiments to justify cross-border terrorism: India told Pakistan
India also said Pakistan's response was expected. "It is not surprising that such developmental initiatives that could address any disaffection in Jammu and Kashmir should be negatively perceived in Pakistan, which has utilized such sentiments to justify its cross-border terrorism," the statement read. Notably, two top US officials have also urged Pakistan to refrain from retaliating and do something about home-grown terrorism.
Separately, Captain Amarinder Singh also slammed Pakistan's knee-jerk reaction
Kashmir is our internal matter Pakistan's decision to downgrade diplomatic ties is a knee-jerk reaction. Both countries must take adequate steps to ensure progress of #KartarpurCorridor isn't jeopardized in light of @pid_gov decision to downgrade diplomatic relations with India

— Capt.Amarinder Singh (@capt_amarinder) August 8, 2019