Refrain from retaliation: US tells Pakistan after India's Kashmir move
Refrain from retaliation: US tells Pakistan after India's Kashmir move
Aug 08, 2019, 12:45 pm
2 min read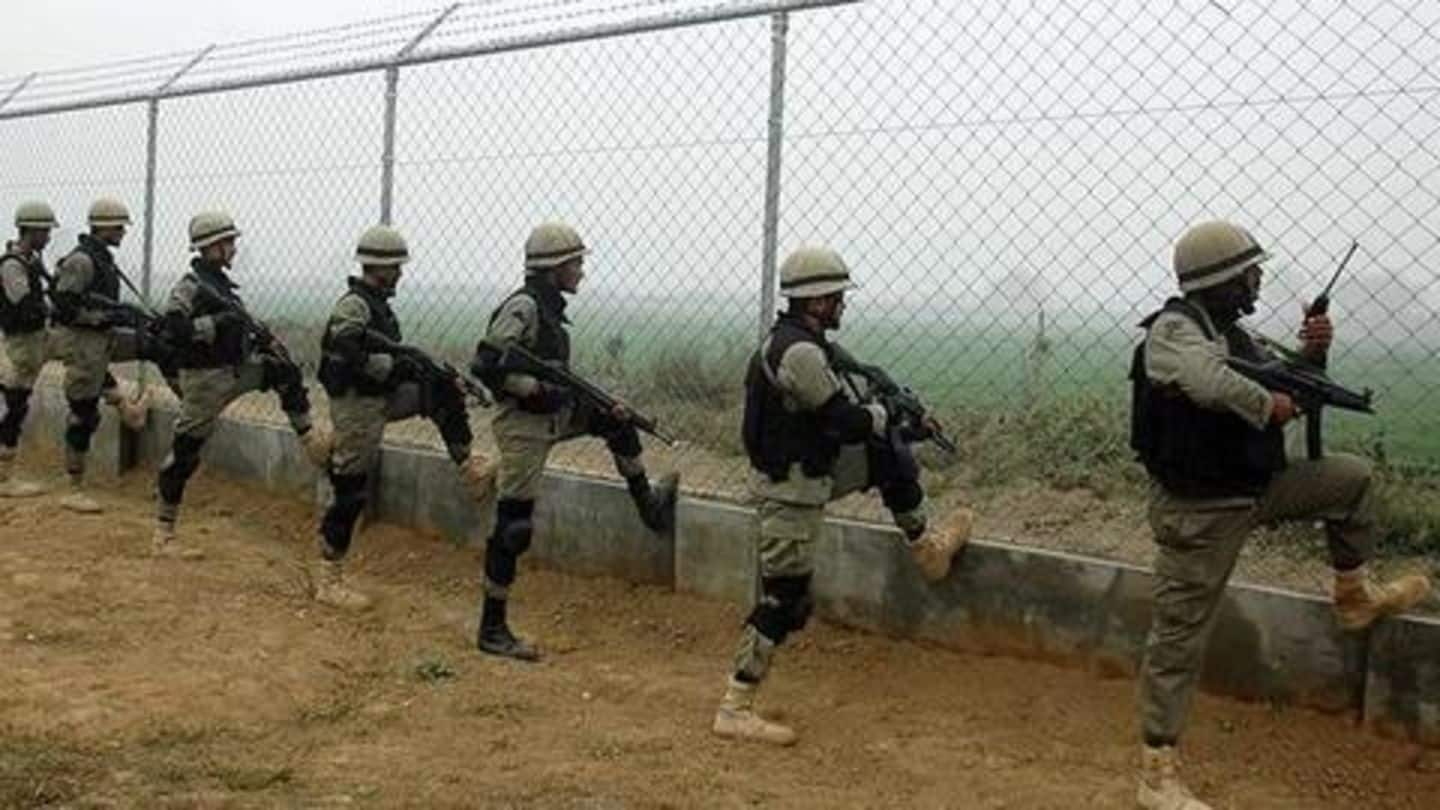 The United States has asked Pakistan to refrain from retaliatory action after the country downgraded diplomatic ties with India on Wednesday. Pakistan also suspended bilateral ties with New Delhi in wake of the government's move to strip Jammu and Kashmir of its special status. Two top Democratic lawmakers asked Pakistan to "demonstrate action" against terror groups breeding on its ground. Here's more.
Backstory: Pakistan isn't happy with India's Kashmir step
Pakistan saw red (?) after India changed provisions of Article 370 and split J&K into two Union Territories. On Tuesday, Prime Minister Imran Khan chaired a joint session of the parliament in which he called India's move "illegal". Another meeting of Pakistan's National Security Committee was convened on Wednesday, where it was decided that the country will "apprise" international community about India's step.
Interestingly, India asked Pakistan to review decision
Further, Pakistan also expelled Indian High Commissioner Ajay Bisaria. India, on the other hand, didn't respond to Pakistan's actions immediately. But on Thursday, New Delhi asked Pakistan to review its decision "so that normal channels for diplomatic communications are preserved".
Pakistan asked to keep a check on its actions
Seeing tensions between both nuclear-armed nations, US lawmakers released a statement. Senator Robert Menendez and Congressman Eliot Engel of the House Foreign Affairs Committee sent a strong message to Pakistan. "Pakistan must refrain from any retaliatory aggression, including support for infiltrations across the Line of Control, and take demonstrable action against the terrorist infrastructure on Pakistan's soil," their joint statement read.
The lawmakers had a message for India as well
Further, the lawmakers also said that as the world's largest democracy, India "has an opportunity to demonstrate for all its citizens the importance of protecting and promoting equal rights, including freedom of assembly, access to information, and equal protection under the law". They added "transparency and political participation are the cornerstones of representative democracies", and hoped that Indian government "abides" by it in J&K.
A lot happened in J&K in last couple of days
To note, Kashmir has been in lockdown for the last couple of days. Last week, the state government, asked tourists and Amarnath Yatris to cut short their visit, citing terror threats. Section 144 was imposed in the valley and more than 30,000 troops were sent to deal with any fallout of the move. Local J&K politicians like Mehbooba Mufti and Omar Abdullah were detained.