#Article370Scrapped: Pakistan suspends diplomatic trade with India
#Article370Scrapped: Pakistan suspends diplomatic trade with India
Aug 07, 2019, 07:58 pm
2 min read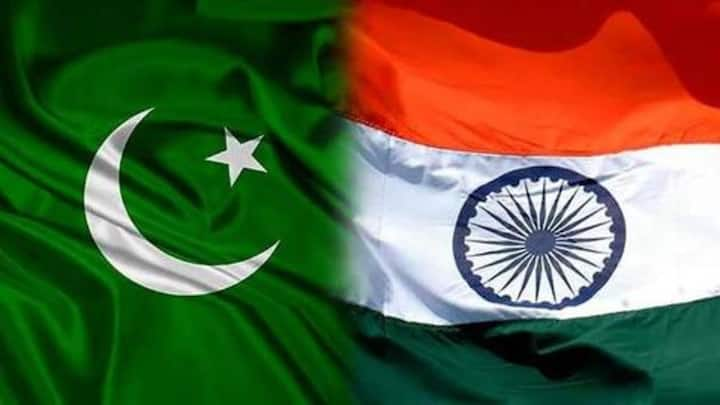 In what is being seen as a "retaliation" to New Delhi's Kashmir move, Pakistan on Wednesday decided to suspend bilateral trade with India and downgrade "diplomatic relations". As per reports, Pakistan has also decided to observe August 14 in solidarity with brave Kashmiris. The decision was taken at Pakistan National Security Committee meeting. Here's more on what happened.
Khan chaired meeting with top ministers
Wednesday's meeting was attended chaired by Khan and was attended by Foreign Minister, Defense Minister, Interior Minister, Minister of Education, Minister for Human Education, etc. Reportedly, the committee "discussed the situation arising out of unilateral and illegal actions by the Indian government". It was then decided to downgrade diplomatic relations with India.
Earlier, Imran Khan said Pakistan will "apprise" international community
On Tuesday, Pakistan's Prime Minister Imran Khan held a joint session to decide "future course of action". "We will take the case of Kashmir to the United Nations and apprise the international community of the treatment of minorities in India under the racist ideology of the BJP," Khan said after the meeting. He claimed this move will have "repercussions" around the world.
Further, Pakistan will "review" bilateral arrangements with India
1-Downgrading of diplomatic relations with India.
2-Suspension of bilateral trade with India.
3-Review of bilateral arrangements.
4-Matter to be taken to UN, including the Security Council.
5-14th of August to be observed in solidarity with brave
Kashmiris. #StandwithKashmir pic.twitter.com/v06GmMc5lG

— Govt of Pakistan (@pid_gov) August 7, 2019
Earlier, Pakistan minister asked politicians to fight India together
To note, Pakistan has been "miffed" with India's actions. On Tuesday, the county's science and technology minister Chaudhry Fawad Hussain asked politicians to keep their difference aside and respond to India together. "Modi government is trying to make Kashmir another Palestine by changing the population demography and bringing settlers into Kashmir. We must be ready to fight if war is imposed," he said.
To note, India said PoK is part of J&K
It's important to note that India is also firm on its stand as far as J&K is concerned. Union Home Minister Amit Shah said in the Lok Sabha on Tuesday he refers to PoK and Aksai Chin too, whenever he speaks about J&K. In an aggressive speech, Shah said, "Jaan de denge iske liye (We will give our lives for this)".
Subsequently, Pakistan also spoke about "spilling blood"
Hours after Shah's impassioned speech, Khan hinted his country was ready too. "They (India) will do something in PoK (Pakistan Occupied Kashmir)... we will retaliate... Will fight till the last drop of blood," Khan said after the joint session.