India, Pakistan to counter each other on Kashmir-matter in Geneva
India, Pakistan to counter each other on Kashmir-matter in Geneva
Sep 10, 2019, 10:42 am
3 min read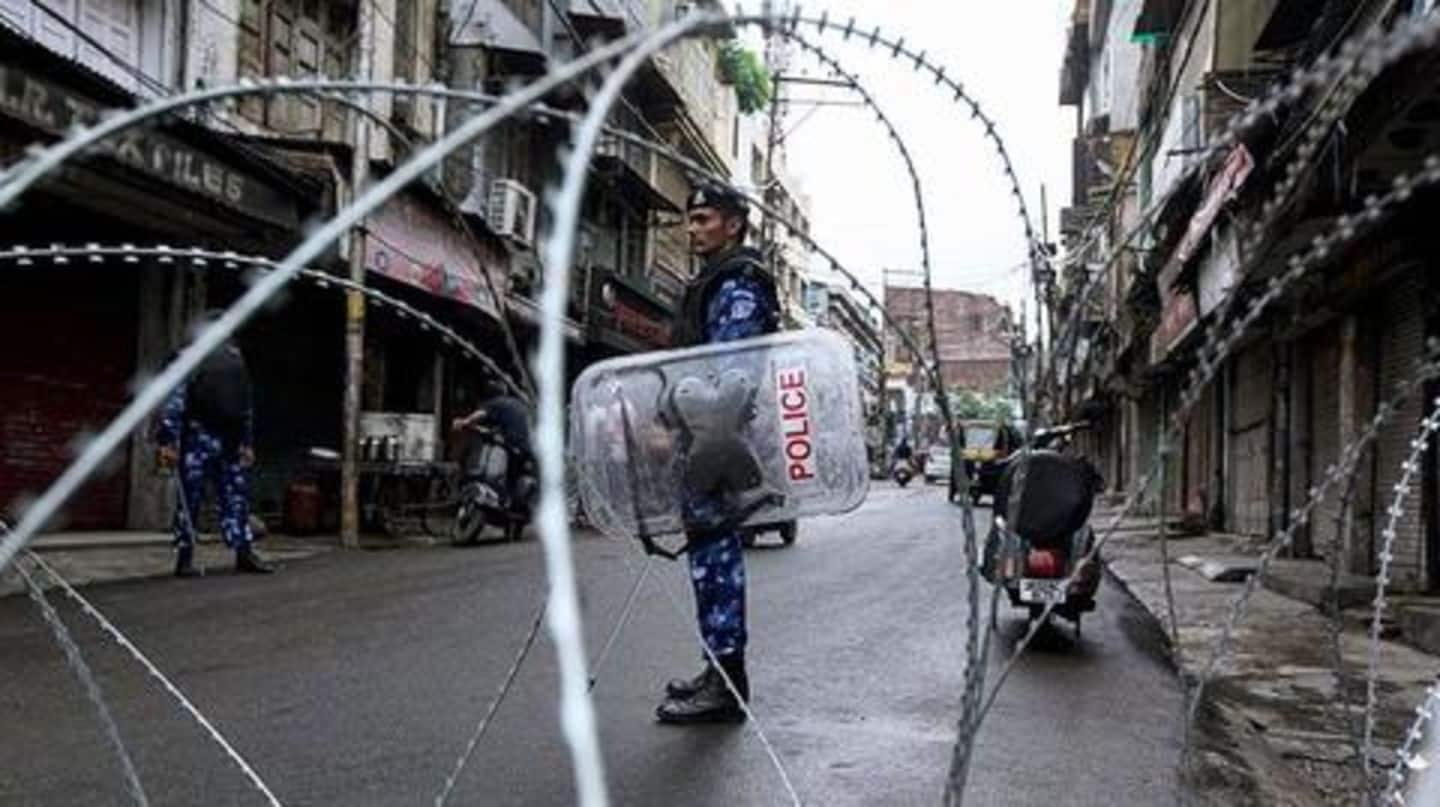 Hostile neighbors India and Pakistan are expected to square off on the issue of Jammu and Kashmir in Geneva on Tuesday, where the 42nd session of the UN Human Rights Council (UNHRC) is being held. Pakistan's Foreign Minister Shah Mehmood Qureshi left for Switzerland on Monday, and tweeted he will talk about "atrocities in Kashmir". An Indian delegation left for Geneva too.
Backstory: India's Kashmir decision didn't sit well with Pakistan
Islamabad has been lobbying hard to garner support from the international community in its rant against India after New Delhi revoked provisions of Article 370, which granted special status to J&K and bifurcated the border state into two UTs. To keep a check on violence, J&K was put under an unprecedented security cover, communication modes were suspended, and residents forced to stay indoors.
Yesterday, top UN official said restrictions should be lifted
The UNHRC session started on Monday, September 9, and will end on September 27. In her opening address, UN high commissioner for human rights Michelle Bachelet said on Monday that she has appealed to India to lift restrictions in J&K, "ensure people's access to basic services; and that all due process rights are respected for those who have been detained".
Unsurprisingly, Bachelet's statements were welcomed by Imran Khan
Pakistan's Prime Minister Imran Khan saw a win in Bachelet's comments. The cricketer-turned-politician said the international community shouldn't remain indifferent to the "rights violation" in the valley. "I call upon the UN Human Rights Council to immediately set up the indep Investigation commission to probe human rights abuses in IOJK as recommended by the UNHCHR's two reports on Kashmir (sic)," he tweeted.
Pakistan will speak at noon, India after that
As is obvious, Pakistan is going to take this line when it speaks on Kashmir in the noon (Geneva time). India is expected to respond to Pakistan's statement after a couple of hours. The Indian delegation is led by a secretary from the External Affairs Ministry and includes Ajay Bisaria, who was India's High Commissioner to Islamabad until recently.
India didn't respond to Bachelet's remarks, will issue statement instead
Interestingly, India didn't send any minister to Geneva, as New Delhi didn't want to give too much importance to Pakistan's efforts to internationalize the Kashmir matter, reports HT. India also chose to not reply to Bachelet's remarks and will put its side in the session itself. "We will say what we have to say through the statement," a person privy to the development said.
Separately, India is expected to highlight Pakistan's atrocities against minorities
Reportedly, India has prepared a detailed Plan of Action (PoA) to counter Islamabad in Geneva. The Indian delegation is expected to highlight Pakistan's atrocities against minorities, forced conversions of Hindus and Sikhs, and the human rights violations in Pakistan-occupied Kashmir and Gilgit-Baltistan. India has also reached out to 47 members of UNHRC to gain support on its stance on Kashmir.
India has eased some restrictions, but concerns remain
While most of the countries have recognized Kashmir as India's "internal matter", diplomats of some western nations are concerned about the blackout. India could quell their worries by lifting these restrictions, diplomats told HT. In fact, New Delhi has been slowly and steadily easing restrictions, which have been in place since August 5. Centre promised once the on-ground situation stabilizes, all restrictions will be annulled.