Upcoming budget could turn India's school education crisis into opportunity
Upcoming budget could turn India's school education crisis into opportunity
Jan 26, 2017, 06:00 am
3 min read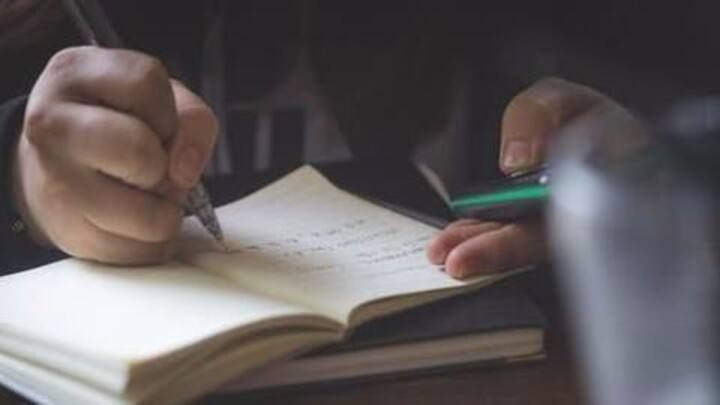 Over 260 million children have enrolled in elementary and secondary schools in 2015-16. These children will form the core of India's estimated one billion working-age population by 2030. The upcoming 2017-18 budget represents an opportunity for the Modi government to concentrate on improving school education for these children. IndiaSpend, India's first data journalism website explains how.
Children enrol for primary schools but drop out later
Nearly 90% of primary school-age children enrolled in primary school in 2015-16. By contrast, 51% of secondary-age students in secondary school, according to Unified District Information System for Education data. This is an indicator of the low education levels.
Elementary school education beset with low outcomes
Around 46% of first graders in rural schools couldn't read letters in 2016 while nearly 40% couldn't recognize numbers 1 to 9, according to the Annual Status of Education Report. Lack of basic education means India will have an unproductive workforce that is unfit to be hired and is unqualified for higher education or skill development.
Year-on-year increase shows government's focus on higher education, not school
There was a 13% increase in higher education in the 2016-17 education budget to Rs. 28,840 crore from 2015-16. Meanwhile, school education and literacy budget increased 3.2% over the same period to Rs 43,554 crore. There are 34.2 million students enrolled in higher education institutions, less than a seventh or fewer as compared to those in schools.
"Business as usual" won't solve India's schooling crisis
"Unless major shifts are undertaken on an urgent basis to build children's foundational skills, we are losing huge opportunities each year for improving the life chances of an entire generation of children and youth in this country," said Pratham, an education non-profit.
Government needs to do more to monitor quality of education
The annual report on schools includes data on enrolment and number of teachers but it lacks information on quality of education. The HRD ministry prepared an outcome budget for 2015-16 but this didn't feature any clear outcome on learning levels. The NITI Aayog is planning to start ranking states based on a school education quality index which should help improve upon school learning outcomes.
Education budget should focus on learning outcomes
Along with increasing the amount spent on education, the budget also needs to be restructured to focus on learning outcomes, and monitoring of quality of education. An expert suggested improving learning outcomes through the budget from outcome-linked financing. Under this, the central government could provide 10% aid to states if they attain pre-determined outcomes, such as learning goals.
India's education spending lowest among BRICS countries
In 2015-16, India spent 3% of its GDP on education, according to the Ministry of Statistics and Programme Implementation. By comparison, India's fellow BRICS members, Russia spent 3.8%, China - 4.2%, Brazil - 5.2% and South Africa - 6.9%.