PM Modi inaugurates India's first private-sector howitzer manufacturing unit
PM Modi inaugurates India's first private-sector howitzer manufacturing unit
Written by
Shiladitya Ray
Jan 19, 2019, 04:17 pm
2 min read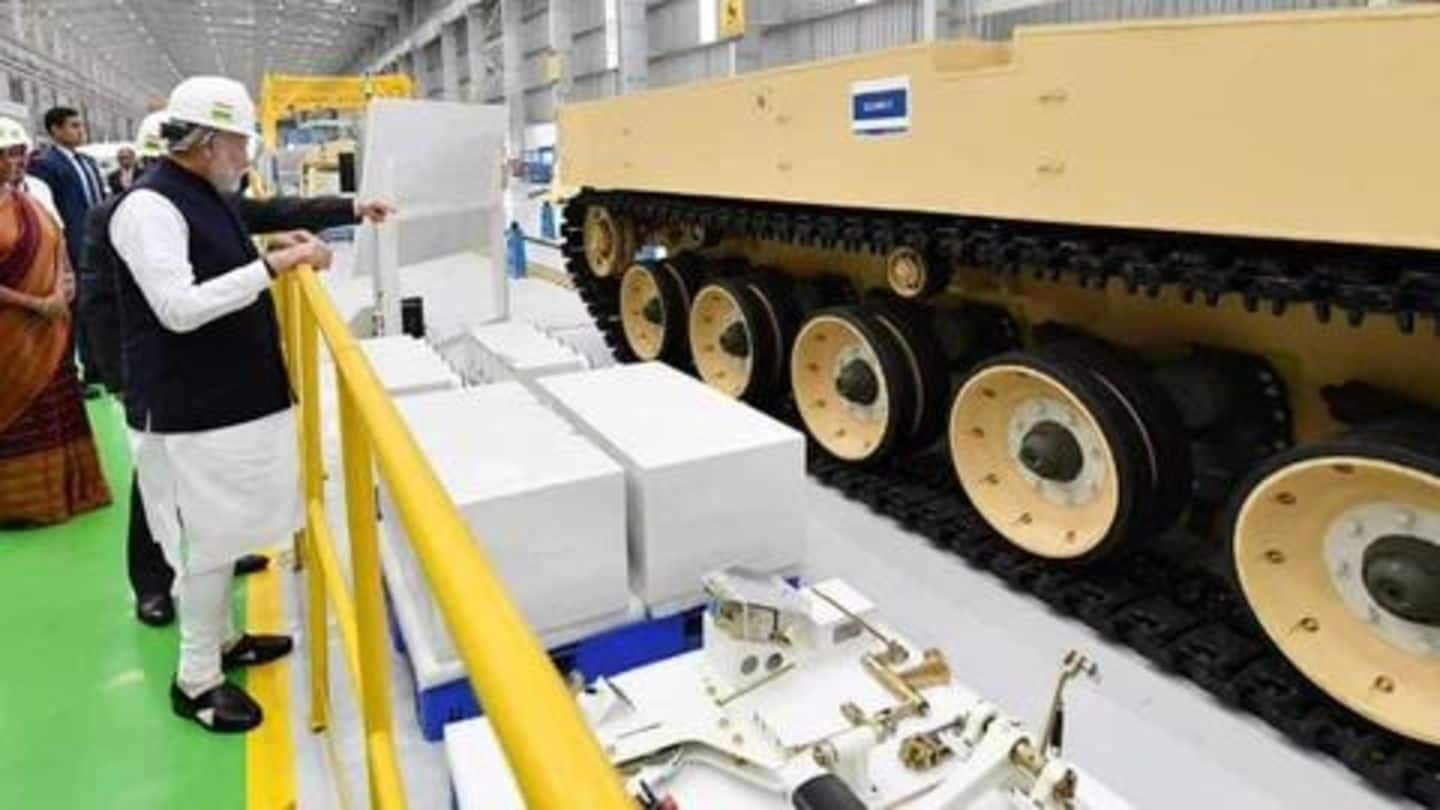 On Friday, Prime Minister Narendra Modi inaugurated the Larsen & Toubro (L&T) Armoured Systems Complex in Hazira, Gujarat, as part of the ongoing Vibrant Gujarat summit. The inauguration of the plant marked the official opening of India's first private-sector howitzer gun making unit. Defense Minister Nirmala Sitharaman was also present during the inauguration. Here are the details.
In 2017, L&T won a defense contract worth Rs. 4,500cr
In 2017, L&T, in cooperation with South Korean company Hanwha Land Systems, had won a defense contract worth Rs. 4,500cr to supply 100 units of the K9 Vajra-T 155mm/52 calibre Tracked Self-Propelled gun systems to the Indian Army. The K9 Vajra howitzer is a derivative of the South Korea-designed 'Thunder' SPH, and the contract was awarded after careful evaluation of alternatives from around the world.
WATCH: PM Modi taking a ride on a K9 howitzer
The versatility of the K9s will boost the army's capabilities
The K9 Vajra howitzers are expected to give the Indian Army's artillery capabilities a massive boost, especially as the weapon systems are capable of moving in tandem with armored formations. With a claimed range of 75km, the K9 Vajra is a versatile system that can be quickly brought into battle, utilized, and then quickly withdrawn. The system's speed makes it less susceptible to enemy fire.
In November, US-built M777 howitzers were also inducted
However, the K9 Vajra howitzers aren't the only artillery India has recently invested in. In November last year, Sitharaman inducted the US-built M777 155mm towed gun system into the Indian Army. A deal of Rs. 5,000cr was made for the acquisition of 145 M777 howitzers, to be built by US-based BAE Systems in collaboration with Mahindra.