Gujarat gets India's first 'steel road'; know everything about it
Gujarat gets India's first 'steel road'; know everything about it
Written by
Abhishek Sharma
Mar 27, 2022, 02:08 pm
3 min read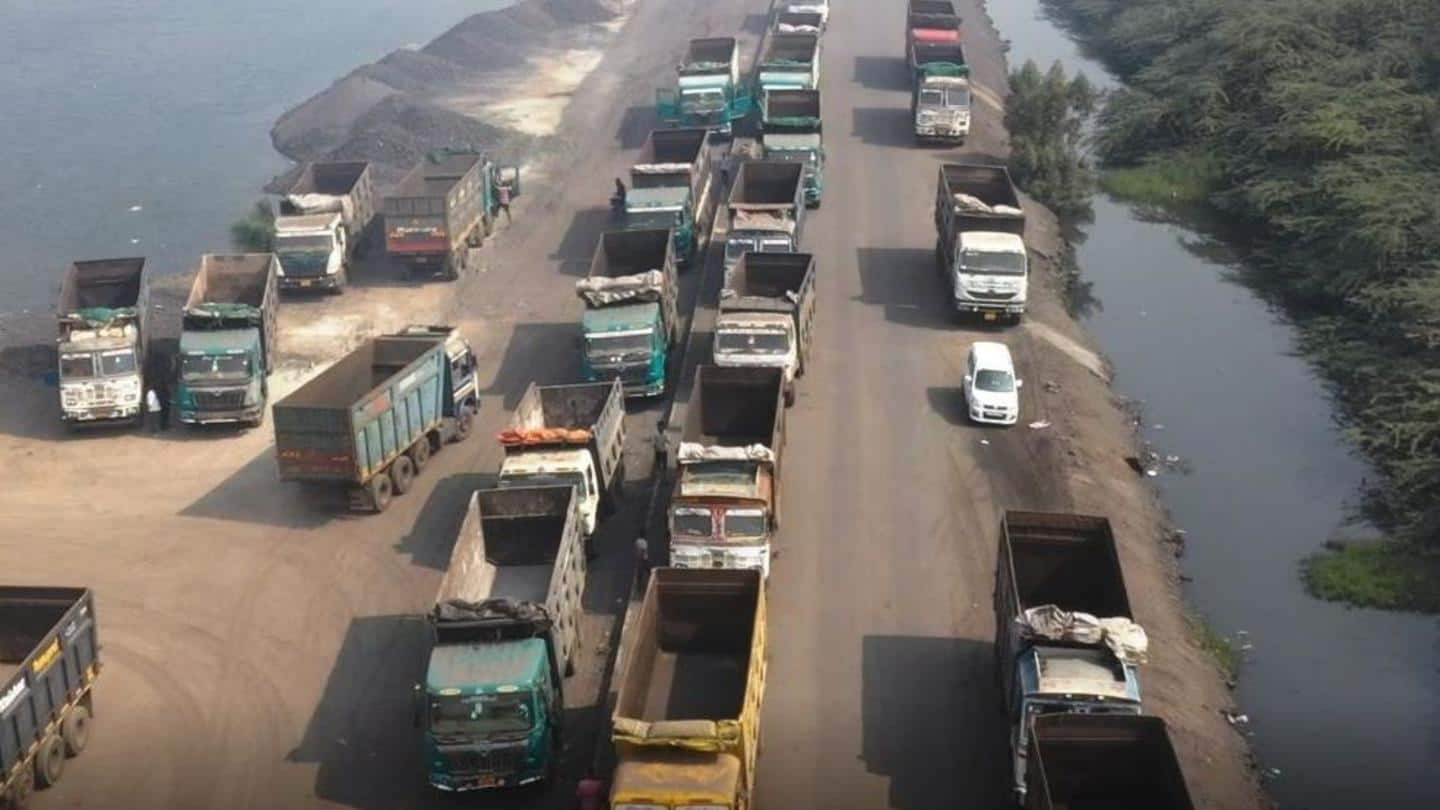 India's first 'steel road' has come up in Gujarat. Even though the name suggests that this road is made of steel, in reality, the road has been constructed with 100% processed steel slag, which is an industrial byproduct obtained from the steel manufacturing industry. The road has been built in the Hazira Industrial Area in the city of Surat.
Why does this story matter?
Every year, as much as nineteen million tonnes of steel waste is produced by different plants across the country and its disposal is a major concern for steel industries.
This waste usually goes to landfills and is particularly hazardous for the environment.
Processed steel slag aggregate may turn out to be a good replacement for natural construction material.
The 'steel slag' road has been built by ArcelorMittal Nippon Steel India in collaboration with CSIR India (Council of Scientific and Industrial Research) and the Central Road Research Institute (CRRI) and the government think tank NITI Aayog. The research and development has been sponsored by the Union Ministry of Steel. The road is one kilometer long and has six lanes.
"Proud moment to be a part of this project"
"We are happy to facilitate a roadmap for the National Highway development. It's a proud moment to be a part of this prestigious project that uses 100% processed steel slags in all layers," ArcelorMittal Nippon Steel India had recently tweeted.
Thickness of road reduced by 30%
According to reports, the thickness of the road is 30% less compared to normal roads. The new method is also expected to prevent the roads from any damage caused during the monsoon season. With this, other roads and highways can become stronger and the cost is also reduced by about 30%, CRRI Principal Scientist Satish Pandey said.
18-30 loaded trucks pass over the road daily
"This one-kilometer-long road at Hazira Port in Gujarat was earlier in bad shape due to trucks carrying several tons of weight," Pandey added. "Under one experiment this road was made entirely from steel waste, now more than 1,000 trucks, 18 to 30 every day are passing with tons of weight, but the road remains the same," Pandey added.
Slag is a byproduct of steelmaking that is produced during the separation of molten steel from impurities. It is a complex solution of silicates and oxides that solidifies during cooling. Highly regarded as a recycled material, slag can be utilized in many fields as it can reduce impacts on the environment due to its resource-conservation and energy-saving effects.