Russia-Ukraine crisis: At UNSC meeting, India calls for immediate de-escalation
Russia-Ukraine crisis: At UNSC meeting, India calls for immediate de-escalation
Written by
Pratyush Deep Kotoky
Feb 24, 2022, 01:56 pm
3 min read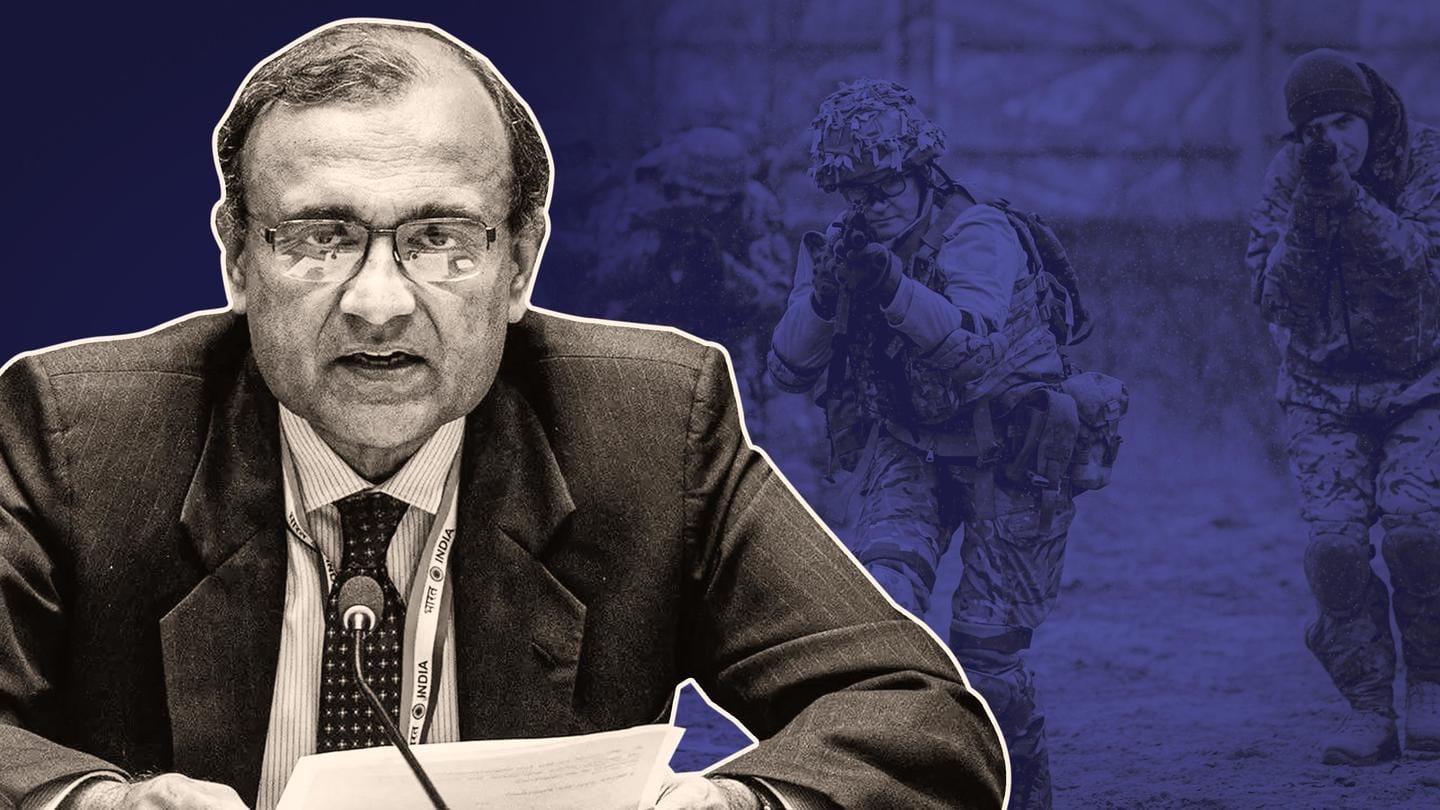 India on Thursday called for an immediate de-escalation of tensions between Russia and Ukraine, saying, "the situation is in danger of spiraling into a major crisis." "If not handled carefully, it may undermine security," India's Permanent Representative to the United Nations, TS Tirumurti, said at an emergency meeting of the UN Security Council (UNSC). This is the second such meeting this week.
Why does this story matter?
The meeting comes in the backdrop of Russia deploying troops to Ukraine's separatist areas—Donetsk and Luhansk.
Ukraine requested an urgent UNSC meet after Russian President Vladimir Putin announced a 'military operation' in Ukraine.
Moscow claimed that leaders of these breakaway regions asked Putin for help.
Notably, the conflict arose as Russia has been opposing Ukraine's efforts to join NATO, a US-led international military alliance.
Developments may undermine peace and security: Tirumurti
At the UNSC meeting, Tirumurti expressed "deep concern" over the developments and cautioned that they "may well undermine the peace and security of the region." Calling for de-escalation, he said, "We call on all parties to exert greater efforts to bridge divergent interests." He also emphasized that the legitimate security interests of all parties should be taken into account.
'Solution lies in sustained diplomatic dialogue'
"We believe that the solution lies in sustained diplomatic dialogue between the concerned parties. In the meantime, we strongly emphasize the vital need for all sides to maintain international peace and security by exercising the utmost restraint," Tirumurti added.
India facilitating return of its nationals from Ukraine
Tirumurti further underlined that over 20,000 Indian nationals, including students, are residing in various parts of Ukraine, including border areas. "We are facilitating the return of all Indian nationals including students as we may be required," he said. This came after India on Tuesday asked its citizens in Ukraine to leave the country for their safety, with additional flights being arranged for evacuation.
Four evacuation flights to operate between February 25-March 6
Meanwhile, the Indian government has arranged evacuation flights from crisis-hit Ukraine to rescue its stranded citizens there. While one such flight landed on Tuesday, carrying 240 people, another landed Thursday morning, carrying 182 people. Another flight is expected to land in Delhi later on Thursday. A total of four flights are scheduled to depart between February 25 and March 6.
Russia-Ukraine crisis escalated dramatically this morning
The weekslong tensions along the Russia-Ukraine border escalated dramatically on Thursday morning after Putin announced Moscow's decision to launch a 'military operation' in Ukraine. The development comes after Russia recognized independence for two separatist states in eastern Ukraine and ordered troops to move in there. Explosions have been heard in parts of eastern Ukraine and in the country's capital, Kyiv, as per Reuters' reports.