From 31 October, no need to stop at highway toll-booths
From 31 October, no need to stop at highway toll-booths
Written by
Vaneet Randhawa
Sep 18, 2017, 08:03 pm
2 min read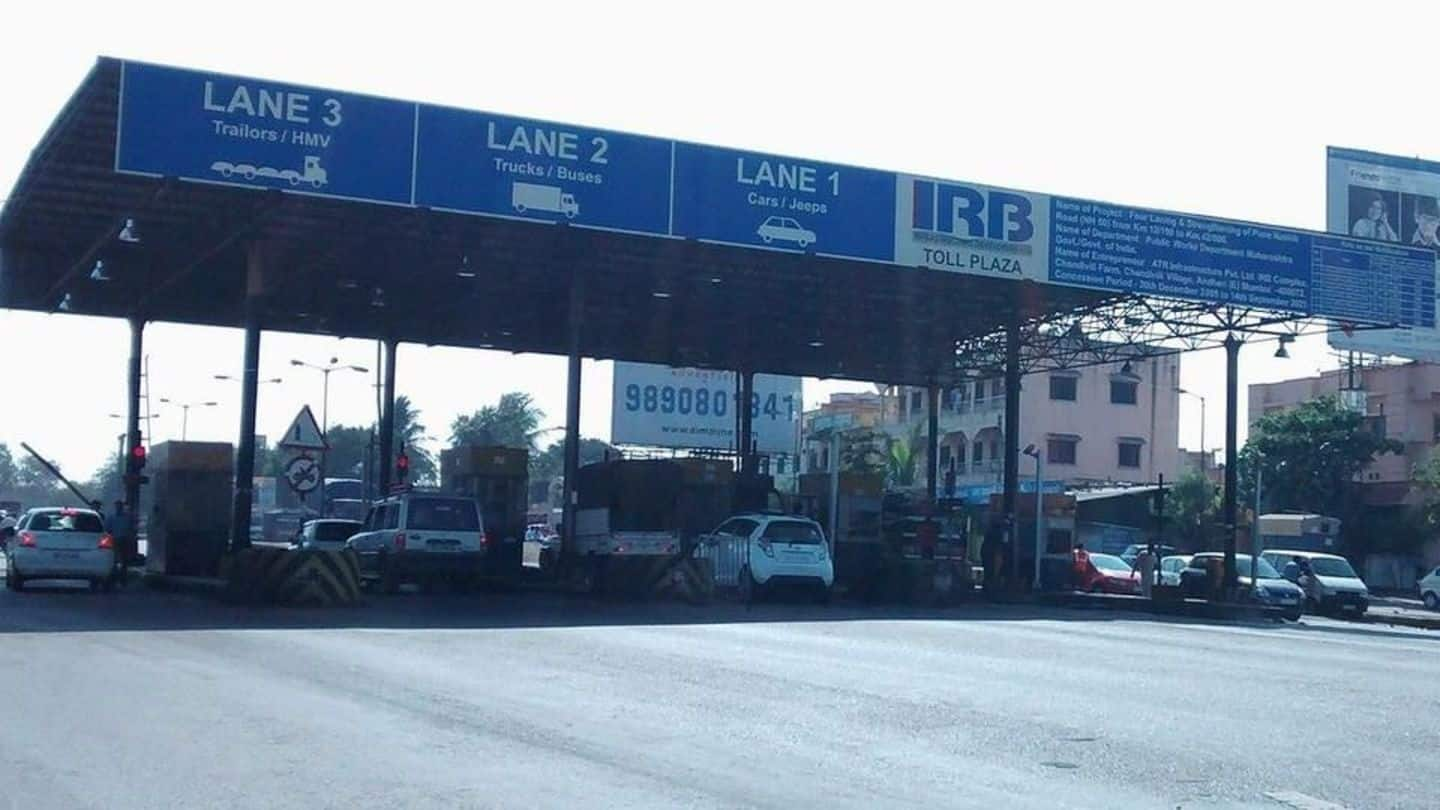 The Electronic Toll Collection (ETC) will finally become a reality for pan-India on 31st October. This will allow people to drive seamlessly on all of India's 370 highways without waiting in long queues to give a toll tax. However, initially, only 2 lanes will be provided with ETC infrastructure. In the other lanes, people can still pay through cash, credit card, Paytm.
The NHAI launched FASTags to make driving more comfortable, fast and environment-friendly. FASTag is a rechargeable tag attached on a vehicle's windscreen with radio frequency identification (RFID) technology. They are linked to a prepaid account for electronic tax deduction at toll plazas; and the vehicle does not need to stop at the toll plazas for a cash transaction.
Demonetization pushed the FASTag toll collection by almost 540 times, reports revealed. Till 1 December'16, 1,462 tags were sold which rose to 5,635 by 20th December. In contrast, only 1.08 lakh tags had been sold in banks till November. NHAI numbers revealed that the toll collected from electronic mode shot up "from Rs. 65,897 on December 3 to nearly Rs. 3.58 crore on December 21".
1 lane opened for FASTag motorists on toll plazas
In September'17, the government announced that 1 dedicated FASTag lane had been opened at all toll plazas to facilitate hassle-free passage. The Ministry of Road Transport and Highways said: "NHAI achieved the first milestone in electronic toll collection" with this. These FASTag RFID tags can be procured both online and offline through common service centers and banks to help motorists cruise on highways without any wait.
The National Highways Authority of India announced the launch of 2 mobile apps for FASTags: MyFASTag and FASTag Partner to ensure that commuters can get them without any hassle. The government is also planning to make all lanes on India's 371 NHAI toll plazas FASTag enabled by 1 October. Commuters can buy and recharge from these apps and keep track of their purchases.
To ensure all vehicles make the move to FASTags, the government has passed a mandate which will ensure that new vehicles marketed after 1 October 2017 will be appended with active FASTags.