Abhinandan's gunslinger mooch is a rage among Indian youth, men
Abhinandan's gunslinger mooch is a rage among Indian youth, men
Mar 04, 2019, 05:18 pm
2 min read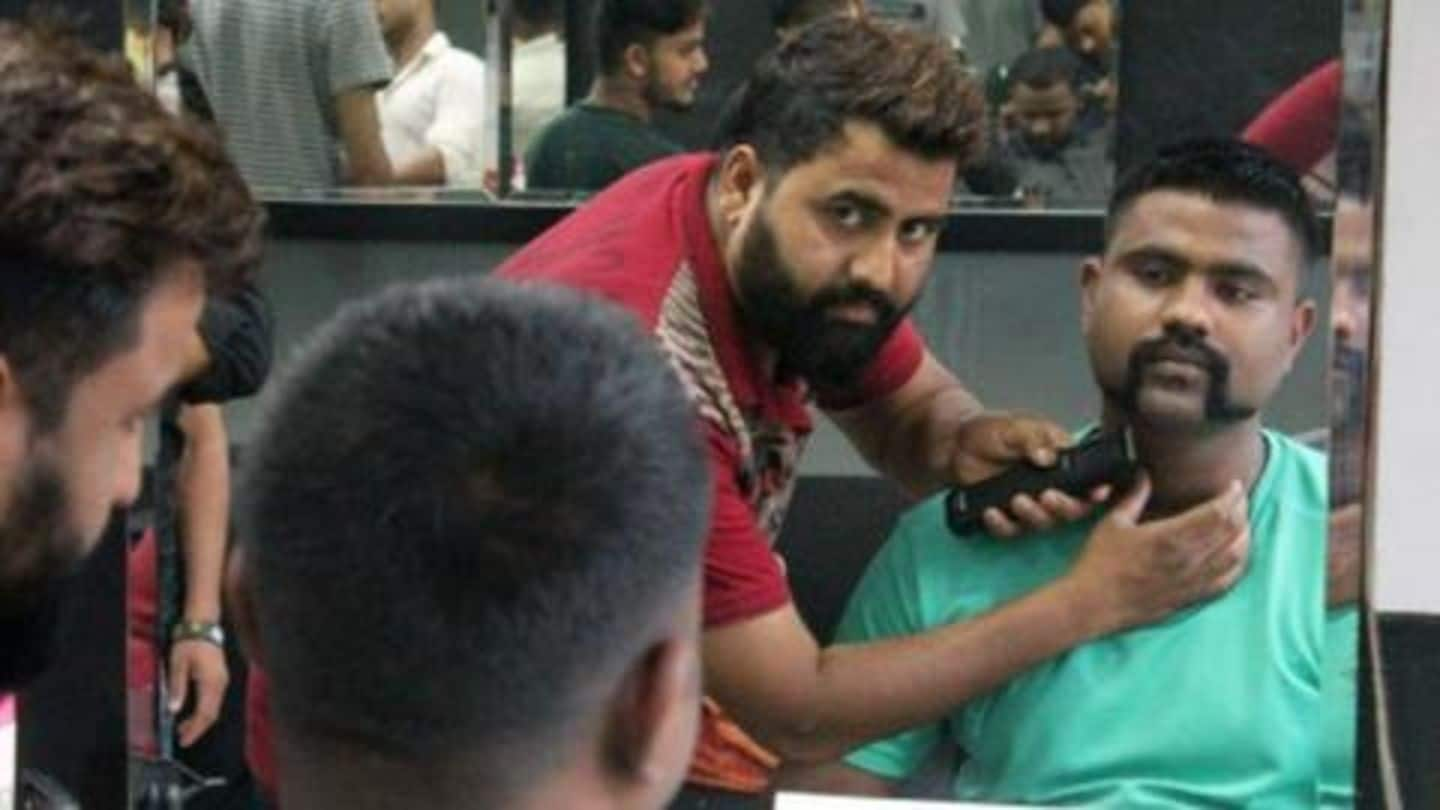 The hero of the nation, Indian Air Force Wing Commander, Abhinandan Varthaman, returned to the country last week, and Indians have not stopped celebrating since. Keeping up with the spirit, men and boys are rushing to salons to get Abhinandan's rather prominent mustache. Netizens have shared pictures of themselves sporting the trendy beard calling it 'Abhinandan Style' or 'Abhinandan Mooch'. Here's more.
Pakistan captured Abhinandan after his aircraft crashed
To recall, Abhinandan was caught by the Pakistani authorities after he shot down PAF's F-16 jet, but his aircraft also crashed along with it. Pakistan then released a video of a captured Abhinandan, who staying true to his country, didn't answer any details he wasn't supposed to. Thereafter, under tremendous diplomatic pressure, the neighboring country was forced to return the Wing Commander on Friday.
Netizens posting picture of themselves embracing the new, trendy mustache
Abhinandan is suddenly a hero, and like every hero sets a styling trend, this pilot has started one too, though unknowingly. Internet is filled with pictures of men sporting Abhinandan's gunslinger beard style, with captions such as "Proud of you Soldier" and "Inspired by Abhinandan." The hashtag #AbhinandanMoustache is making rounds on Twitter. One netizen wrote, "This mustache has a separate fan base."
'I follow him,' men showing their love for Abhinandan
Separately, Amul released video showing men flaunting their Abhinandan mustache
Joining the bandwagon is food giant Amul, popular for its cute cartoons giving special tributes to people. On Saturday it released a video over the trending mustache with the punchline 'Mooch Nahin Toh Kuch Nahin'. The video showed different men flaunting their Abhinandan Mooch and also featured Neerja star Jim Sarbh. It ends with a schoolgirl sporting the mustache through Amul milk's impression.
To Abhinandan from Amul, food giant celebrates the hero
Note: Mustaches are symbol of bravery and masculinity in India
Interestingly, in India, mustaches are considered a symbol of bravery and masculinity, especially among armed forces. In fact, recently authorities in Uttar Pradesh's Provincial Armed Constabulary increased the reward it usually gave to police officers from Rs. 50 to 250 for having robust mustaches.