Five women who beat all odds to crack UPSC CSE
Five women who beat all odds to crack UPSC CSE
Written by
Ramya Patelkhana
Mar 22, 2019, 04:40 pm
3 min read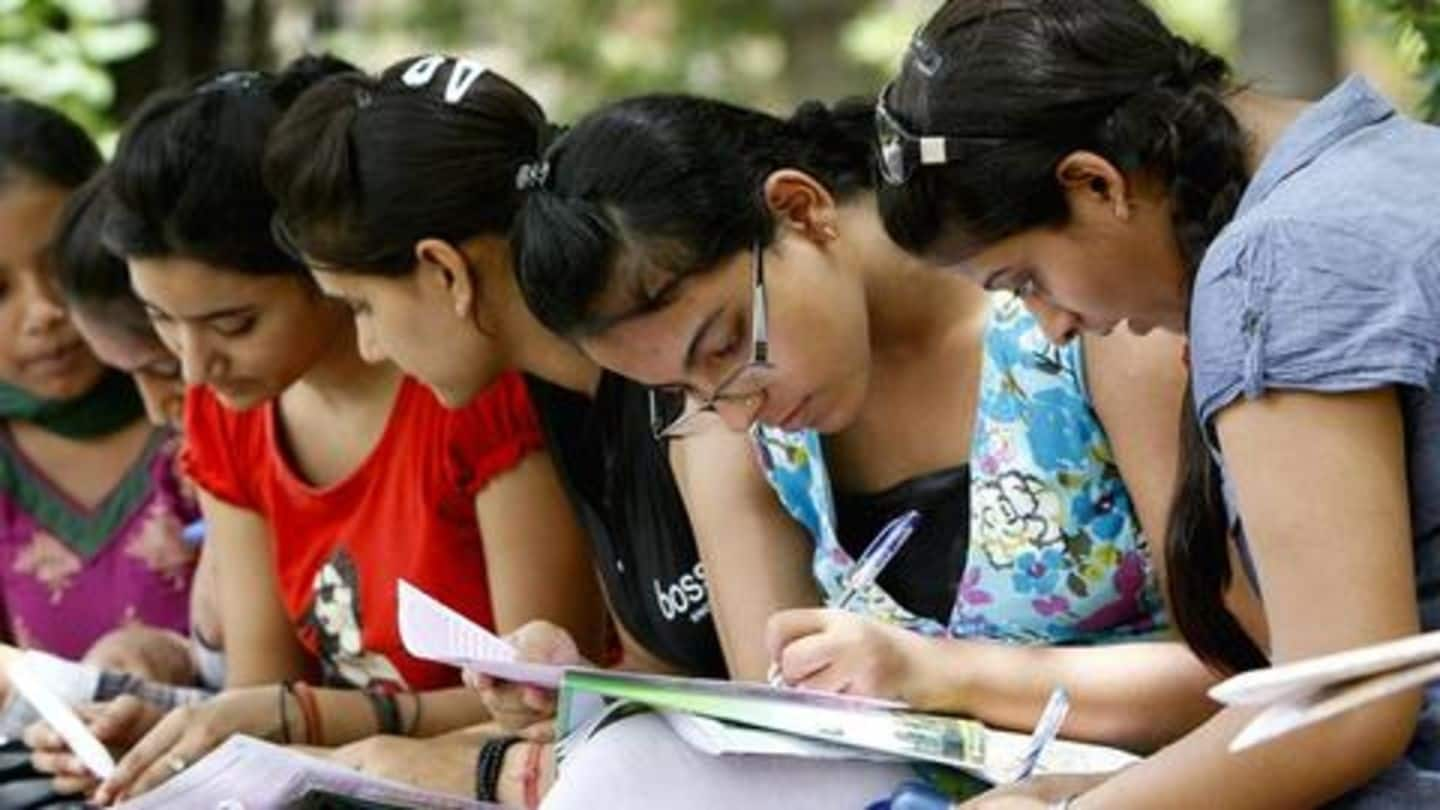 The Civil Services Examination (CSE) conducted by the UPSC every year is one of the most challenging competitive exams. Cracking the exam isn't easy; it takes a lot of hard work and dedication. Here are the stories of 5 women UPSC rank holders, with an iron will, who did not give up on their dream even when the going got tough.
Anu Kumari, a young mother, cracked CSE-2017 securing AIR-2
Anu Kumari, who secured AIR-2 in UPSC CSE-2017, has become an inspiration for many women civil services aspirants. Preparing and dedicating time for UPSC preparation is challenging for married women. But Anu Kumari, a young mother, moved to her aunt's village and reluctantly left her 4-year-old son to focus on CSE preparation. Her hard work paid off and she topped CSE-2017 in women's category.
Shikha Surendran cracked the CSE 2017, in her second attempt
Shikha Surendran, who hails from a small village in Kerala's Ernakulam, was brought up in meager means. Her attention was diverted to civil services in Class-6 by her father who told her that education was "the only way out of poverty". When preparation in Delhi didn't suit her, she returned to her village and only prepared using online resources to crack CSE-2017 with AIR-16.
Ummul battled rare bone disease, unsupportive parents to crack UPSC-CSE
For Ummul Kher, who had a rare bone disorder since childhood, matters became worse when her parents disowned her because she wanted to study beyond Class-8. She lived in slums and earned money from tuitions to fund her education. She scored 91% in Class-12, graduated from Delhi's Gargi College, and cleared JRF in 2013. She cracked UPSC CSE-2016 in her first attempt with AIR-420.
Vaishali Sharma cleared UPSC CSE battling 80% hearing loss
Vaishali Sharma, an MBBS holder from Aligarh Muslim University with 80% hearing impairment, cleared the UPSC CSE not once but twice. In 2016, she cracked the exam and emerged as the second rank-holder in the physical disability category. However, she was found "temporarily unfit" as she was overweight. The next year, she lost weight and cleared CSE again, topping in the physical disability category.
Ira Singhal, the first differently-abled woman IAS topper
IAS officer Ira Singhal's story is truly inspiring. She cleared the UPSC CSE 2010 but her candidature was canceled because of her spine-related disorder, scoliosis. However, she fought for what she deserved at the Central Administrative Tribunal. Later, she became the first differently-abled IAS exam topper (AIR-1, CSE 2014). She is now working to bring more differently-abled and transgender candidates into the civil services.