Internet can't stop talking about this differently-abled teacher's determination
Internet can't stop talking about this differently-abled teacher's determination
Sep 12, 2018, 05:43 pm
2 min read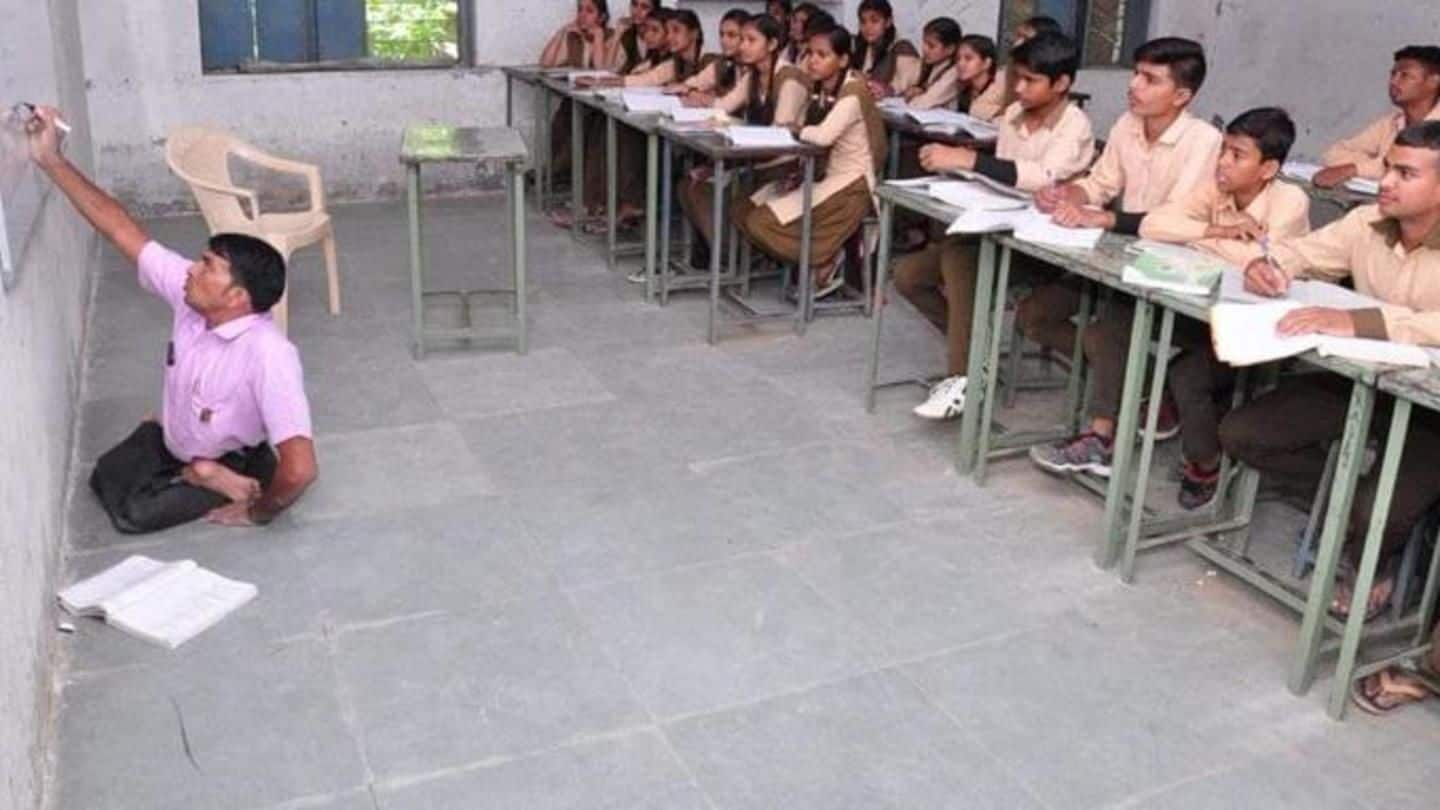 Remember when our elders asked us to be grateful for all we have? But as we grew up, we forgot it. As the multiple doors of opportunities grew more, so did our greediness and ungratefulness. But as we look around, we'd realize that people around us are using their limited resources and determination to pursue their dreams. For instance, this teacher from Rajasthan.
His story is worth a read
According to a Twitter user Anita Chauhan, this man is Sanjay Sen who teaches at a school in Rajasthan under the 'Shiksha Sambal' project. The project operates across 5 districts in Rajasthan: Ajmer, Bhilwada, Chittorgarh, Rajsamand and Udaipur. It focuses on the 'SEM' subjects - Science, English and Math- the subjects that often lead to students dropping out. The project runs in 55 schools.
The tweet that brought attention to Sen
His access is limited, but his determination is exemplary
Despite being differently-abled, Sen manages to teach kids, irrespective of not having any access like crutches or wheelchair. After his photo was widely shared, people not only praised this teacher but also offered to donate a wheel chair or mobility chair to make it easier for him to teach kids.
He's the teacher every student needs!
If you ever come across this, Sir, we need to know we love your dedication and wish we had a teacher like you. You are an inspiration we all need and the teacher every student needs and deserves.