India approves "world's strongest net neutrality rules"
India approves "world's strongest net neutrality rules"
Jul 12, 2018, 11:33 am
3 min read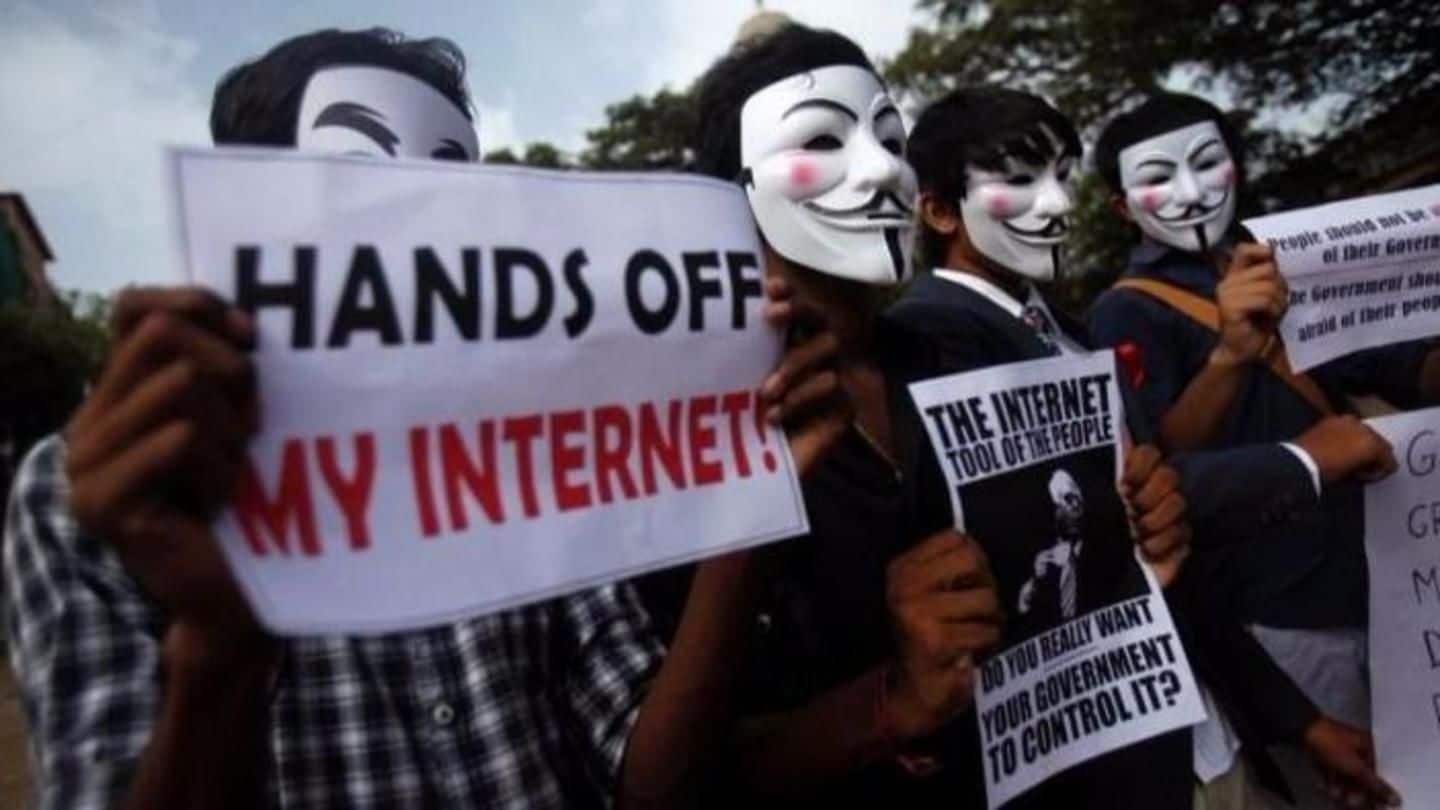 In a big win for access to information, the Indian government has accepted recommendations to enforce one of the strongest net neutrality protections in the world. The first step is to amend license agreements with service providers, Telecom Secretary Aruna Sundararajan said. Critical services will be an exception, she added; these will be notified by the Department of Telecom (DoT).
Net neutrality holds that all internet traffic should be treated equally, and internet service providers (ISPs) shouldn't be allowed to block or give a "fast lane" to certain websites or services. Supporters argue removal of neutrality would give telcos control of data access by giving an edge to firms partnering with them. Those that oppose neutrality say providing some applications for free can promote internet penetration.
How the issue picked up steam in India
In India, the debate started in 2015 when companies like Airtel, Facebook, Reliance and Flipkart launched plans effectively removing neutrality. After widespread complaints, the DoT wrote to the Telecom Regulatory Authority of India (TRAI) in 2016 to seek its suggestions. In January'17, TRAI floated a consultation paper seeking views on how to ensure non-discriminatory access. In November'17, it issued its recommendations, backing neutrality.
Facebook's 'Free Basics', Airtel's 'Airtel Zero'
Two names that attracted major opposition were 'Free Basics' and 'Airtel Zero'. For the former, Facebook teamed up with Reliance, Samsung, Ericsson, Nokia and more to offer users free access to a few websites handpicked by Facebook. Meanwhile, Airtel launched the 'Airtel Zero', a plan that allows customers to access apps for free, but only for those companies that choose to partner with Airtel.
The government has now okayed these rules
Now that the government has approved the rules, ISPs will be prohibited from engaging in "any form of discrimination or interference" in online content. They can't "block, degrade, slow down or grant preferential speeds or treatment to any content." Violation of rules may incur penalties starting Rs. 50,000 per violation per day, capped at Rs. 50L, depending on the gravity. Detailed guidelines will be formed soon.
These two broad categories will be exempt
The government has also approved two broad categories for exemption from net neutrality: "critical IoT services" and "specialized services." These may include services like healthcare, autonomous vehicles and disaster management. Sundararajan, however, said the government can't take a rigid position as it's a "very evolving framework."
Exemptions divide activists, telecom operators
Activists like Nikhil Pahwa lauded the "strongest net neutrality regulations in the world," but added they will have to keep a watch on the exemptions. Angel Broking's Mayuresh Joshi said the exemptions "would benefit big carriers like Airtel and Jio...and would help them...sustain their leading positions." But the Cellular Operators Association said "a light-touch regulatory approach should be adopted so innovation is not hampered."
Just last month, US repealed neutrality, but states are protesting
This comes in stark contrast to the US, which repealed net neutrality last month. Though the Federal Communications Commission has assured unrestricted access to online content, there are concerns this opens doors for ISPs to eventually indulge in paid prioritization, throttling, and the like. However, states are pushing back: Hawaii, Vermont, Rhode Island and others have signed executive orders banning ISPs if they don't follow net neutrality.