#NewsBytesExclusive: An interview with JEE-Advanced 2019 AIR-3 holder Archit Bubna
#NewsBytesExclusive: An interview with JEE-Advanced 2019 AIR-3 holder Archit Bubna
Written by
Ramya Patelkhana
Jun 16, 2019, 08:36 am
3 min read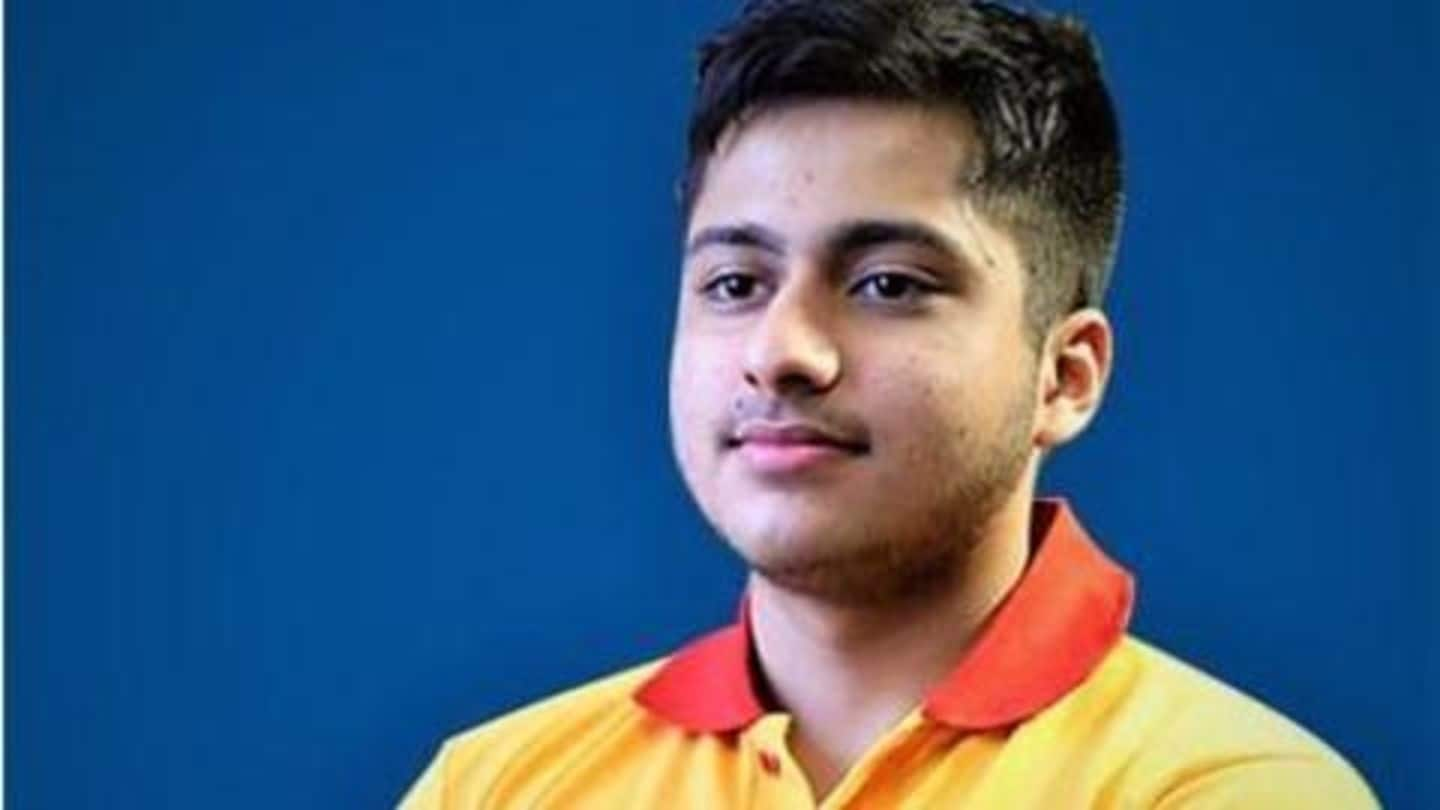 The results of the 2019 Joint Entrance Examination (JEE) Advanced, conducted this year by IIT Roorkee, were declared on June 14. While Kartikey Gupta of Mumbai bagged AIR-1, Archit Bubna of New Delhi bagged AIR-3, emerging as one of the top three rankers. In an exclusive interview with NewsBytes, Archit talked about JEE-Advanced, his preparation strategy, and also gave some tips for aspirants.
'It feels wonderful': Archit on securing AIR-3 in JEE-Advanced
When asked how he feels being among the top three rankers of the JEE-Advanced this year, Archit said, "It feels wonderful," adding that he was expecting to be one of the toppers of the exam. He has done his schooling from Amity International School in Delhi's Pushp Vihar. Notably, the JEE-Advanced third ranker scored 97% in the CBSE Class 12 examinations this year.
Apart from JEE-Advanced third rank, Archit has many achievements
Besides being the third topper of JEE-Advanced 2019, Archit has many other achievements. He won a gold medal at International Junior Science Olympiad (IJSO), 2016 held at Bali, Indonesia. In 2018, he won a silver medal at Asian Physics Olympiad (APhO) held at Hanoi, Vietnam.
Archit started preparing for JEE in Class 10
Talking about his preparation for JEE, Archit said that he had started preparing for the exam nearly three years ago when he was in Class 10. The 17-year-old Delhi boy has secured 335 out of 372 marks in JEE-Advanced. He scored 116 in Physics, 112 in Chemistry, and 107 marks in Mathematics. He had scored a 99.99 percentile in the JEE-Main this year.
Taking coaching from FIITJEE has helped in preparation: Archit
Asked if he had joined any coaching institute or online program to prepare for the JEE, Archit said that he had taken coaching from FIITJEE in South Delhi. He added that taking coaching from the institute has helped him a lot in the preparation process.
Archit used to study for 3-4 hours a day
While speaking about his preparation strategy, Archit mentioned that he never used to take any sort of stress while preparing for JEE, adding that he used to study for 3-4 hours in a day. Asked if he was active on social media while preparing for the exam, the JEE-Advanced topper revealed that he had stayed away from social media.
He was never bothered about ranks; focused on gaining knowledge
Archit also revealed that while preparing for JEE, he wasn't stressed about the exam, adding that he was quite comfortable. He said he was also never bothered about ranks or anything and has always studied to gain knowledge.
Wants to get into IIT-Delhi or IIT-Bombay and pursue CSE
When asked what his future career plans were and what he aspires to do next, Archit said that he is interested in pursuing a course in Computer Science & Engineering (CSE). The JEE-Advanced topper also added that he wants to get either into IIT Delhi or IIT Bombay for pursuing a course in CSE.
Start the preparation as early as possible: Archit's advice
Signing off with some advice to NewsBytes' readers aspiring to crack the JEE, Archit said, "Start the preparation as early as possible. If you start early, then there is nothing to take stress about...stress comes when you delay things."