Arrested with terrorists, J&K DSP alleges senior cop's involvement: Report
Arrested with terrorists, J&K DSP alleges senior cop's involvement: Report
Written by
Siddhant Pandey
Jan 16, 2020, 02:35 pm
3 min read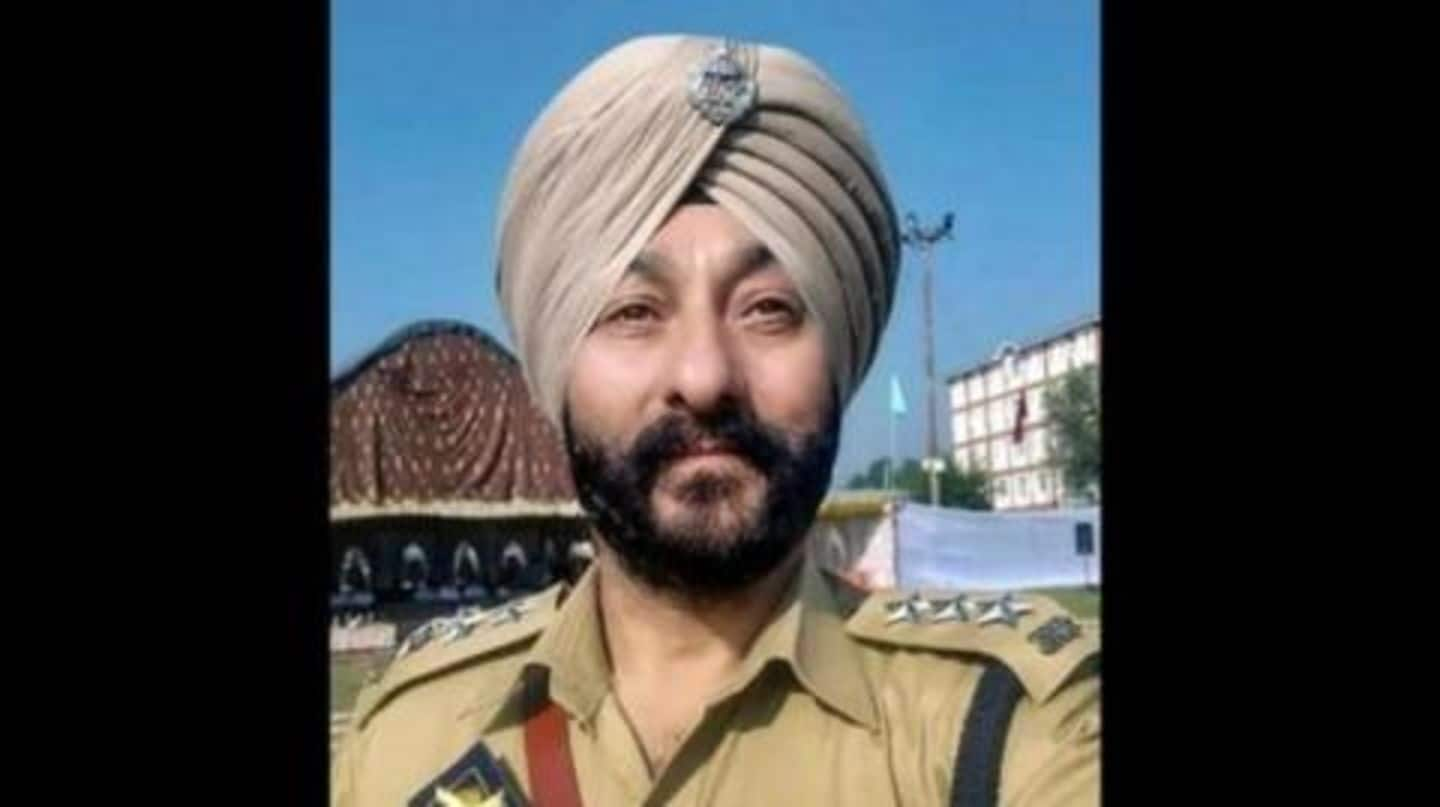 Since the arrest of Jammu and Kashmir Deputy Superintendent of Police Davinder Singh with terrorists last week, the inquiry on the top cop has tightened. Reportedly, during interrogations, Singh has alleged that he was working for a senior cop, a claim the J&K Police is now investigating. Investigators are also probing to see if Singh helped any terrorists access the high-security Srinagar Airport.
Singh claims he was paid Rs. 10L to ferry terrorists
Since a probe was initiated into Singh's alleged terror links, the DSP has claimed that he was working for a senior officer, police sources told Pune Mirror. Singh was also supposedly paid Rs. 10 lakh to ferry terrorists out of the Kashmir Valley. "Investigators say they will corroborate this as it could be an attempt to mislead the probe," the source added.
Singh caught traveling with terrorists, arms; arrested
On January 11, Singh was caught traveling with three men in Kulgam. The three were identified as wanted Hizbul Mujahideen (HM) terrorists Naveed Babu and Rafi Rather, and overground HM worker Irfan Dar. It's suspected that Singh was ferrying them to Jammu and had planned to take them to Delhi. The four were arrested and interrogated. The police also seized arms from Singh's possession.
Earlier, it was reported that Singh had taken Naveed to Jammu last year, too. However, this had gone unnoticed. The police sources have now told the Mirror that Naveed had paid the top cop Rs. 8 lakh for the transport.
Singh being probed for helping terrorists access Srinagar Airport
According to Hindustan Times, investigators are also looking into the possibility of Singh helping terrorists gain access to Srinagar's International Airport. Notably, Singh was part of the high-security airport's anti-hijack unit. An official told HT on the condition of anonymity, "CCTV footage at the airport is being examined after investigations indicate that he had transported terrorists out of the Valley earlier as well."
Citing preliminary investigations into Singh, officials also told HT that he passed on "critical information" to terror groups. An official said that Singh had access to "sensitive information" when he was part of J&K's Special Operations Group (SOG) which he divulged to terrorists.
Singh suspended; gallantry award forfeited
Further, Singh has been suspended from the force, and on Wednesday J&K Police Chief Dilbag Singh announced that they have recommended sacking him. He has also been stripped of his Sher-e-Kashmir Police Medal for Gallantry—previously misreported as a President's Police Medal for Gallantry. The police chief said that if any other officer's involvement comes to fore, they would not shy away from taking action.
NIA to take over Singh's investigation
India's counter-terrorism agency, the National Investigation Agency (NIA), is expected to take over the investigation. According to The Economic Times, they will arrive in Kashmir soon and take custody of Singh. The suspended cop will then be flown to Delhi where he will be interrogated. The NIA Director had recently met the Union Home Secretary to discuss Singh's case.
Singh linked to 2001 Parliament attacks convict
To recall, Singh had landed in trouble once before. In a 2004 letter to his lawyer, Afzal Guru, who was executed for the 2001 Parliament attacks, had claimed that he had been framed by Singh. Guru said Singh made him take Mohammad—Parliament attack co-accused— to Delhi and arrange rented accommodation for him. Singh has also faced allegations of extortion and links to drug cartels.