#JetFiasco: Passenger, aboard flight that lost cabin-pressure, loses hearing permanently
#JetFiasco: Passenger, aboard flight that lost cabin-pressure, loses hearing permanently
Nov 22, 2018, 03:58 pm
3 min read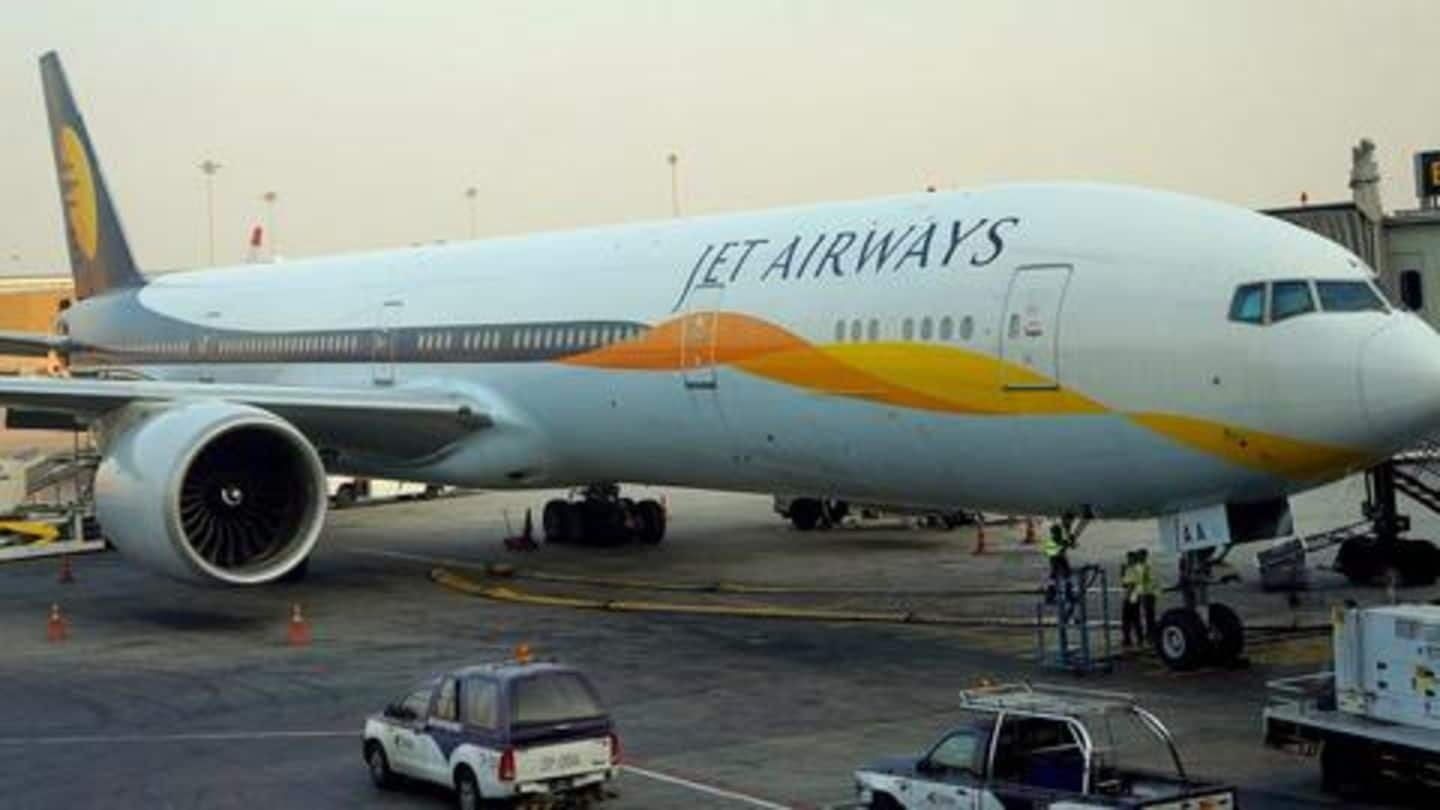 Mukesh Sharma, one of the passengers who suffered ear bleed after the crew of a Jet Airways plane forgot to change cabin pressure, has lost his hearing permanently, reports said. The incident which happened on September 20 caused inconvenience to passengers, and the staff was slammed for negligence. But, Sharma suffered the most as audiometry test on November 12 revealed the damage.
Backstory: Due to staff's negligence, passengers had to suffer
After the crew forgot to regulate the cabin pressure, as many as 30 passengers suffered in a Jaipur bound flight. They raised alarms, and the flight was forced to return to its source airport, Mumbai. Later, a passenger said the staff made no announcement to put on oxygen masks and let them suffer. He termed it 'involuntary manslaughter' and spoke about taking legal path.
Sharma revealed the test was conducted at a Jaipur hospital to learn the extent of the damage. "There were a number of soft sounds I wasn't able to detect and unless a person is standing face-to-face with me and speaking, I am not able to listen to the words," he said. He added he used his left ear while speaking on phone.
After incident, Sharma had to quit his job
After completing his Ph.D, Sharma worked as a research scholar at a Portugal university. He said he had to quit the job after the accident, and due to other personal reasons. He took up the position of a chemistry professor at the Ajmer University, he said. Notably, Sharma's problem might worsen with age, doctors claimed and the treatment is costly too.
Dr. Pawan Singhal, Assistant Professor, ENT, Sawai Man Singh Hospital, Jaipur, who treated Sharma said his Eustachian tube, which connects ear and mouth, was blocked due to the difference in pressure inside and outside the ear. He also treated another passenger, Ankur Kala, who has similar problems. Dr. Singhal said most patients suffered from internal bleeding and tinnitus- a constant ringing sensation.
About Sharma, Dr. Singhal said, "He has suffered a sensorineural hearing loss (caused due to damage to the inner ear or to the nerve from ear to brain) and I suggested a cochlear implant as the permanent solution to the damage."
His job as professor would have an effect
Sharma claimed the implants would cost somewhere around Rs. 5-6 lakh. If he decides to undergo a surgery, the cost of it and medicines would be obviously more expensive, he said. He claimed he has spent Rs. 15,000 on treatment and traveling from Ajmer to Jaipur. "I have no other way as being a professor, listening and speaking are the basic necessity," said Sharma.
Another flyer plans to approach Consumer Court
Kala, who has suffered similarly, plans to approach the Consumer Court against Jet Airways seeking compensation for mental stress and physiological damage. "We were initially asked to submit our medical bills by the airlines for compensation but the idea that even after such an incident, our medical bills will be scrutinized and paid, didn't sound fair to us, so we didn't," he said.