Tabrez Ansari lynching: Days after outrage, accused charged with murder
Tabrez Ansari lynching: Days after outrage, accused charged with murder
Sep 19, 2019, 12:04 pm
3 min read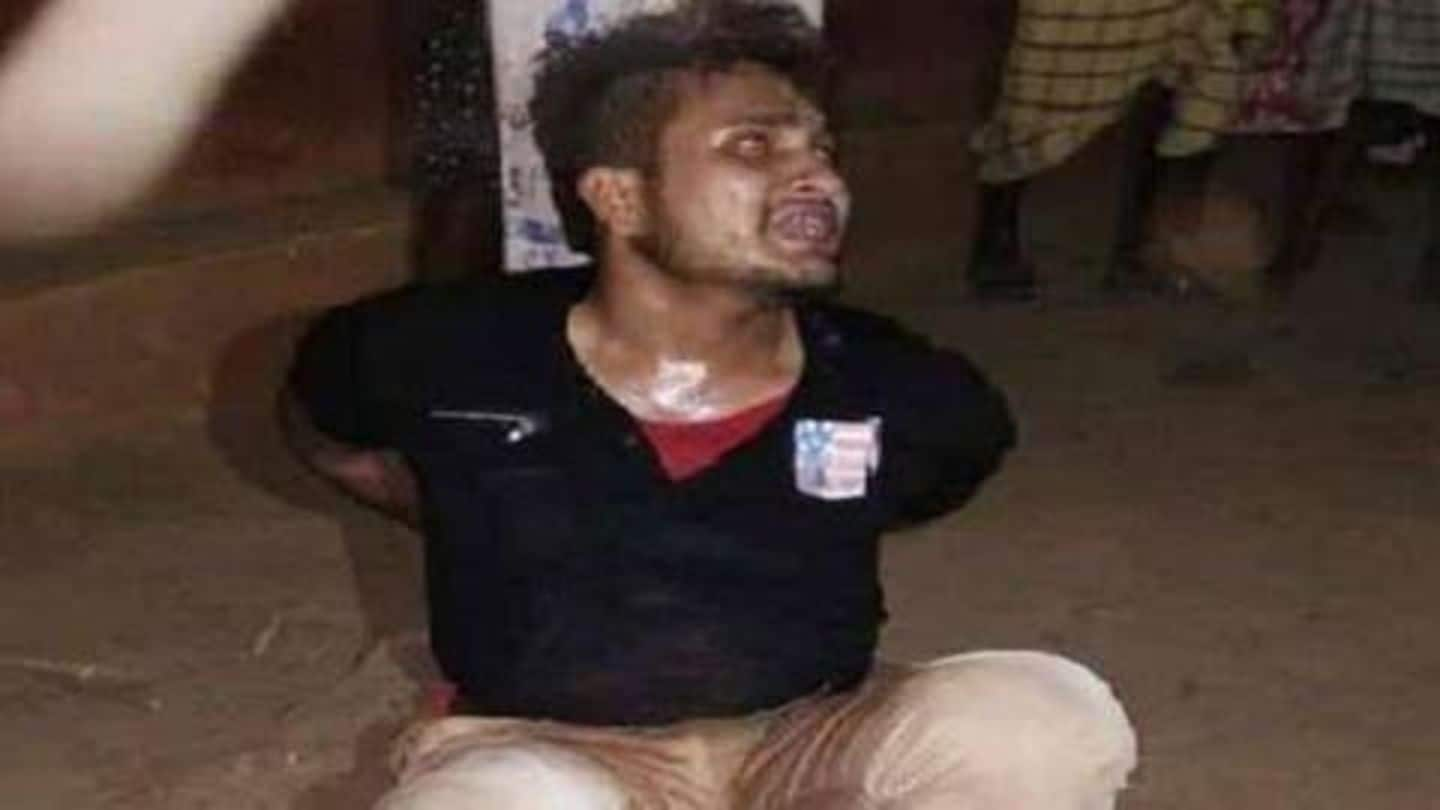 A few days back, Jharkhand police had willy-nilly dropped the murder charges against 11 people accused of lynching Tabrez Ansari, a Muslim man, in June. Naturally, this development sparked outrage across the nation. Apparently under pressure now, police has taken a U-turn. They have filed a supplementary charge-sheet on Wednesday, bringing back the murder charges on the accused, citing a new medical report.
Backstory: Ruthless mob thrashed Ansari, he succumbed to injuries later
Ansari's case dates back to June. He was beaten by a mob when he was traveling from Jamshedpur to Saraikela-Kharsawan's Karsova. The mob accused him of bike theft, tied him to a pole for hours, thrashed him, and forced him to chant "Jai Shri Ram". Thereafter, he was handed over to the police and sent to "judicial custody". He died on June 22.
Earlier, accused were charged with less stricter IPC section
Now, on September 10, police decided to drop the murder charge (IPC Section 302), converting it to culpable homicide (IPC Section 304). They had defended the decision saying postmortem, medical and forensic reports suggested Ansari died of cardiac arrest. While Section 302 invites death penalty or life imprisonment, punishment under Section 304 is life imprisonment or jail till 10 years, a fine or both.
Earlier, Ansari's wife threatened to commit suicide
After the police went easy on Ansari's alleged killers, his wife Shahista Parveen met the District Collector and Superintendent of Police of Ranchi. She demanded that the accused be charged with murder and threatened to end her life if the police failed to do so. The couple had been married for barely two months when Ansari, who worked in Pune, was brutally killed.
"The whole world saw my husband's murder"
"The whole world saw my husband's murder. Still, my husband's murderers are being saved by the district administration. If the murder charges are not reinstated against the killers, I will commit suicide outside the DC office," the bereaved wife had said.
Based on second opinion of doctors, police filed subsequent charge-sheet
Thereafter, on Wednesday, police brought back the murder charges. An official said the first medical report wasn't clear enough, so they sought a second opinion from doctors at Jamshedpur's MGM Hospital. "The combined effect of fracture of bone, pale organs and heart chambers full of blood resulting into cardiac arrest, (sic)" the fresh report said, confirming that the assault led to Ansari's death.
Here's what police said yesterday
"It is clear that in previous charge-sheet, doctors had reserved their opinion on the cause of death as per the postmortem report received by police. After the viscera report was received, doctors said that death was due to cardiac arrest," Wednesday's police statement added.
In life or death, police never took Ansari's troubles seriously
Here's the thing: First, Ansari shouldn't have been beaten to death; second, he should have been given proper medical care; and third, his alleged killers should have been penalized strictly. But lapses in police investigation confirm they were never serious about delivering justice. Had it not been for outrage, police would have let the accused go scot-free. The state-of-affairs in India is deeply worrying.