Dadri lynching: Two years on, jobs, compensation for Akhlaq's killers
Dadri lynching: Two years on, jobs, compensation for Akhlaq's killers
Oct 14, 2017, 01:57 pm
2 min read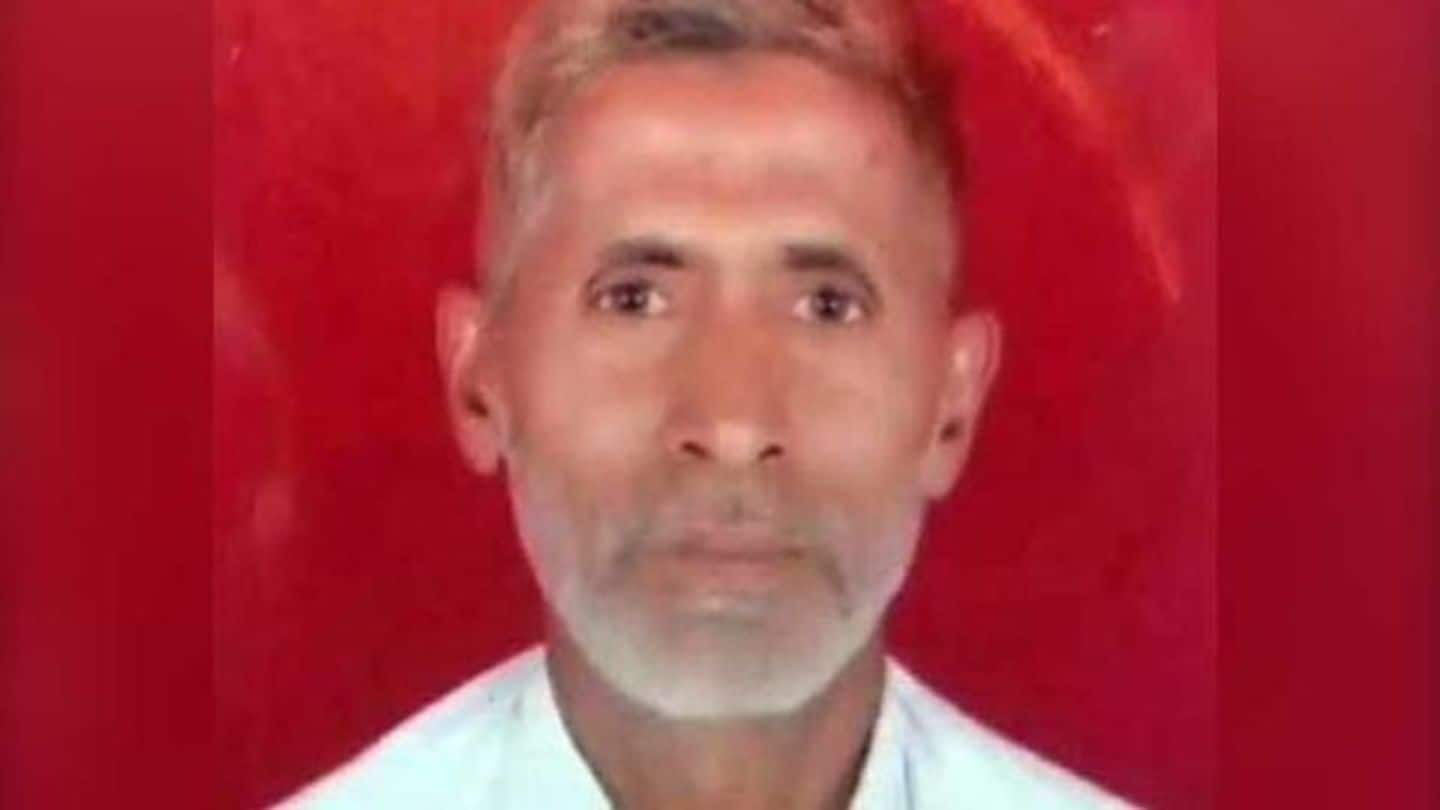 Two years ago, 50-year-old Mohammad Ahklaq of Dadri, UP, was beaten to death by a mob after rumors surfaced that his family had consumed beef. It later turned out it was mutton. However, courts and police decided to charge Akhlaq's family instead for cow slaughter. Now the accused have been promised jobs and compensation by a local BJP MLA.
The brutal murder of Mohammad Akhlaq
On September 30, 2015, the Akhlaq family was preparing to go to bed. Then a mob wielding sticks and swords burst into their home, accusing them of slaughtering cows. They dragged members outside and manhandled the women. They bashed Mohammad's head with a sewing machine where he was sleeping. Mohammad and son Danish were brutally beaten. The father died, the son was critically injured.
Now a BJP MLA has assured employment to the accused
Now a UP BJP MLA, Tejpal Singh Nagar, has assured jobs to the accused, who are all out on bail. Some were already working with NTPC and had been sacked; they will be reinstated, he said. However, the job will be contractual at first. "These boys will have to prove themselves to earn a permanent job. For now their arrangement will be temporary."
Additionally, Rs. 8L compensation to accused who died in jail
Moreover, the kin of Ravin Sisodia, an accused who died in jail allegedly due to multiple organ failure, might also get compensation of Rs. 8L. "His wife will get a job in a primary school and a compensation of Rs. 8L."
A suicide bid apparently triggered the decision
The brother of an accused in the case set himself on fire last week after not being able to find jobs due to the case. Locals believe the suicide bid motivated the announcement. Akhlaq's family says they have no issue with it, but proceedings should also advance. "The whole country knows who killed Akhlaq, still the case isn't moving forward," Akhlaq's brother Mohammed Jan said.