Union Minister acts on 'toilet-cum-childcare' room at Srinagar airport
Union Minister acts on 'toilet-cum-childcare' room at Srinagar airport
Sep 03, 2018, 09:36 pm
2 min read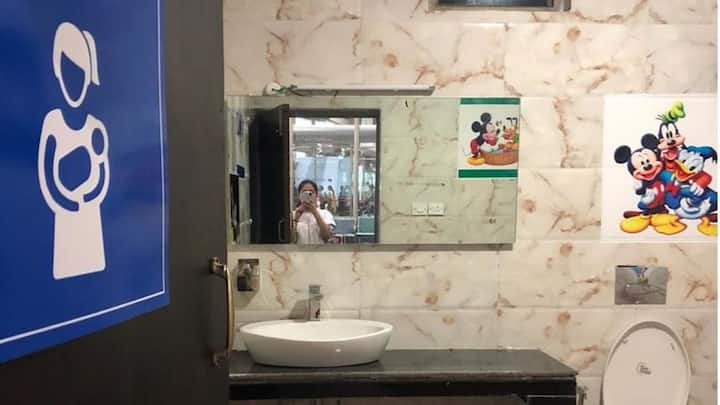 Junior Civil Aviation Minister, Jayant Sinha, today directed the Airports Authority of India (AAI) to look into the allegations of a toilet being converted into a childcare room at the Srinagar airport. Sinha asked the AAI to follow up on the complaint by a person named Avinash Kaul, who posted about the matter on Twitter yesterday and tagged the Union Minister.
Childcare rooms at airport are more of health hazards: Kaul
All the airlines charge about 1500 rupees for infants and no proper service is provided. I would like the authorities to take appropriate action and construct proper child care rooms at both the airports and also other places lacking these facilities.

— Avinash Kaul (@Kaul_Avinash) September 3, 2018
Can't expose children to such childcare rooms: Kaul
Kaul said there was no proper service despite all the airlines charging nearly Rs. 1,500 for infants. Posting a picture of the room, Kaul added, "This toilet cum childcare room stinks, one can't expose a small child to such filth, germs, and health risk, childcare rooms should have a toilet attached not that a toilet is converted to childcare room."
Separate childcare room to open in a month: Airport director
Srinagar Airport Director, Akash Deep Mathur, said a separate childcare room would be in place in a month's time. "I'm bringing up a new childcare room on the first floor only which will have the right size and facilities. The tendering has been done. We're already on it and in a month's time, hopefully, it should be in place," Mathur said.