Karnan's actions turned Indian judiciary into a laughing stock: SC
Karnan's actions turned Indian judiciary into a laughing stock: SC
Jul 06, 2017, 10:07 am
2 min read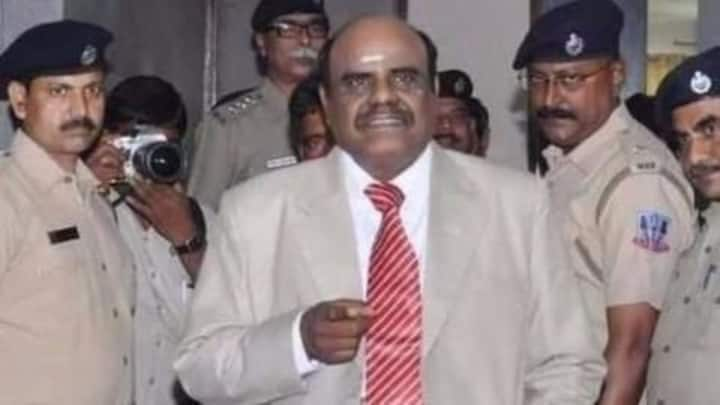 The SC justified a six-month jail term awarded to the controversial Justice CS Karnan, who they said "turned the judicial system into a laughing stock". Karnan's actions, including allegations against former and serving judges of the SC, "constituted the grossest and gravest actions of contempt of Court", a seven-judge bench said. He had also failed to prove his "baseless allegations", they added.
Justice Karnan's controversial stint at the Madras HC
Justice Chinnasamy Swaminathan Karnan, born in June 1955, completed his LL.B from Madras Law College in 1983, and was appointed as a Madras HC judge in 2008 During his stint there, he accused several colleagues, including Chief Justice Sanjay Kishan Kaul, of discrimination against him for being Dalit. In 2015, he initiated contempt proceedings against Justice Kaul. The SC stayed the order and transferred him to Calcutta.
Justice Karnan's war against the SC
Then began the SC-Justice Karnan war: he passed a stay on his transfer order, and when a two-judge bench lifted the stay, he ordered charges against them under the SC/ST atrocities law. After he wrote an open letter accusing 20 judges of corruption, a seven-judge SC bench ordered his psychiatric evaluation; he retaliated by ordering the 'Delhi DGP' to produce them before him.
Karnan remained absconding for over a month before being arrested
The SC finally ordered his arrest on May 9, and he was taken in on June 19 after remaining absconding for over a month. He was the first HC judge to retire while absconding. Later, the SC refused to suspend his six-month jail term.
'Even foreign media took a dig at the Indian judiciary'
The bench said his actions hadn't changed after legal action either; instead he had become more aggressive after the Court's orders. It blamed local media for "merrily (riding) the Karnan wave" while causing damage to the judiciary, and noted even foreign media had taken a dig at the Indian system. The order dated May 9 was uploaded on the SC website on July 5.