Royal-Bengal tiger from Kanha doing well in Odisha forest: Minister
Royal-Bengal tiger from Kanha doing well in Odisha forest: Minister
Written by
Garima Bora
(Sourced from PTI)
Jun 23, 2018, 10:48 am
2 min read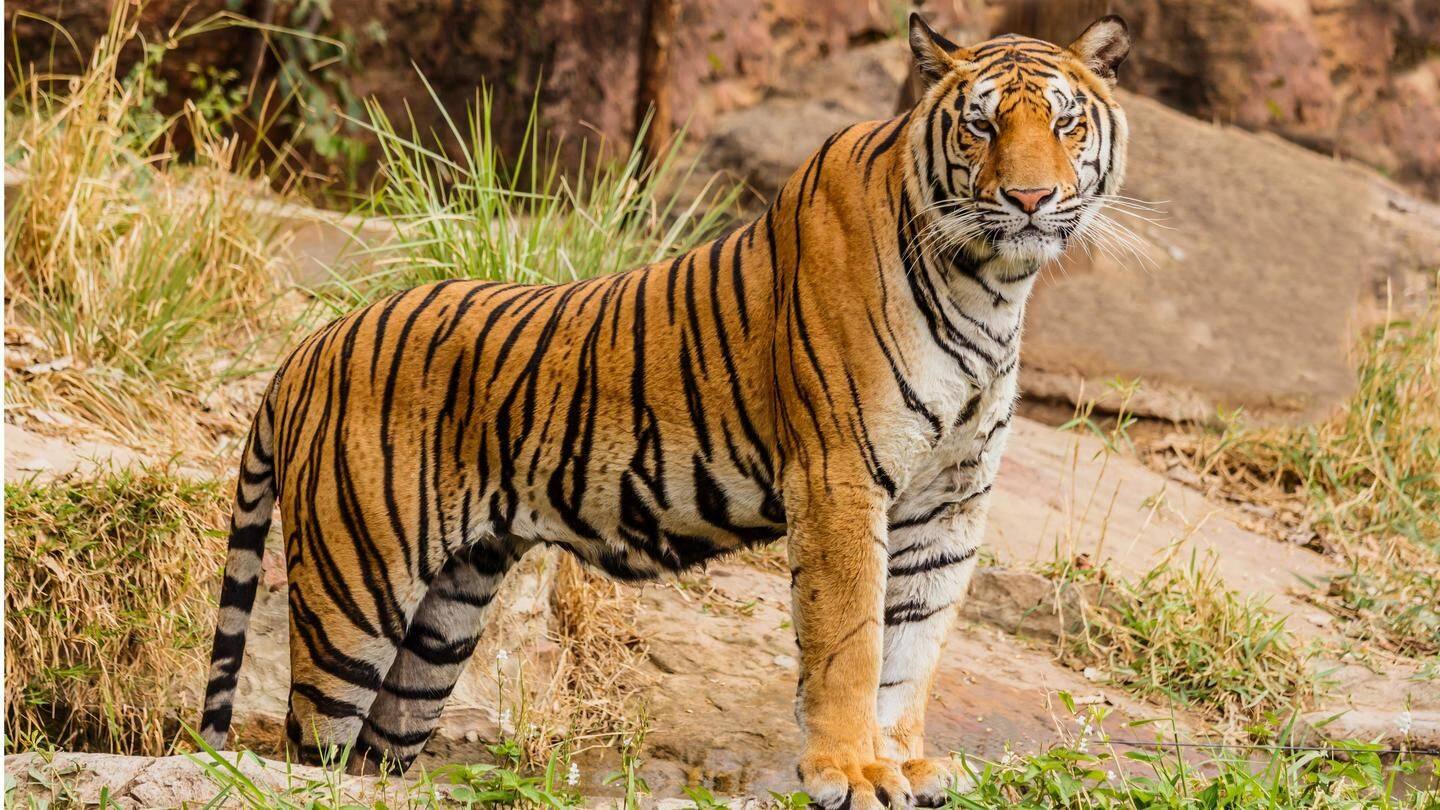 A male Royal Bengal Tiger, which was translocated from Madhya Pradesh's Kanha Tiger Reserve to Odisha's Satkosia in Angul district, was doing well, said Odisha's Forest and Environment Minister Bijayshree Routray. "Despite the tiger's 24-hour-journey covering about 500km from Kanha Tiger Reserve, the big cat is found to be healthy and fine. The animal is under watch and kept in an enclosure," Routray said.
First Royal Bengal tiger to undertake such long journey
Routray said though tigers from one forest to another have been relocated in the past, this is for the first time a Royal Bengal Tiger has undertaken such a long and tedious journey. The Minister said the Wildlife Institute of India and Kanha Tiger Reserve officials will take a call when the tiger will be released into the wild.
Forest officials worried as tiger hasn't eaten any live-prey yet
Senior officials of the forest department, however, are worried since the tiger has not eaten any live-prey after it was released into a closed special-enclosure on Thursday. "If required, we will supply food from outside the enclosure," an official said. Principal Chief Conservator of Forest, Sandeep Tripathy, said the big cat from MP is one of the best specimens of Royal Bengal Tiger.
3 pairs of tigers to be brought to Odisha: Minister
Forest and Environment Secretary SC Mohapatra said, "We did not have any male tiger at Satkosia. Now, we will watch how the old tigers are behaving with the guest." Mohapatra said three pairs of tigers will be brought from MP. One male tiger has already come and a female will come soon. All the three pairs will be at Satkosia within two years.
Why are the tigers being relocated to Satkosia?
There are two female tigers, aged around 13 years, at Satkosia at present. The tiger population has not been increasing for some years at the Tiger Reserve which was why a male tiger was requisitioned by the state.