Congress leader Siddaramaiah misbehaves with woman; pulls dupatta
Congress leader Siddaramaiah misbehaves with woman; pulls dupatta
Written by
Ramya Patelkhana
Jan 28, 2019, 06:30 pm
2 min read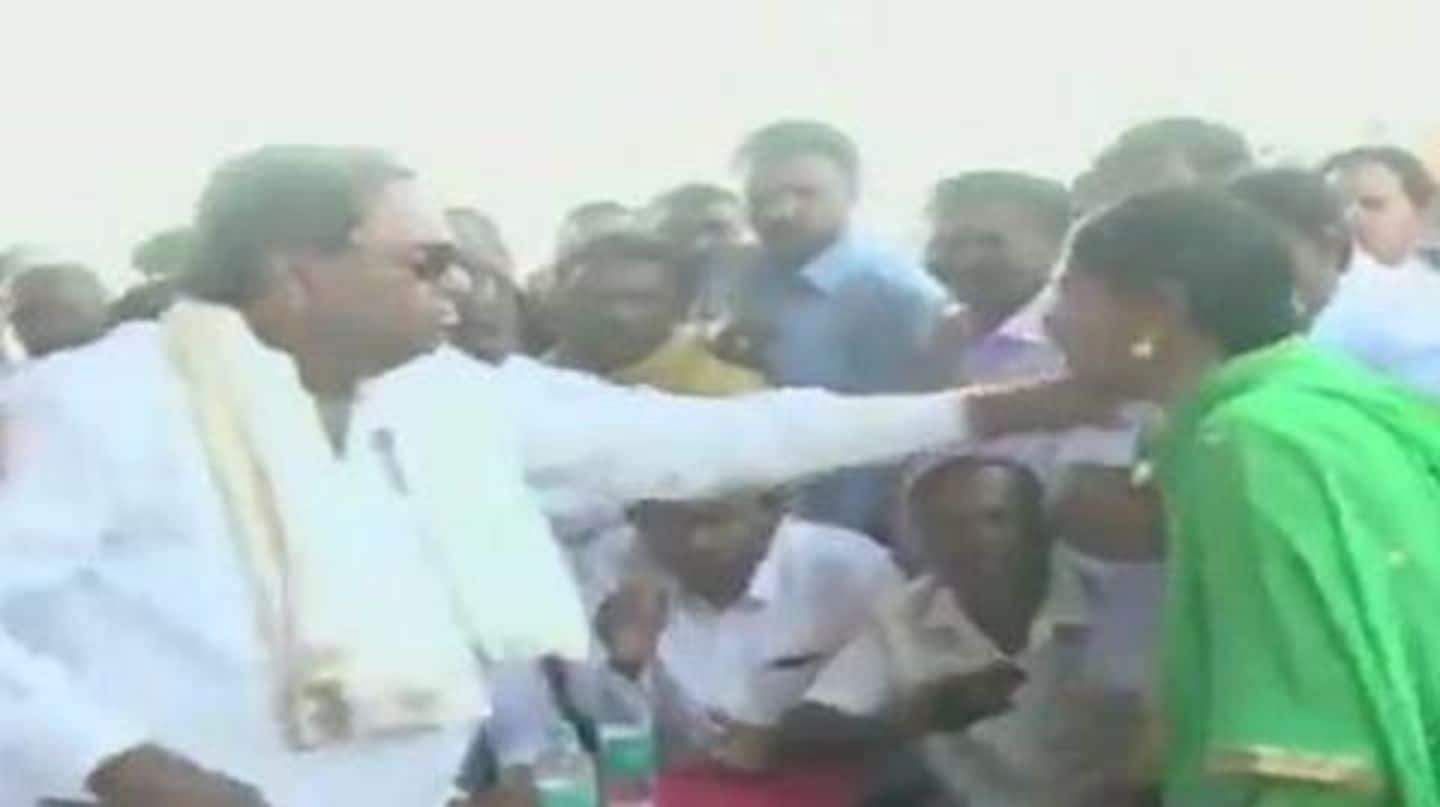 In a shocking incident, ex-Karnataka CM and Congress leader Siddaramaiah misbehaved with a woman at the party's public meeting organized in Mysuru. He reportedly lost his cool when a woman complained to him about his son, MLA Yathindra. He screamed at the complainant and in an attempt to snatch the mike from her, he ended up pulling her dupatta. Here's what went down.
Here's the video of the nasty incident
Woman complained against MLA Yathindra
At the event, the woman was reportedly complaining to Siddaramaiah that she was not able to get in touch with his son, Yathindra, who happens to be the MLA of Mysuru district's Varuna constituency. She was demanding that a hospital be built in the constituency.
Video shows Siddaramaiah yelling at the woman
A video of the shocking incident shows the former Karnataka Chief Minister, surrounded by some men, yelling at the woman to sit down after she starts asking him questions and complains about MLA Yathindra. After a few seconds, Siddaramaiah can be seen lunging towards the woman complainant to snatch the mike from her hand but also pulls down her dupatta in this process.
Congress blames woman; BJP slams Congress for the incident
The video also shows the woman complainant continuing with her questions even after the incident, following which some people intervene to calm her down. While the Congress blamed the woman complainant for the whole incident, saying that she was behaving in an agitated way at the party meeting, the BJP unit of Karnataka called Siddaramaiah the "Kaurava government's Dushashan."
Intention was to only take the mike away: Congress leader
Congress leader Gundu Rao said, "She (complainant) was talking in an agitated manner... sometimes when people start asking questions in a rush way, you take away the mike, when he tried to take away the mike her dupatta was pulled away." "To impute any such intention is horrifying. The intention was to only take the mike away from her," he added.