Kashmir: Amid lockdown, administration hopes for peaceful Friday prayers
Kashmir: Amid lockdown, administration hopes for peaceful Friday prayers
Aug 09, 2019, 10:54 am
3 min read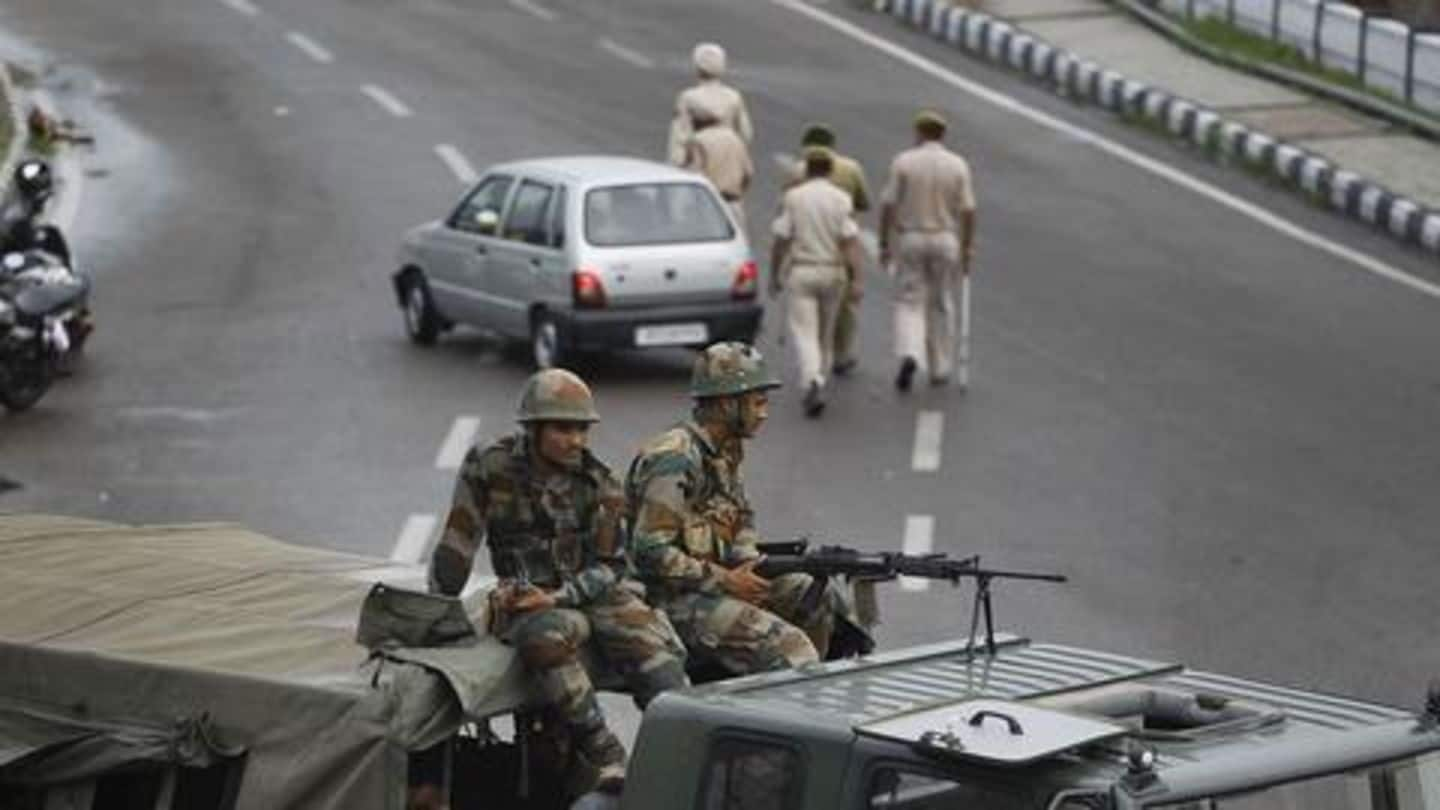 The first test of the effect of withdrawing special status from Jammu and Kashmir will be witnessed on Friday, and the administration clearly doesn't want to fail. As per reports, the government has decided to relax curfew restrictions on Friday, and if things go well, normalcy will return to the valley by Eid-ul-Zuha, August 12. Here are more details on this.
Context: Before going for big move, Centre "prepared" J&K
J&K was put under lockdown even before Prime Minister Narendra Modi's government revealed that it was abrogating Article 370. Section 144 has been imposed in the valley for days now, Internet and cable services have been suspended, and troops are working round the clock to deal with any fallout of the momentous step. To note, no major incident of violence has been reported.
Movement restrictions will be slightly relaxed today
Sources in the government on Thursday said despite heightened security, local administration will facilitate namazis. "Movement restrictions will be slightly relaxed ahead of Friday prayers and people will be facilitated to mosques in batches. There would be security arrangements in place to ensure that Friday prayers take place in a smooth and peaceful manner," a person in the know told NIE.
Friday will decide when communication will be restored in valley
If everything goes well, communication restrictions will be lifted before Eid, and in best case scenario by Friday evening itself. "The easing of communication restrictions has already begun. Landlines will be activated first, and it will be area-specific," another official said, adding that 2G network will be rolled out soon. However, authorities will keep a watch on troublemakers and sermons of Imams.
Government wants to encourage people to celebrate Eid properly
"For Eid, we will take a final call on Sunday. We would like to encourage people to celebrate Eid in the proper spirit while ensuring minimum disruption to public order," adviser to J&K Governor Satya Pal Malik, K Vijay Kumar told IE.
Meanwhile, senior government officials reached out to locals
On Thursday, Kumar, along with other advisers like KK Sharma and Farooq Khan, paid a visit to Rajouri and Poonch and spoke to civil society members. Meanwhile, Ramban District Development Commissioner, Nazim Zai Khan, held a drive in which he reached out to the general public and addressed their grievances. Meanwhile, all educational institutions were ordered to remain shut on Friday.
Exams of Jammu University have been postponed
"This is for the information of all concerned that the University of Jammu shall remain closed on August 9. The University has also postponed all UG and PG examinations to be held on August 9 and 10," said University of Jammu's spokesperson, Vinay Thusoo.
In his speech, PM Modi spoke about a new dawn
To recall, in his 38-minute-long address to the nation, PM Modi reached out to J&K residents, saying they aren't alone in their woes. He underlined that Union Territory status of J&K is temporary. Mentioning J&K's saffron, kahwa, and shawls, as well as organic and herbal products of Ladakh, PM Modi disclosed his vision of turning the area into a top tourist destination.