Kerala Police stops 12-year-old girl from entering Sabarimala Temple
Kerala Police stops 12-year-old girl from entering Sabarimala Temple
Written by
Siddhant Pandey
Nov 19, 2019, 05:53 pm
2 min read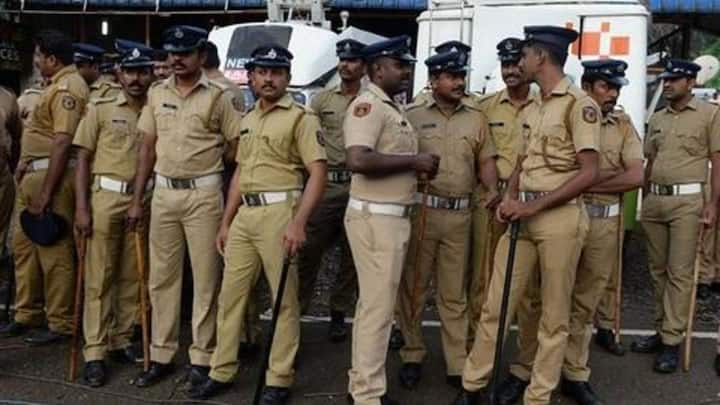 On the fourth day of the two-month-long Mandala-Makaravilakku Sabarimala pilgrimage season, a 12-year-old girl was stopped from entering the shrine of Lord Ayyappa. Kerala Police barred the girl from entering the shrine at the Pamba base camp after checking her Aadhaar card. Despite a Supreme Court order, authorities continue to enforce the ban on women of menstruating age entering the temple. Here's more.
Girl's age listed as 10 during virtual booking
According to PTI, the girl was accompanied by her family and had been listed as 10 years of age on the virtual Q booking for entry into the hill shrine. She was stopped at the Pamba base camp—5 km from the shrine—by a woman police officer. The girl stayed back at a room in base camp while her family continued with the trek.
Supreme Court recently heard pleas challenging 2018 order
Notably, on Thursday, a five-judge Supreme Court bench presided over a batch of petitions challenging its 2018 order, which lifted the ban on women of menstruating age (ages 10-50) from entering the Sabarimala Temple. The court referred the case to a larger seven-judge bench and refused to stay its 2018 order, i.e., women continue to not be banned from visiting the shrine.
Ban remains enforced with stiff opposition from priests, conservative groups
However, with stiff opposition from temple priests, right-wing activists and some political leaders, the ban continues to be enforced. Kerala Law Minister AK Balan on Sunday told reporters that there is a "de facto" stay on the 2018 verdict. "The 2018 order has been stayed in effect even though it was not officially mentioned," he said.
10 women stopped from entering shrine on Saturday
Consequently, women continued to be prohibited from entering the shrine since Lord Ayyappa is a "celibate." On Saturday, the day the temple opened for pilgrimage, 10 women from Andhra Pradesh were sent back. On Monday, two women were also stopped from entering the shrine.