Supreme Court refers Sabarimala issue to larger bench
Supreme Court refers Sabarimala issue to larger bench
Nov 14, 2019, 11:25 am
2 min read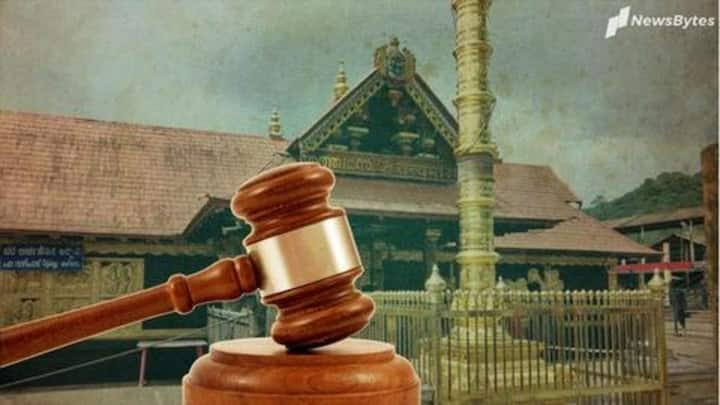 On Thursday, the Supreme Court announced its verdict on pleas challenging the 2018 order concerning Sabarimala Temple of Kerala. In September last year, former CJI Dipak Misra-led bench allowed menstruating women to enter the temple of Lord Ayyappa. But today's bench, headed by CJI Ranjan Gogoi, felt it wasn't equipped to deal with the matter and referred it to a larger bench.
CJI Gogoi reminded women are banned from several religious places
The judgment, signed by Justices R F Nariman, A M Khanwilkar, DY Chandrachud, and Indu Malhotra, was read by CJI Gogoi. He said, "This is yet another seminal issue as to the power of the court to determine if the constitutional court can interfere in such integral parts of the religion," and reminded Sabarimala isn't the only place of worship where women are banned.
Last year, SC had overturned a centuries-old tradition
For centuries, women, aged between 10 and 50, were prohibited from entering Sabarimala to "protect" the celibacy of Lord Ayyappa. A bunch of pleas by activists was filed in the top court and the 2018 order was seen as a big win for women empowerment. But some right-wing groups disagreed and took to streets, while women managed to offer prayers after many ordeals.
SC had spoken about untouchability and equality in its verdict
In its historic judgment, SC noted that banning women is a form of untouchability, everyone is equal before the law, and that burden of Lord Ayyappa's celibacy isn't on women. However, Justice Malhotra, the sole woman on the bench, penned a dissenting note saying the Constitution shouldn't intervene in religious matters. Thereafter, 56, four writ, and five transfer pleas were filed in SC.