SC-collegium to re-suggest Joseph for SC elevation, but with others
SC-collegium to re-suggest Joseph for SC elevation, but with others
May 11, 2018, 04:44 pm
3 min read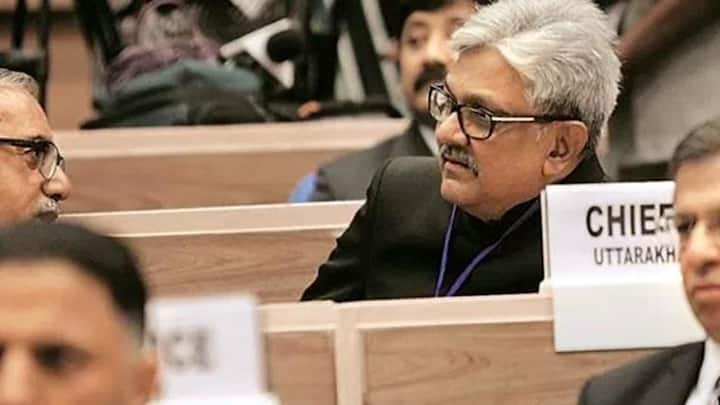 The SC collegium has decided in principle to send back Uttarakhand HC Judge KM Joseph's name to the Center for elevation to the SC. But it has also decided to send some other names along with his, which will be decided on May 16. In a rare move, the Center had sent back Joseph's name citing, among others, issues with seniority.
Collegium recommended two names together over three months ago
The collegium, a body of the SC's five top judges, had recommended Joseph and Indu Malhotra's names in January. Though it approved Malhotra, the government returned Joseph's name citing seniority; he's 42nd in the all-India seniority list. Moreover, a judge of the Kerala HC, where Joseph was formerly posted, is already in the SC while many other HCs don't have any representation, it said.
Could this have been a reason?
Since Joseph struck down the Center's order to impose President's Rule in Uttarakhand in 2016, the Center has not only blocked his elevation to SC, but also his transfer to AP, as was recommended by the collegium. However, the government insists its decision is unrelated.
CJI Dipak Misra, reportedly left out of decision, under pressure
Recently, Justices Jasti Chelameswar, Ranjan Gogoi, Madan Lokur and Kurian Joseph wrote to CJI Dipak Misra, urging him to speak up on the delay in appointment. The collegium had met on May 2 to discuss Joseph and three other judges' name for elevation, but no decision was made. Today's meeting comes after Chelameswar wrote to Misra again, asking him to complete the task.
The last time this happened, then-CJI lashed out at Center
A similar case happened in 2014, when the same government left out Solicitor General Gopal Subramanium but approved the appointment of three others recommended together. Then-CJI RM Lodha had written a strongly-worded letter to Law Minister Ravi Shankar Prasad, who is still holding the post. Lodha had warned against such "unilateral segregation" in the future. Subramanium had withdrawn consent after his name was returned.
This government has been warring with judiciary since the start
Since 2014, the government has had an on-and-off war with the judiciary, which has accused it of trying to control judicial-appointments by passing the National Judicial Appointments Commission Bill, sitting on recommendations without explanation, and stalling transfers. Recently, it took another rare step: against the collegium's recommendation of making Punjab and Haryana HC Additional Judge Ramendra Jain permanent, it gave him a six-month extension.