Here's how Aadhaar can come handy in emergency situations
Here's how Aadhaar can come handy in emergency situations
Oct 15, 2019, 06:45 pm
3 min read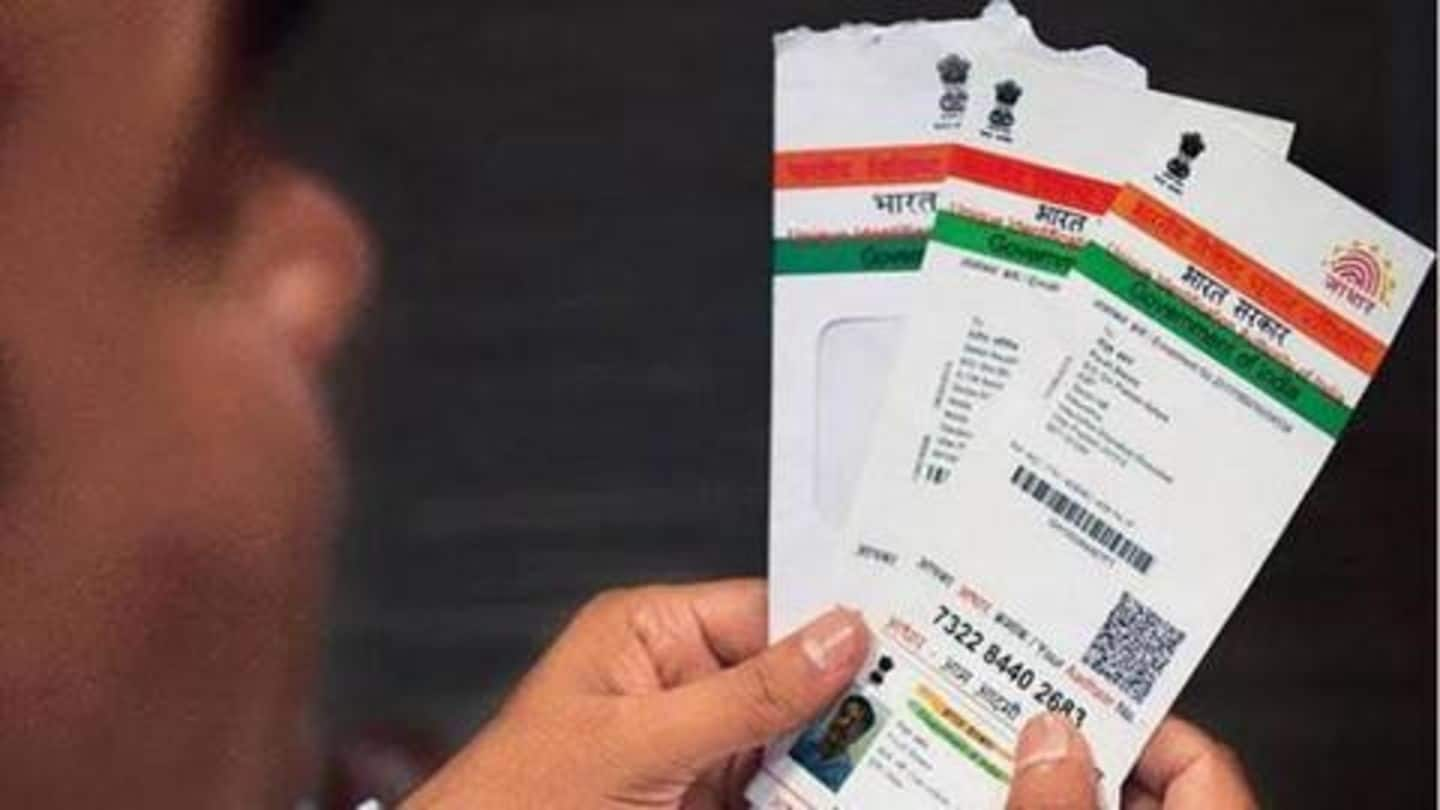 With a plethora of government services linked with your Aadhaar, it is one of the most important documents you will ever hold. Also a vital proof of identity, it can come handy anywhere and anytime. In fact, the unique identity could help you deal with certain special circumstances, without taking up much time and money. Here's how Aadhaar can help you in emergency situations.
Aadhaar can help you easily receive government subsidies
Gone are the days when you had to suffer to get your subsidies on time. The Aadhaar-based Direct Benefit Transfer facility (DBTL) can help you receive government-sponsored subsidies such as the LPG connection subsidy directly in your bank account without any hassle. For this, all you have to do is link your 12-digit Aadhaar number with your LPG consumer number, and you're done.
Aadhaar users can get passport within just 10 days
Getting a passport could be a cumbersome task. But if you hold a valid Aadhaar card, you can get your passport delivered within a period of just 10 days from the date of application. Under this method, police verification, which is a pretty time-consuming process, shall be done at a later stage. So, if you require passport quickly, get yourself an Aadhaar card first.
Aadhaar can help you book 12 rail tickets per month
In case you ever need to book bulk rail tickets, here's the catch. If you duly link your Aadhaar number with your IRCTC account, you are eligible to book as many as 12 railway tickets per month (raised from the normal limit of 6 tickets). To avail the benefit, users will have to carry out an Aadhaar verification, using a mobile-based OTP.
You can now use your Aadhaar to file ITR
Earlier this year, Finance Minister Nirmala Sitharaman, in her budget speech, announced that PAN and Aadhaar are now interchangeable. This implies that taxpayers are free to quote their Aadhaar number (instead of PAN), in order to file their I-T returns. Further, Aadhaar can also be used for other services where quoting of PAN is necessary, such as buying/selling financial instruments like MF, gold, etc.
Supreme Court verdict: Clearing the air around Aadhaar status
Following the September 26, 2018 Supreme Court verdict relating to authentication of Aadhaar, there has been much confusion among users with regard to the document's validity and usage. Notably, Aadhaar is no longer mandatory for services such as opening bank accounts, telecom services, and school admissions/entrance tests. However, it is still necessary for availing government welfare-schemes and filing I-T returns (if PAN isn't used).