Kerala man, isolated after returning from coronavirus-hit Malaysia, dies
Kerala man, isolated after returning from coronavirus-hit Malaysia, dies
Written by
Siddhant Pandey
Mar 01, 2020, 11:48 am
3 min read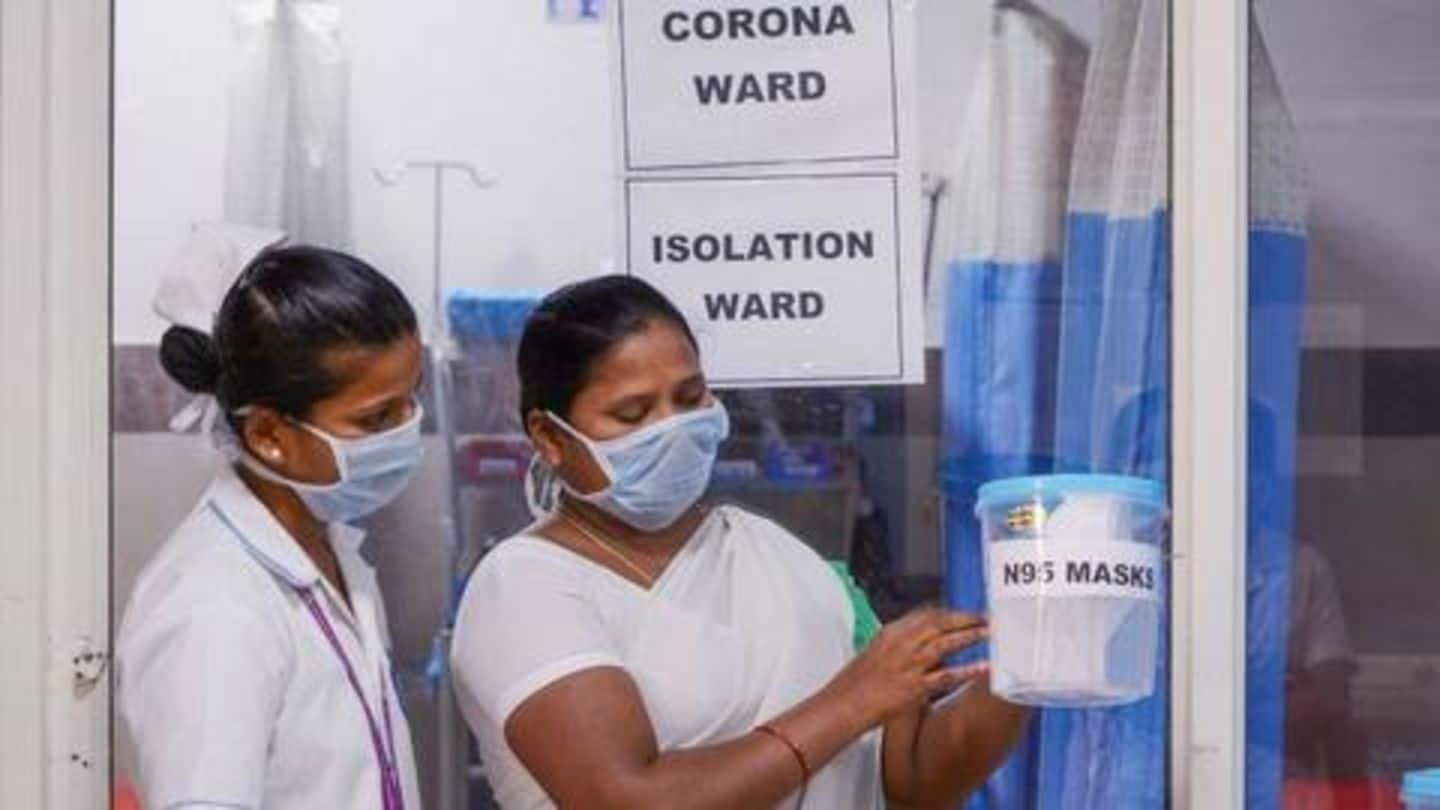 As an ongoing novel coronavirus outbreak continues to heighten concerns, a Kerala man who had returned from coronavirus-hit Malaysia died on Saturday. The man, identified as Jainesh (36), had previously been suspected of being infected with the novel coronavirus and was admitted to an isolation ward. However, he had tested negative for the virus a day before his death. Here are more details.
Jainesh was admitted to isolation ward after landing in Kochi
According to Onmanorama, Jainesh had landed at the Cochin International Airport at midnight on Thursday. He was admitted to Kalamassery Government Medical College Hospital's isolation ward as he suffered from cough, fatigue, breathlessness, and pneumonia. He had notably returned from Malaysia, where 25 people have been infected with the novel coronavirus. A Kannur native, Jainesh had been working in Malaysia for over two years.
Testing later revealed that Jainesh suffered from Diabetic ketoacidosis (DKA), a life-threatening problem that affects people with diabetes. Jainesh's samples were also sent to the Virology Institute in Alappuzha for H1N1 and COVID-19 (the disease caused by the novel coronavirus). On Friday, Jainesh's samples tested negative for COVID-19. However, results for the second samples were awaited when Jainesh died on Saturday.
Cause of death: Bilateral pneumonia, Acute Respiratory Distress Syndrome
Dr. Ganesh Mohan, Resident Medical Officer at the hospital, told The News Minute that a preliminary investigation found bilateral pneumonia and Acute Respiratory Distress Syndrome as the cause of death. "At the time of death, his blood sugar was very high," Dr. Mohan noted. Kerala Health Minister KK Shailaja also said it has not been confirmed whether the death is due to coronavirus infection.
As precaution, Jainesh to be cremated per WHO protocol
According to Onmanorama, Jainesh will be cremated as per protocol established by the World Health Organization (WHO) as a precautionary measure. After Jainesh was admitted to the hospital on Friday, Ernakulam District Collector S Suhas held an emergency meeting at the facility. Suhas later said that all precautionary measures have been taken to face any emergency situation.
In Ernakulam district, 17 people have been kept under observation as suspected coronavirus cases. Five samples were sent to the Alappuzha lab on Friday. Further, 28 people have been quarantined at home in the district. Previously, Kerala had confirmed three positive cases of COVID-19—one in Thrissur, one in Alappuzha and another in Kasaragod. However, all three patients have since recovered and have been discharged.
The novel coronavirus outbreak originated from the Chinese city of Wuhan in mid-December. Since then, the fast-spreading virus has reached at least 47 countries around the world. The disease impacts a host's respiratory system, causing flu-like symptoms and pneumonia. Severe cases may result in death. It has caused 2,978 deaths, mostly in mainland China, and also infected almost 87,000 people around the world.