According to Kerala teacher, jeans wearing women reproduce transgender kids
According to Kerala teacher, jeans wearing women reproduce transgender kids
Apr 04, 2018, 04:37 pm
2 min read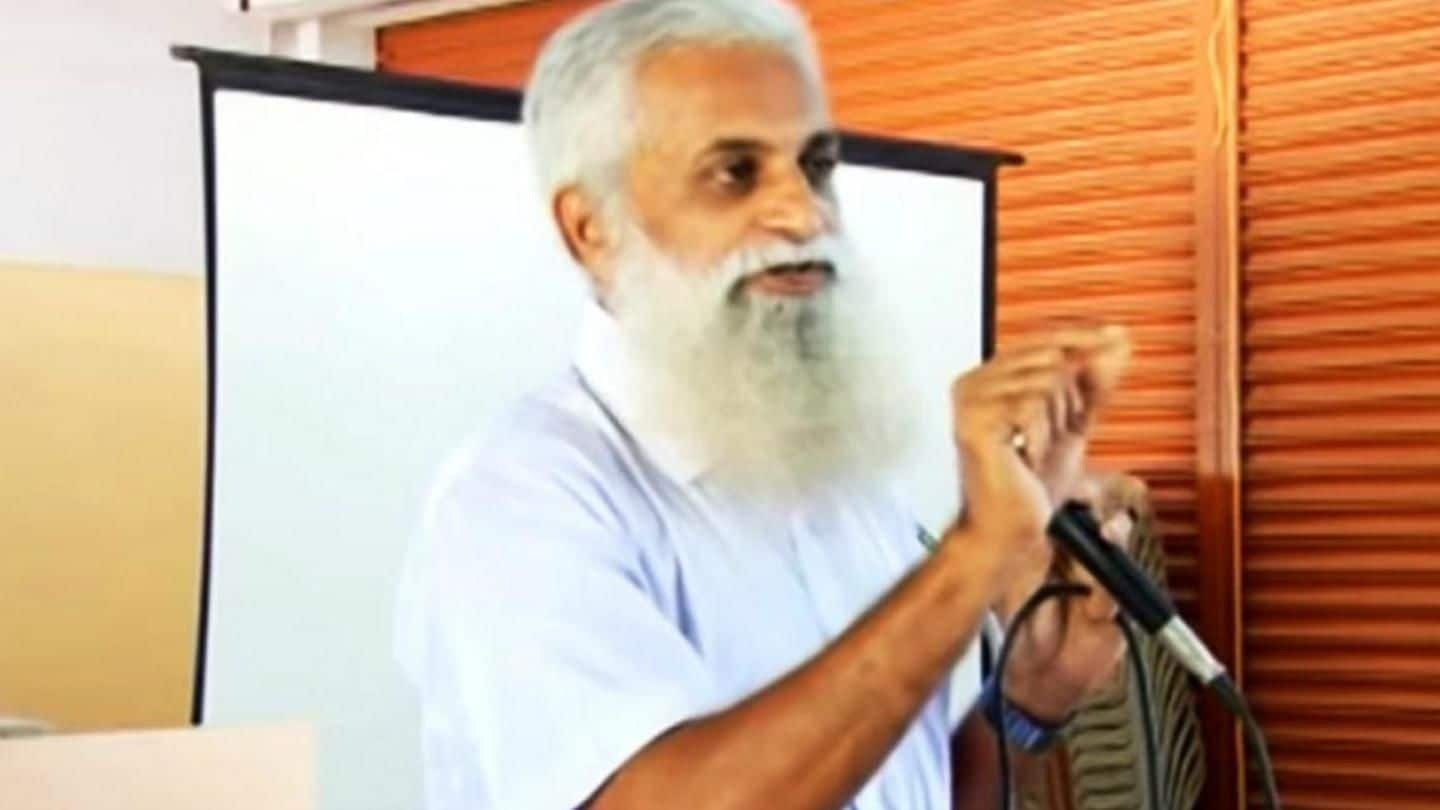 Another day, another fight with sexism. A teacher from Kerala has given the most mind-boggling reason behind the birth of transgender kids. As per Dr. Rajith Kumar, transgender kids are born to women who "wear jeans and behave like men." His derogatory remarks earned him ire of the state government. Education Minister KK Shailaja directed all government institutions to not call Kumar for programmes.
Statements of teacher will make you angry, very angry
Dr. Rajiith Kumar, a Botany lecturer at Kalady's Sree Sankara College, said, "...a woman who dresses up like a man, what will be the character of the child she gives birth to? These children are called 'transgenders' or 'napumsakam'. Hijra." He also said, "When a woman degrades her womanhood, the girl born to them is man-like. This girl later gives birth to will be transgender."
Rajith also has explanation for birth of autistic kids
Further, he had an explanation about the birth of autistic kids. To support his insane claim, Rajith showed a clip of a family having two autistic kids. He then exclaimed, "Do you see that? The mother is wearing jeans and both her children suffer from autism."
Facing flak, Rajith says claims backed by science
Rajith's logic earned him criticism (of course!) but he seems to have not learned any lesson. In a panel discussion for Mathrubhumi News Channel, he said his statements were backed by science and years of academic experience. A fellow panelist, who was a psychiatrist, slammed Rajith for 'propagating false claims'. He even posted a video on Facebook on Monday supporting his statements.
Government pulls the plug on Rajith's 'studies'
Dr. Rajith has been banned from participating in any government programmes. KK Shylaja said, "Rajith Kumar has been consistently propagating superstitious and sexist ideas. We are mulling legal action against him for making such derogatory comments."