Daughter confined for two-years by mother for having Muslim-boyfriend, rescued
Daughter confined for two-years by mother for having Muslim-boyfriend, rescued
May 07, 2018, 03:18 pm
2 min read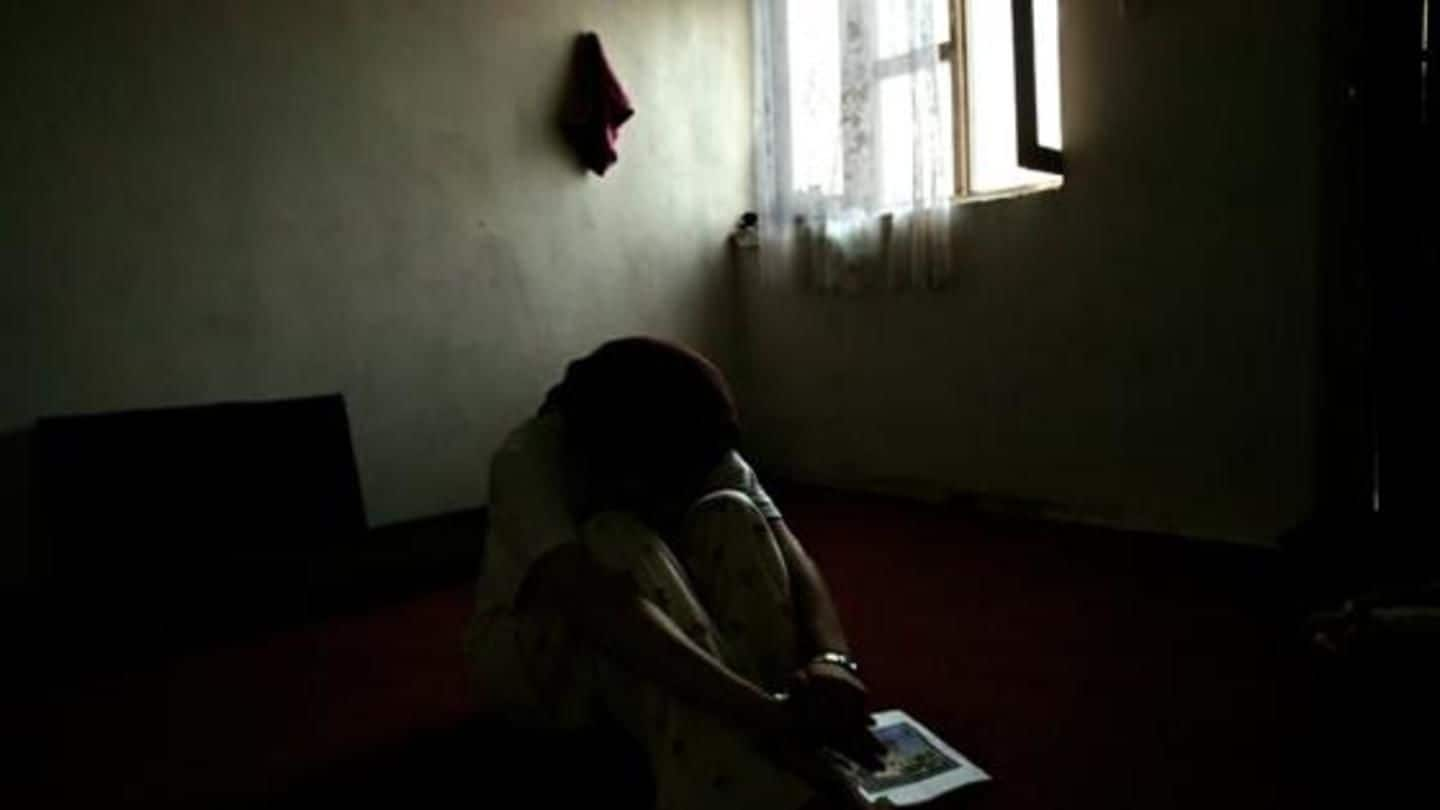 A 24-year-old Kerala woman, Anjali Prakash, was rescued on May 1 from a rented house in Mangaluru, where her mother, Vineetha, confined her for two years for allegedly having an affair with a Muslim youth. Anjali alleged Vineetha was aided by BJP men. The mother and daughter are residents of Guruvayur, Thrissur. The police in Mangaluru got a tip-off from their Kerala counterpart.
Have suffered enough for loving Muslim, says Anjali in video
Anjali released a video blaming her mother for her condition. "If anything happens to me tomorrow, my mother would be responsible for it. I have suffered enough in the last two years for having loved a Muslim. I have been admitted to Amrita hospital for mental treatment for two months," she said in the clip. The police have sent Anjali to rescue home.
Anjali alleges mother received help from RSS, BJP
"I have been at an orphanage run by RSS. I have been here in Manguluru for last several months. There is full support from BJP. I am languishing in this situation as none has intervened to save me," she said.
In 2016, mother learnt of affair, torture began
At the heart of this inhumane treatment is Anjali's affair with her childhood friend Nalakath Manas, 28. In 2016, Vineetha learned about her daughter's affair with Manas, after which the family tortured her. Manas alleged Anjali was admitted for mental treatment in a hospital for 40 days. He said the family painted him as a terrorist, and court restrained him from meeting Anjali.
Anjali taken to Mangaluru with help of local BJP leader
In 2016, Kerala High Court granted Vineetha custody of her daughter. Manas alleged in 2017, Anjali was taken to Mangaluru by her mother with help of Thrissur's local BJP leader. He said Vineetha gave Anjali a phone, but without a SIM card. Manas plans to approach courts and rights panel to rescue Anjali from a rehabilitation center, where police sent her.
Police arrested mother, probing involvement of BJP leaders
Mangaluru DCP Uma Prasanth said they have arrested Vineetha and are investigating the involvement of others in the case. Anjali's story is, however, supported by her aunt Jayanthi, who was ready to take her custody. "I'm ready to take her protection. She shouldn't be left to die in her mother's hands. She is a bright student and not a mental patient," told Jayanthi.