Kerala woman starved to death for dowry, weighed just 20kg
Kerala woman starved to death for dowry, weighed just 20kg
Mar 31, 2019, 11:58 am
3 min read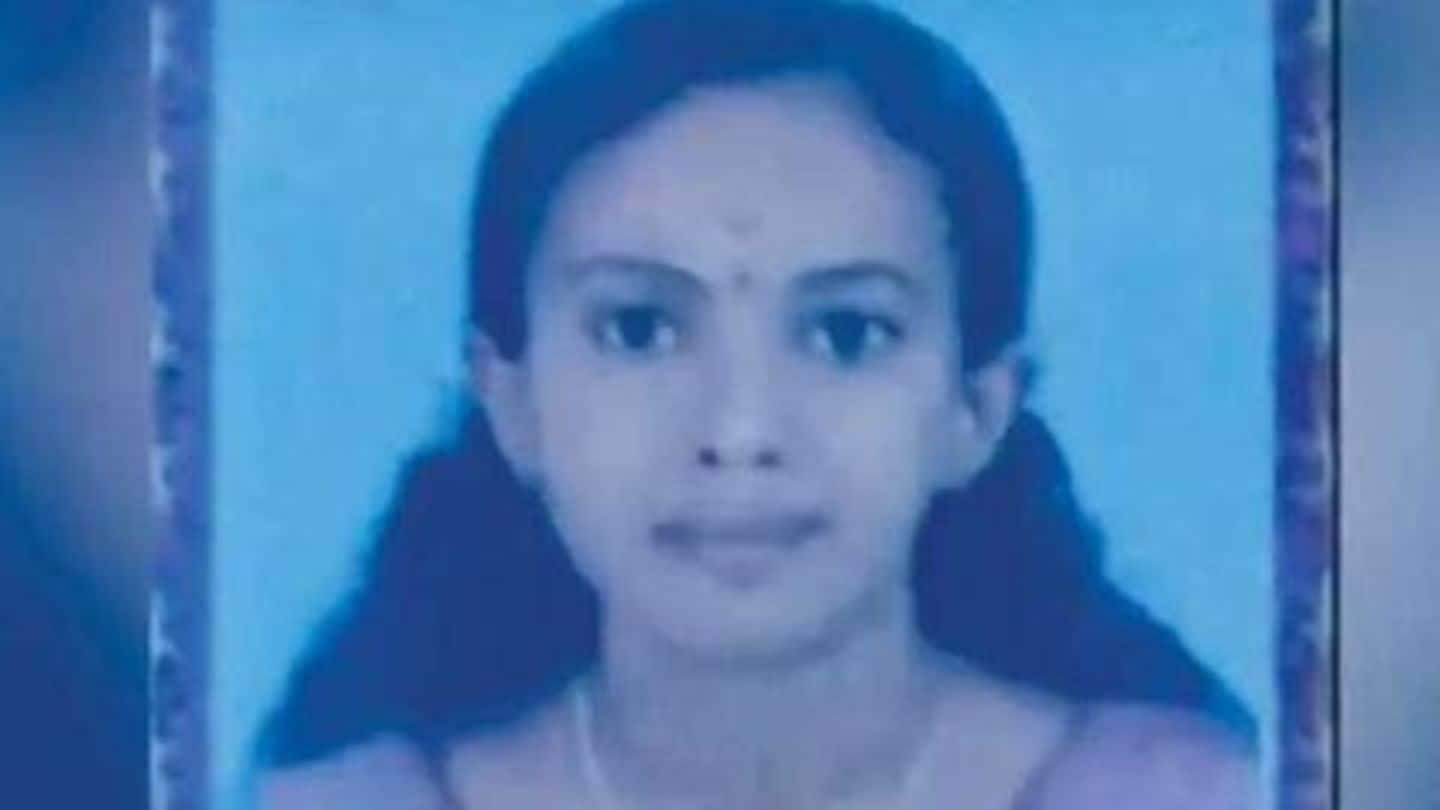 In a shocking turn of events, a 27-year-old woman from Kollam district in Kerala was starved to death, allegedly by her in-laws for dowry. The victim Tushara weighed only 20 kg when she died. Her body was brought to Kollam District Hospital on March 21 and doctors grew suspicious. Subsequently, police started a probe and distressing details came to light. Here's what happened.
Tushara got married in 2013, in-laws kept demanding money
Tushara married Chandulal, a native of Pooyappalli in Kollam district, in 2013. At the time of marriage, Tushara's family gave gold jewelry to Chandulal but they weren't satisfied. Chandulal and his mother Geetha Lal demanded Rs. 2 lakh from Tushara's kin as "post-marriage gift". In all the years she was married, Chandulal and Geetha allowed Tushara to meet her parents only thrice.
Tushara was given a phone for only two months
"They did not even tell us or allow us to meet Tushara when she was pregnant. They also allowed her to use a mobile phone only for 2 months, after which they snatched it away from her and she could not even contact us," said Tushara's brother Tushant.
Tushara survived on sweetened water and raw rice
According to police, Tushara wasn't given food in the last three weeks before her death. She had a one-and-a-half-year-old child who was still being breastfed. Chandulal and Geetha gave Tushara sweetened water and wet raw rice. She died of pneumonia and chronic starvation. "There was no fat in her body, and at time of death she weighed 20 kg," said Kollam (Rural) SP KG Simon.
Kerala Women's Commission has also launched a probe
As the case got attention, Kerala Women's Commission started a separate probe. MC Josephine, the chairperson of the Commission, said violence against women was on a rise and dowry was one of the most prominent reasons. In Tushara's case, doctors counted several injuries on her body. They were many sealed cuts on her hand as well. Separately, police unearthed an occult practice angle too.
Family indulged in occult practices, said neighbors
Chandulal had erected metal sheets around his house. The neighbors said Tushara was rarely seen outside the home and her in-laws projected her as "mentally ill" person. The compound had a well-built temple which was frequently visited by tantric people. "When we tried to question the constant visit of tantric people and long rituals, they threatened to harm us with black magic," a neighbor said.
Tushara's husband and mother-in-law have been arrested
Neighbors also claimed that they approached police at least 27 times after hearing screams. But no inquiry took place. Contradicting this, Pooyapalli SI said their station didn't receive any complaint. Meanwhile, Tushara's mother said they didn't inform the police as they feared for her life. A case under IPC Section 304(b) (Dowry death) has been registered. Chandulal and Geetha were remanded in judicial custody.