Who is Nalin Yadav, the co-accused in Munawar Faruqui case?
Who is Nalin Yadav, the co-accused in Munawar Faruqui case?
Written by
Shreya Mukherjee
Mar 23, 2022, 05:11 pm
2 min read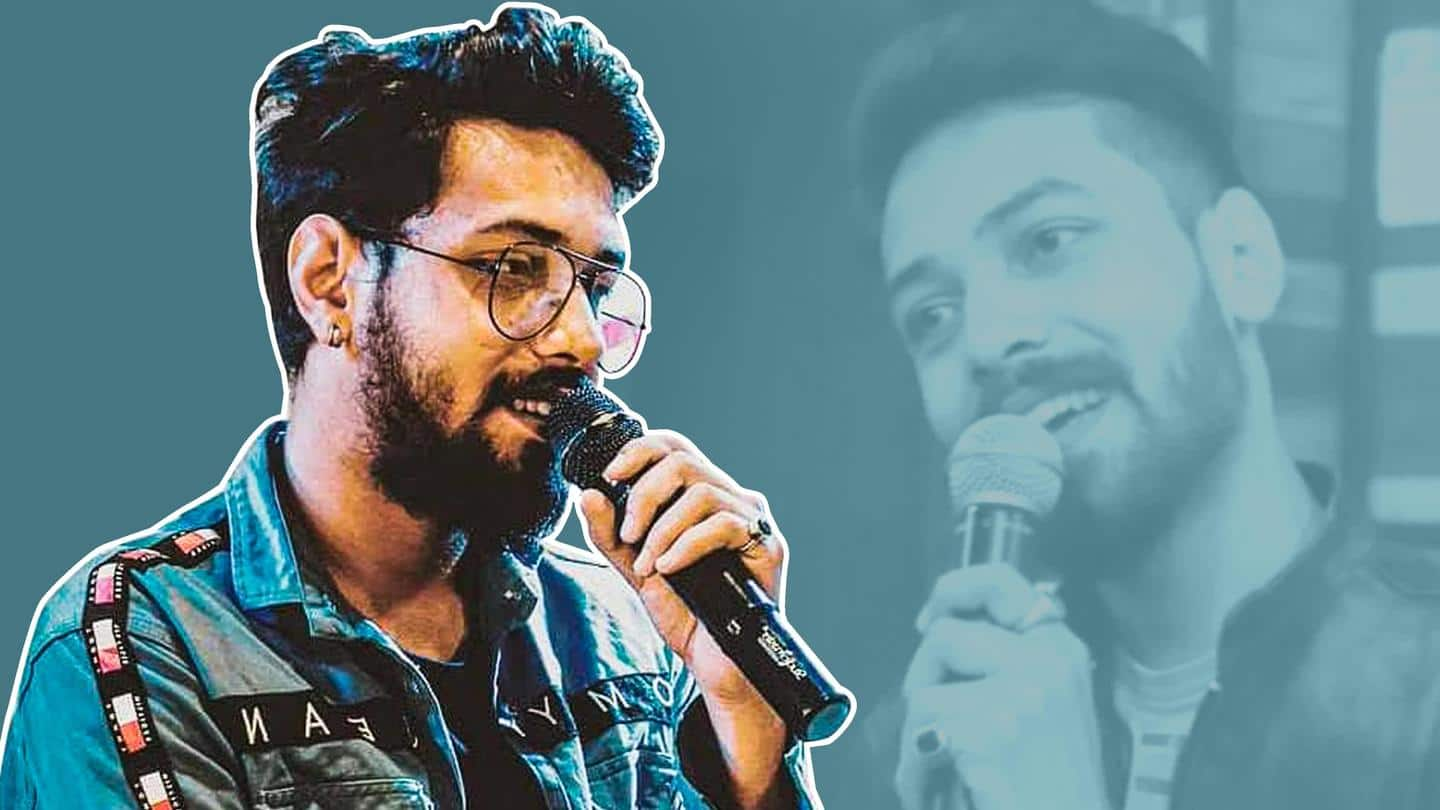 For comedian Nalin Yadav, life has been riddled with difficulties ever since he was arrested for allegedly hurting religious sentiments last year. While Yadav's co-accused Munawar Faruqui's journey has regularly made headlines and social media uproar, Yadav remains hidden in obscurity even a year after his release. Here is everything you need to know about the 26-year-old stand-up comic.
Why does this story matter?
On January 1, a right-wing activist Eklavya Singh Gaur accused Yadav, Faruqui, and three others associated with a comedy gig at Monroe Cafe, Indore, of mocking Hindu deities.
Following the arrest of the accused, police found no video evidence to prove the allegations.
Yet, it took over a month for Faruqui to get bail.
Meanwhile, Yadav spent 58 days in jail.
After losing parents, Yadav only has a younger brother
Speaking to The Quint, Yadav revealed how it was difficult for him and his family to apply for bail and deal with courtly procedures. Having lost his father at 14, Yadav and his younger brother were raised by their mother single-handedly. However, she succumbed to cancer in 2020. Thus, the comic's family only included a teenage brother who had to arrange for Yadav's bail.
Yadav had to work as laborer after coming out
Yadav thought his arrest was a merely two-month-long problem that would get resolved once he got released. However, he has been proved wrong since then. After receiving bail, Yadav stopped getting shows and former collaborators were wary of working with him. In order to support his family, Yadav had to work as a daily-wage laborer for about a month after coming out.
Despite insurmountable path, Yadav refuses to quit comedy
Once the news of him working as a laborer was circulated, the comedian received some help but not the kind he needed. When it came to his stand-up shows, his gigs continued to be canceled. Despite it all, Yadav refuses to quit comedy. Now, he pays to perform at some open mics, while his brother—who had to quit his studies—looks after the home front.