This Kolkata college allows students to pick 'Humanity' as religion
This Kolkata college allows students to pick 'Humanity' as religion
Written by
Siddhant Pandey
Jun 01, 2019, 06:41 pm
2 min read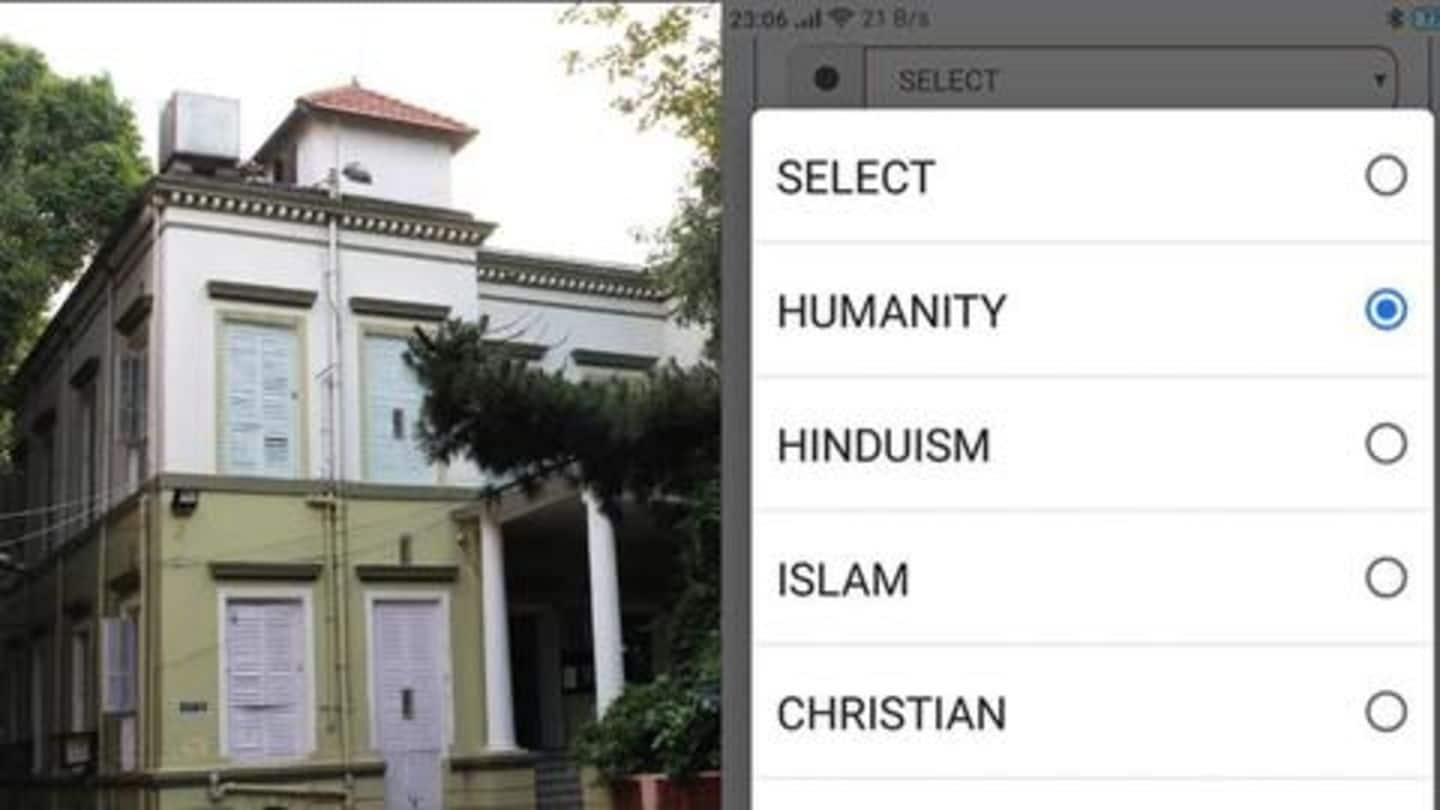 College applications often involve a whole lot of anxiety, filling up a bunch of boring (albeit, mandatory) forms, and more anxiety. It's a ritual! Just as one mark their gender, the course of they're applying for, they must also indicate their religion. However, as applicants of Calcutta University's Bethune College would have noticed, this time around, 'Humanity' now falls in the category of religions.
The category of religions in the undergraduate admission forms for the Bethune College this year includes the option of choosing 'Humanity' (as if that is not dead already). The other options include Hinduism, Islam, Christianity, Sikhism, Buddhism, Jainism, and the generic category, Others. The 'Humanity' option was reportedly introduced as students are reluctant to share their religion in the admission forms.
'Humanity' is the true religion of mankind: Principal
Bethune College Principal Mamata Ray told the Millennium Post, "We've realized that some students are reluctant to mention their religion in the admission form. We appreciate their views as we feel that 'Humanity' is the true religion of mankind."
Applications close by June 5
Established in 1879, the Bethune College is a women's college, the first of its kind to be accredited by NAAC-Grade A in Asia. Formerly known for being a Hindu female school. This year, the applications opened May 27 and will close by June 5.
Barasat govt, Midnapore colleges also introduced the option
Apart from the Bethune College, the Barasat Government College has also included the option of choosing 'Humanity' as a religion in their undergrad admission forms. The post-grad forms offer an alternative 'Non-Believer'. Additionally, the Midnapore College, too, has the 'Humanity' option in undergrad forms, with no option to mention religion in their post-grad admission forms (applicants can, however, mark themselves as 'Minority' candidates).
Time has come to deliver message of humanity: Bethune student
Many are now celebrating this new 'humanitarian' stance.