Kuldeep Sengar convicted in Unnao rape victim's father's death case
Kuldeep Sengar convicted in Unnao rape victim's father's death case
Mar 04, 2020, 03:55 pm
3 min read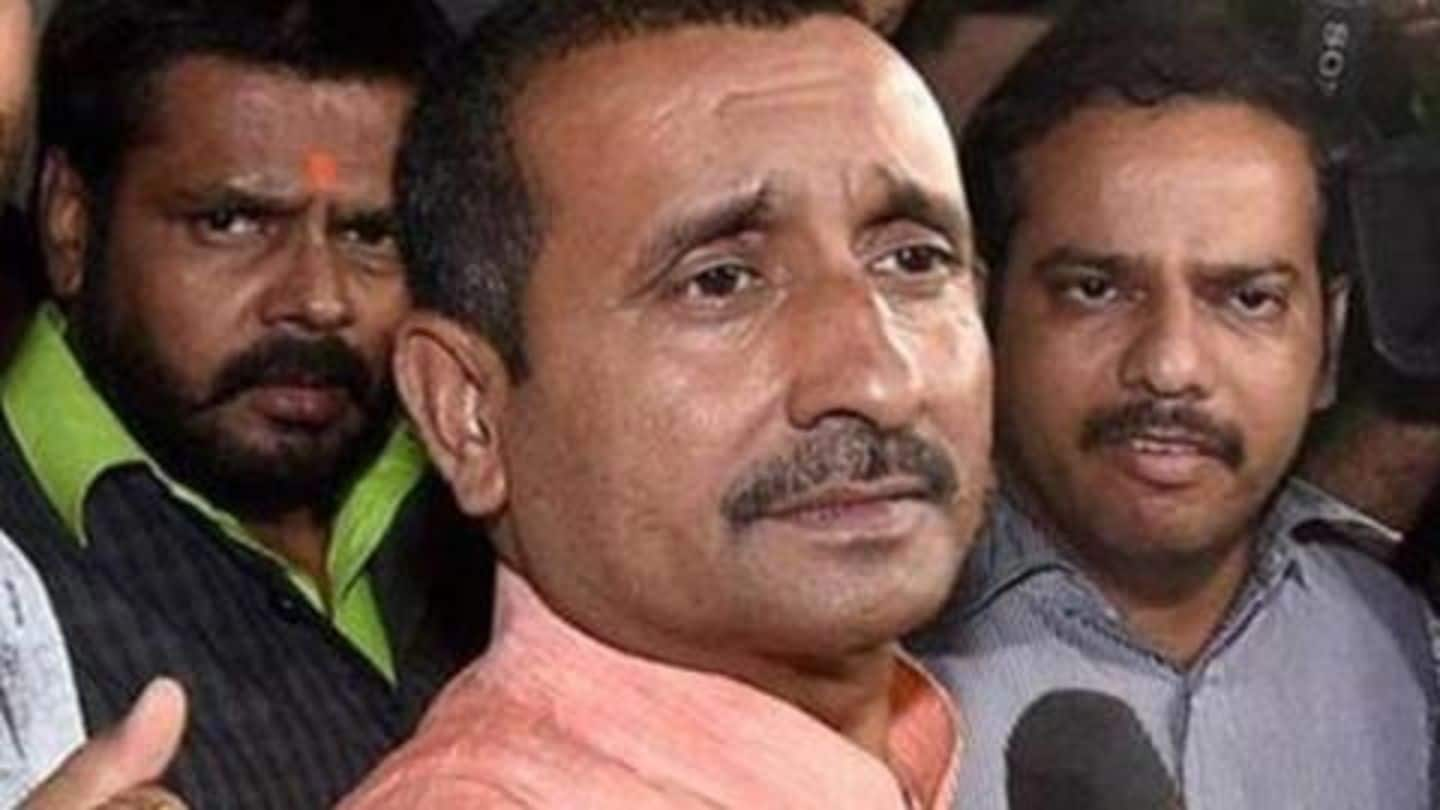 Expelled BJP legislator from Uttar Pradesh, Kuldeep Singh Sengar, who was convicted for raping a girl in Unnao in 2017, was today pronounced guilty in a case related to the survivor's father's death in police custody. Along with six others, Sengar was convicted of culpable homicide and criminal conspiracy. 11 were accused in this case. The judge called it "most challenging trial" of his life.
She was raped, her father killed, Sengar remained untouchable
The Unnao rape case showed UP administration doesn't take women's safety seriously. In 2018, the survivor had to attempt self-immolation to turn attention towards her ordeal. Rather than paying attention to her pleas, the state police picked up her father, thrashed him brutally, and later he succumbed to injuries. After immense outrage across the nation, CBI took over the case.
Victim's father was beaten, taken to police station
According to the charge-sheet, the victim's father was returning to his village Makhi on April 3, 2018. He had an altercation with one Shashi Pratap Singh, who called Sengar's brother Atul and his aides to spot. They assaulted him and took him to a police station. All this while, Sengar was in touch with DSP and in-charge of Makhi police station, Ashok Singh Bhadauria.
No one tried to save me: Victim's father in video
The deceased was taken to a hospital after he complained of stomach ache. "Atul Singh, the brother of the lawmaker thrashed me. He kept on beating me. Nobody tried to save me," the 55-year-old said in a video that surfaced later. He went on, "Policemen — perhaps the security personnel of the lawmaker were standing there. They did nothing."
He died due to blood poisoning
Autopsy disclosed that blood poisoning from a perforated intestine led to the man's death. He also had 14 bruises all over his body. Last August, while charging Sengar and his brother for the man's murder, the court noted that there was a "larger conspiracy to deter, silence and prevent the father from pursuing the complaint." And today, the judge appreciated CBI's work.
Sengar is serving life imprisonment in the rape case
To note, Sengar has already been handed over life imprisonment in the rape case. He was also ordered to pay a compensation of Rs. 25 lakh by the Tis Hazari court. Sengar is also accused of orchestrating the near-fatal road accident of the victim last July. A truck, that had its number plate wiped off, rammed into the car she was traveling in.
Victim has been given CRPF protection
After undergoing treatment in Lucknow initially, the survivor was brought to Delhi. She has been given a place to stay in the National Capital and the CRPF is tasked with her security.