Kumaraswamy requests Goa to lift ban on import of fish
Kumaraswamy requests Goa to lift ban on import of fish
Written by
Aakanksha Raghuvanshi
(PTI desk)
Nov 30, 2018, 03:49 pm
2 min read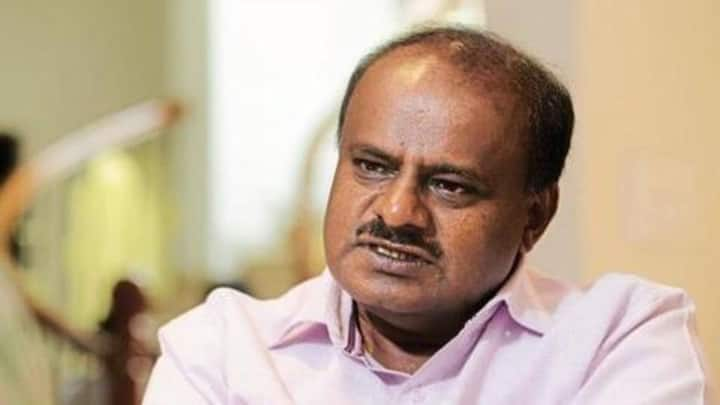 Karnataka Chief Minister H D Kumaraswamy, in a letter to his Goa counterpart Manohar Parrikar, has asked that the ban on import of fish into Goa be lifted. The Goa government on November 10 announced a ban on import of fish into the state for six months against the backdrop of scare that formalin, a potential cancer-causing chemical, was being used to preserve fish.
Will ensure fish traders follow FDA regulations, writes Karnataka CM
Goa Health Minister Vishwajit Rane confirmed today that the government had received Kumaraswamy's letter dated November 27. "It's requested that this blanket ban may be withdrawn and fish trading between Karnataka-Goa and other states passing through Goa may be allowed," Kumaraswamy has written in the letter. Kumaraswamy's letter stated that Karnataka will ensure fish traders comply with the Food and Drug Administration (FDA) regulations.
Fish traders in Karnataka instructed to obtain necessary certificate
"The process is already initiated in the three coastal districts. Fish transporters, merchants of Karnataka have been instructed to obtain the required certificate from the concerned department," the letter said. "The traders are requesting time to comply with requirements put forward by Goa," it stated.
Won't import fish till systems are in place: Rane
When contacted, Rane said fish will not be imported into the state till systems are in place. "This isn't a ban, we are only asking for compliance," he said. "We are working on how we can help smaller traders and fishermen from Maharashtra and Karnataka," Rane added. He said the ban cannot be suspended and a solution needs to be found for the issue.