#CareerBytes: Central government job openings currently available in North India
#CareerBytes: Central government job openings currently available in North India
Jun 12, 2018, 12:49 am
3 min read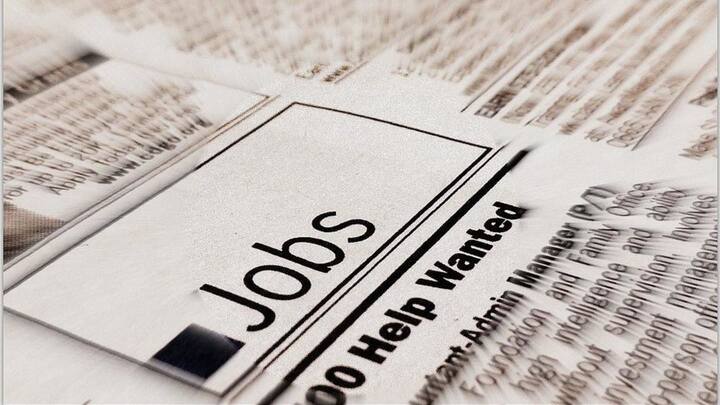 Many Indians prefer government jobs over joining the private sector as they feel such jobs provide job security, better perks/allowances, medical benefits, etc. They also aspire to get a central government job to work for and contribute to the country's development. Every year, the Indian Government releases notifications for lakhs of jobs. Here's a list of central government jobs currently available in North India.
Job openings currently available at EIL and POSOCO
Government-owned Engineers India Limited has openings for Construction Engineers (Electrical/Civil/Mechanical/Welding/NDT), Deputy General Managers/Deputy Managers (multiple disciplines), Safety Engineers/Officers among others in Delhi/Gurugram (or other regional offices). Last date for applying online is 20 Jun'18. Gurugram-headquartered Power System Operation Corporation under Power Ministry is recruiting Executive Trainees in Electrical (45 posts) and Computer Science (19). Last date for submitting online applications is 27 Jun'18.
The Ministries of Agriculture and Earth Sciences are recruiting
Department of Agriculture, Cooperation & Farmers Welfare is recruiting Additional Plant Protection Advisers, Joint Directors (Chemistry/Entomology/Toxicology/Packaging & Processing), Deputy Directors (multiple disciplines), Assistant Directors (Chemistry/Packaging & Processing), and Senior Programmer in Faridabad. Last date for application (by post) is 26 Jun'18. The Ministry of Earth Sciences is looking for Scientists at various levels (based on experience). Online applications are accepted until 29 Jun'18.
Vacancies at Air India-owned Airline Allied Services and DMRC
Air India's subsidiary, Airline Allied Services Limited, is accepting applications (by post) for Officers (Passenger Sales/Cargo/Airport Operations/Operations Control/Reservations), Assistant Engineers, Managers (Reservation Procedures/Sales & Marketing/Corporate Communication), Head of Marketing, Chief (IT/Personnel) for Delhi location until 29 Jun'18. Delhi Metro Rail Corporation (owned by Center and Delhi Govt) is recruiting Managers and Deputy General Managers in the Design discipline. Applications are accepted until 26 Jun'18.
AIIMS, New Delhi and IMA are recruiting on contract basis
AIIMS New Delhi has openings for Assistant Professors in multiple disciplines on contractual basis (last date 13 Jun'18), regular Assistant Professors/Lecturers (24 Jul'18), and Research Officer, Senior Research Fellow, Lab Technician, and Lab Attendant (26 Jun'18) among others. Indian Medical Association is accepting applications (contract basis) for Chief Administrative Officer, Chief Manager, Accounts Assistant, Stenographers, Computer/Data Entry Operators for Delhi location until 13 Jun'18.
CIET and NADA are recruiting employees for Delhi location
Central Institute of Educational Technology (CIET) has openings for ICT Consultant, System Analyst (Software), Content Developer, Graphic Artist, Project Associates, Jr. Project Fellow Programme/Office Manager, Office Assistant for Delhi location. Applications (via e-mail) are accepted until 24 Jun'18. Meanwhile, the National Anti Doping Agency (NADA) in New Delhi is recruiting 10 Doping Control Officers. Last date for applications (by post) is 18 Jun'18.
Apply for jobs at Solar Energy Corporation and Bharat Broadband
Solar Energy Corporation of India Limited (SECI) in New Delhi has openings for 6 Senior Engineers, Environment Manager, Battery Energy Storage Manager, Wind Power Manager, and Officer (Official Language). It is accepting applications online until 21 Jun'18. Bharat Broadband Network Limited is looking for Consultants (retired central/state employees) at its corporate office in New Delhi's Mehrauli. Applications (by post) are accepted until 20 Jun'18.