Google engineer lynching: 'He was sophisticated,couldn't be mistaken for child-lifter'
Google engineer lynching: 'He was sophisticated,couldn't be mistaken for child-lifter'
Jul 16, 2018, 12:23 pm
2 min read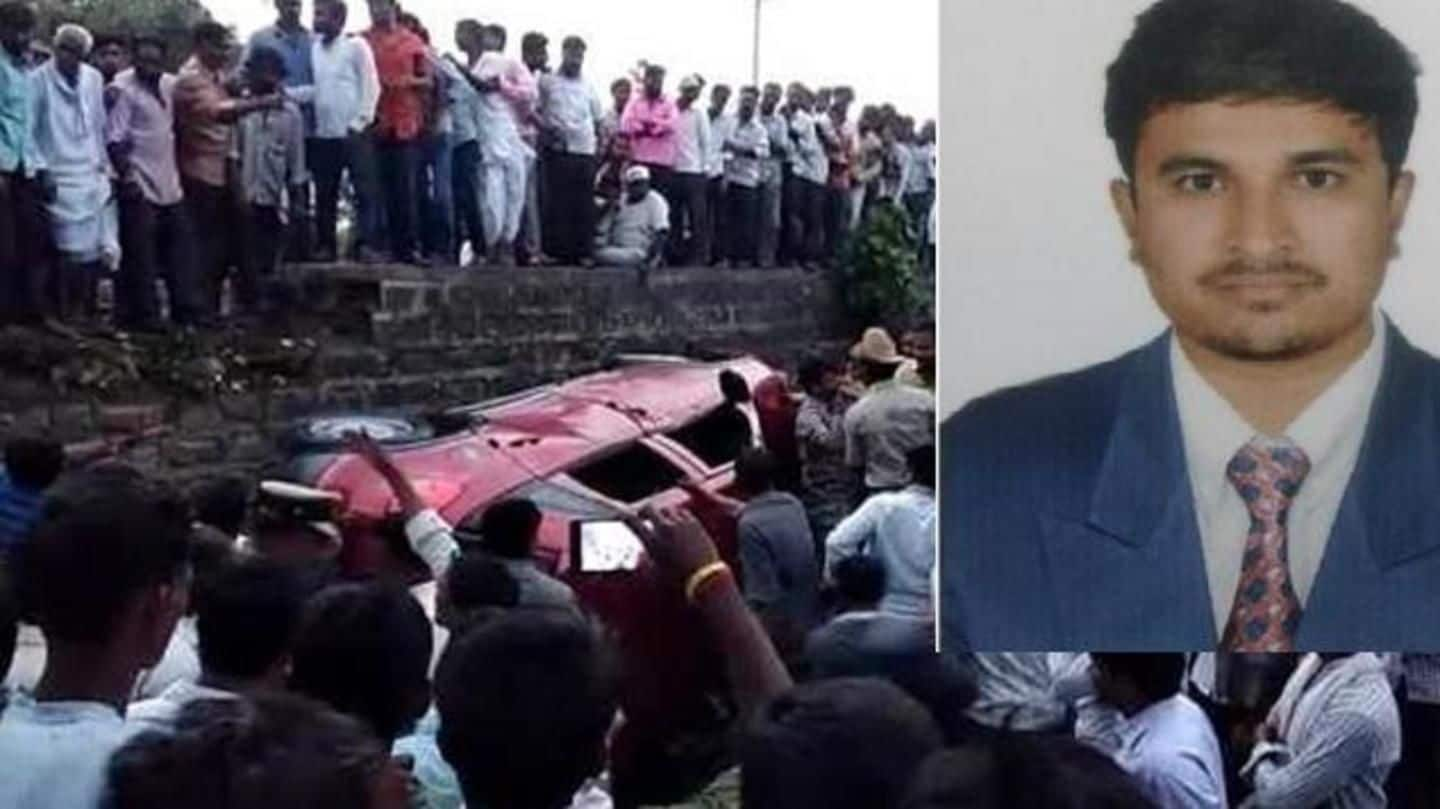 The family of the Google engineer lynched in Bidar Friday has demanded a strict investigation into the incident, expressing disbelief that rumors about 'child-lifters' triggered the attack. "He was a software engineer with Google. He looked so sophisticated and polished. How can anybody suspect him to be a kidnapper? Definitely it wasn't the reason," said Mohammad Akram, brother of Mohammad Azam, the victim.
Azam, a Hyderabad resident, was traveling to Bidar to attend an event, along with cousins Noor Mohammed and Mohammed Salman, both from Hyderabad, and Salham Kubaisi, who worked as a cop in Qatar. "They left the house around 11.30am (Friday) without telling anybody where they were going," Akram said. They found out what had happened in the evening, when police called.
Locals attacked them when they gave chocolates to kids
Police then revealed details: the four had stopped for tea near a school at Murki village, when they saw some children passing by. Kubaisi offered them some chocolates. That's when locals raised an alarm, paying no attention to their pleas. They fled in their car, but were blocked in the next village. Hundreds dragged them out and assaulted them. Azam died on the spot.
'My son had begged the assailants, murder was premeditated: Father
According to Kubaisi's wife Zaibunnissa, there were just two cops on the spot, and couldn't control the violent mob. "My son had begged the assailants to spare him, but the people had a premeditated design to kill," said Azam's father. Kubaisi and Salman, who have been shifted to a Hyderabad hospital, are stable and out of danger, doctors said.
Victim's relatives urge government to take strong action
Azam, father of a minor son, was buried yesterday at the Shaheen Nagar graveyard. "The guilty should be punished so that no other innocent loses his life in this manner," his brother Akram said. Meanwhile, Majlis-e-Ittehadul Muslimeen MLA Mohammad Balala met the injured at the hospital and assured all help from the party and the Telangana government.