Malegaon blast case: Lt Col Purohit to rejoin Army
Malegaon blast case: Lt Col Purohit to rejoin Army
Written by
Ramya Patelkhana
Aug 22, 2017, 01:48 pm
3 min read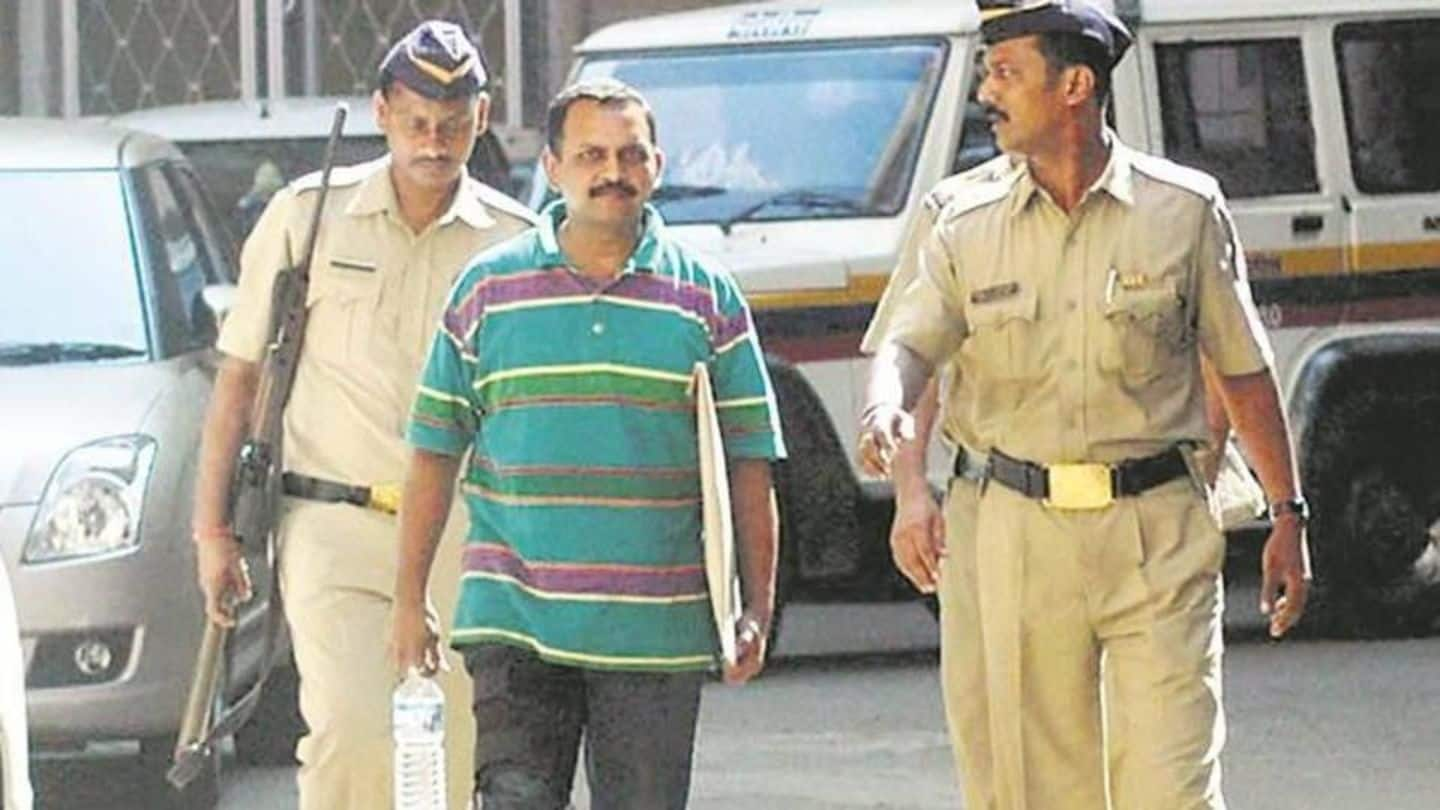 After eight years in prison, Lieutenant Colonel Shrikant Purohit was granted bail in the 2008 Malegaon blast case by the Supreme Court, which "set aside" a Bombay HC order. Purohit would rejoin the Army after his release; however, he would be under "open arrest" as his suspension isn't revoked. He would be kept under watch, confined to one unit with his free movement restricted.
About the Malegaon blast case
On 29 Sep'08, a bomb blast in Maharashtra's Muslim-majority town Malegaon killed seven people, injuring over 100. Initial investigations by Hemant Karkare-led Mumbai Anti-Terror Squad (ATS) had attributed the attack to Pune-based Hindu outfit Abhinav Bharat. Several people were arrested, including Sadhvi Pragya Singh Thakur and Lt Col Shrikant Purohit for their alleged involvement in plotting the attack.
Purohit allegedly assigned by Army intelligence to infiltrate terror outfits
In Nov'08, at the time of arrest, Purohit was carrying out intelligence operations for the Army. Purohit maintained his superiors were aware of his association with Abhinav Bharat, which was part of a mission. He was suspended from service in Jan'09. ATS Chief Karkare was killed in the 26/11 Mumbai attack; the Malegaon case was transferred to National Investigation Agency (NIA) in 2011.
Purohit moves Supreme Court against Bombay HC order
In Apr'17, Sadhvi Pragya was granted bail by the Bombay HC, but Purohit's bail plea was rejected. He later moved the Supreme Court, where senior advocate Harish Salve represented him. Salve argued Purohit was imprisoned for nearly nine years, but no charges were framed against him. After four months, the apex court granted the Army officer a conditional bail on 21 Aug'17.
Granting the bail to Purohit, the Supreme Court pointed out there were discrepancies between NIA's charge-sheet and the earlier findings of the Maharashtra ATS. The NIA, however, claimed there is enough evidence to prove Purohit's role in the attack, opposing his bail plea.
No restrictions if his suspension is revoked: Army sources
The Army would reportedly study the SC order granting Purohit a conditional bail and finalize its decision on whether to revoke his suspension. According to Defence Service Regulations (DSRs), suspended soldiers are subject to the same restrictions as those under "open arrest". Though rules require such officers to wear the uniform, Purohit, under suspension, may be permitted to wear civilian clothes.
Indian Army Southern Command officer's statement
"Lt Col Purohit will join an Army unit. Because there is ongoing litigation, there will be certain restrictions, and he will not be given any active duty. There will be issues about his rank, the promotions he has missed and the unit of his posting."