Man, who filed FIR against CJI complainant, can't be "found"
Man, who filed FIR against CJI complainant, can't be "found"
Jul 25, 2019, 05:11 pm
3 min read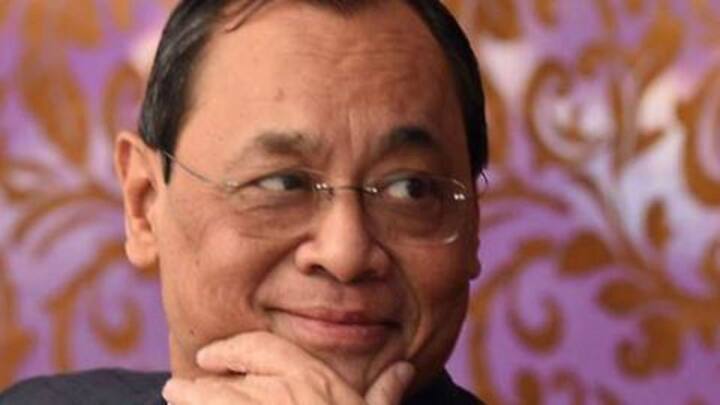 The former Supreme Court employee, who had leveled sexual harassment allegations against Chief Justice of India Ranjan Gogoi, was accused of fraud by a 31-year-old man. Now, an Indian Express report has claimed that the man, identified as Naveen Kumar, hasn't been found at his home in Haryana since April. Delhi Police informed a court about the same. Here are more details.
Quick recap: Allegations of sexual harassment against CJI shook India
In April this year, the 35-year-old former junior court assistant sent an affidavit to 22 judges claiming CJI Gogoi sexually abused her in October 2018. CJI Gogoi denied the allegations, and later, an in-house panel was formed to investigate the matter. Saying she has little faith in the proceedings, the woman exited the inquiry. Days later, he was given a clean chit.
Meanwhile, complainant was accused of cheating a Haryana resident
After the shocking allegations surfaced, another case also gained attention. It was learned that an FIR was filed against the woman on March 3, 2019, for duping Kumar. In his complaint, filed at Tilak Marg police station, Kumar said he met the complainant in June 2017 and gave her money after she promised him a job. But months later, she allegedly went back on her words.
Days after complaint was registered, police arrested the woman
Police launched an investigation on the basis of Kumar's complaint, and on March 10, the woman was arrested. She was sent to judicial custody the next day and granted bail on March 12. Two days later, on March 14, the investigation was handed over to Crime Branch. Notably, Kumar told DCP (Crime Branch) that he was being threatened by the woman and her aides.
Meanwhile, court summoned Kumar but he didn't show up
However, the woman, in a sworn affidavit, said she was innocent and was framed in the fraud case because she spoke against CJI. And the recent findings have added another twist to the tale. Chief Metropolitan Magistrate Manish Khurana had summoned Kumar, but he never showed up. On July 19, Delhi Police told the court he hasn't been found at his home since April.
Kumar has missed two court dates till now
Reportedly, Kumar has missed two summons of the court. On April 24, CMM Khurana had issued a notice to Kumar, directing him to be present on May 23. He was also asked to appear on July 19. Subsequently, investigative officer Mukesh Antil told the court that the notice had remained "unserved" because Kumar was not found at his address.
Here's what the officer told court
"The notice issued to the complainant received back unserved and he was not found present at his address, and the IO informed that the notice was attempted to be served to the complainant through process server ASI Lal Singh," Antil informed the court.
Kumar has been asked to be present on September 6
Hearing the officer's side, the court issued a fresh notice asking Kumar to be present on September 6. The IO was directed to serve notice to Kumar. However, the woman's counsel VK Ohri objected to it and requested the court to quash the case. "The judge said last opportunity is being given to the police to serve the notice to the complainant," Ohri said.