MEA spent Rs. 10 lakh on Modi's book launch: RTI
MEA spent Rs. 10 lakh on Modi's book launch: RTI
Dec 04, 2019, 12:15 am
3 min read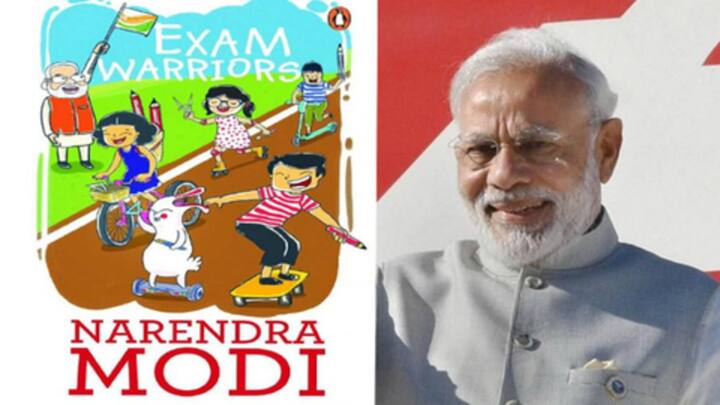 The Ministry of External Affairs has been chided for delaying the response to an RTI seeking information about the 2018 launch of Prime Minister Narendra Modi's book 'Exam Warriors'. The Central Information Commissioner pulled up the Ministry for the "delay in furnishing" and warned against such failures in the future. Reportedly, the first RTI was filed in February 2018. Here are more details.
Modi's 'Exam Warriors' launched on February 3, 2018
'Exam Warriors' is an inspirational book for students. It was launched at an event in Pravasi Bharatiya Kendra on February 3, 2018, with former Minister of External Affairs Sushma Swaraj as the Chief Guest. Then-Human Resource Development Minister Prakash Javadekar was the Guest of Honor.
RTI filed two days after book launch
Notably, Delhi resident Neeraj Sharma told The Quint that he filed the first RTI seeking information on the book launch two days after the event. He requested information on the total expenditure at the book launch, the event's contractor, and which funds were utilized for the event. The reply was received on March 20, following which, the first appeal was filed on April 2.
No response from First Appellate Authority; Second appeal filed
An appeal is filed when a person isn't satisfied with the reply to the RTI or if the RTI is rejected. Reportedly, there was no response from the First Appellate Authority (FAA). Subsequently, a second appeal was filed on June 19, 2018.
Nov 19: Central Information Commission directed MEA to produce information
On November 15, a hearing was held at the Central Information Commission and four days later, the MEA was directed to furnish the information sought. Central Information Commissioner Sudhir Bhargava cautioned the MEA against such lapses in the future. He reminded the Chief Public Information Officer that "the provisions of the RTI Act are implemented in letter and spirit," also rebuking the FAA.
MEA spent Rs. 10 lakh at book launch
On the CIC's instruction, the MEA revealed that it spent Rs. 10,12,610 at the launch. Further, it was revealed that ex-MEA Swaraj chaired a meeting on January 28, 2018, over the book's launch. Since there wasn't enough time to seek bids from enlisted event management companies, Thomas Cook (I) Ltd was given the contract. The response came 21 months after the first RTI query.
'Book launch is PM's private matter; he should bear costs'
Sharma told The Quint, "Book launch is a private matter of the Prime Minister, he should bear this cost. The PM is using public money for a PR exercise. That's not a sign of good governance." He said, "Students are protesting on the street against a fee hike and the government spent money on book launches," addressing fears that others may follow suit.