Microsoft launches AI labs to train 1.5 lakh Indian students
Microsoft launches AI labs to train 1.5 lakh Indian students
Written by
Shubham Sharma
Jun 18, 2019, 12:25 am
2 min read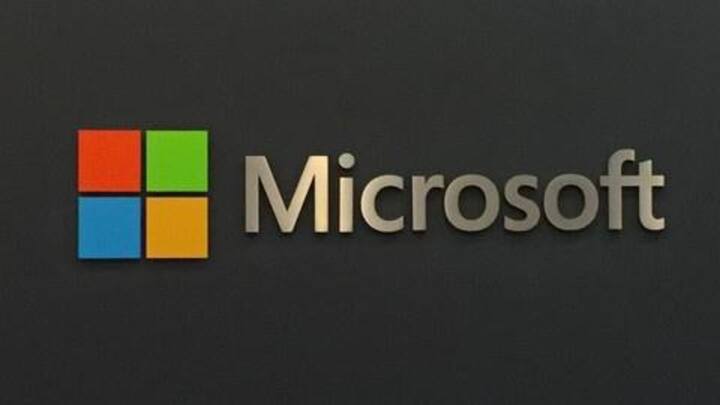 In a bid to build a future-ready workforce, Microsoft has announced the launch of 10 AI digital labs in India. The Redmond giant has partnered with several technology institutes, including BITS Pilani, to train college-going students in AI and intelligent technologies. The program will help more than 1.5 lakh students acquire the skills required to thrive in an AI-oriented industry. Here's more about it.
Microsoft will prepare AI digital labs in three years
As part of the three-year-long program, Microsoft will ramp-up the infrastructure, educator capability of partner institutes. The company will provide all necessary resources - from best-in-class infrastructure and curriculum to access to cloud and AI services - to set up core AI and IoT hubs at the institutes. It would also train their faculties so that they could prepare the students for AI-oriented jobs.
These institutes are included in the program
The institutes covered under the new program are BITS Pilani, BML Munjal University, ISB, Kalpataru Institute of Technology, KL University, Periyar University, Karunya University, SRM Institute of Science & Technology, SVKM (NMIMS) and Trident Academy of Technology.
Then, the labs will train students
Once the institutes are ready with human and technological resources, they will serve as learning hubs for the workforce of the future. The colleges will train nearly 1.5 lakh students in a range of intelligent technologies, including cloud computing, data sciences, AI and IoT. This, as Microsoft says, will help the students acquire skills and be ready for 21st-century careers.
Microsoft says AI would be critical for future jobs
As Microsoft says, organizations have struggled in adopting AI due to the lack of a well-skilled workforce. However, with this program, the company hopes to prepare students in advance for the future of jobs. When they have an expertise in emerging technologies, they will be able to contribute in business growth and development in the long run.
Here's what Microsoft India President said about the program
"Organizations will require talent with skillsets that are very different from what exists now," Microsoft India President, Anant Maheshwari, said, noting that institutions are integral to the skilling revolution and with right technology infrastructure, "we can empower today's students to build the India of tomorrow."