Delhi: Gargi students allegedly molested, masturbated at; protest planned today
Delhi: Gargi students allegedly molested, masturbated at; protest planned today
Feb 10, 2020, 10:53 am
3 min read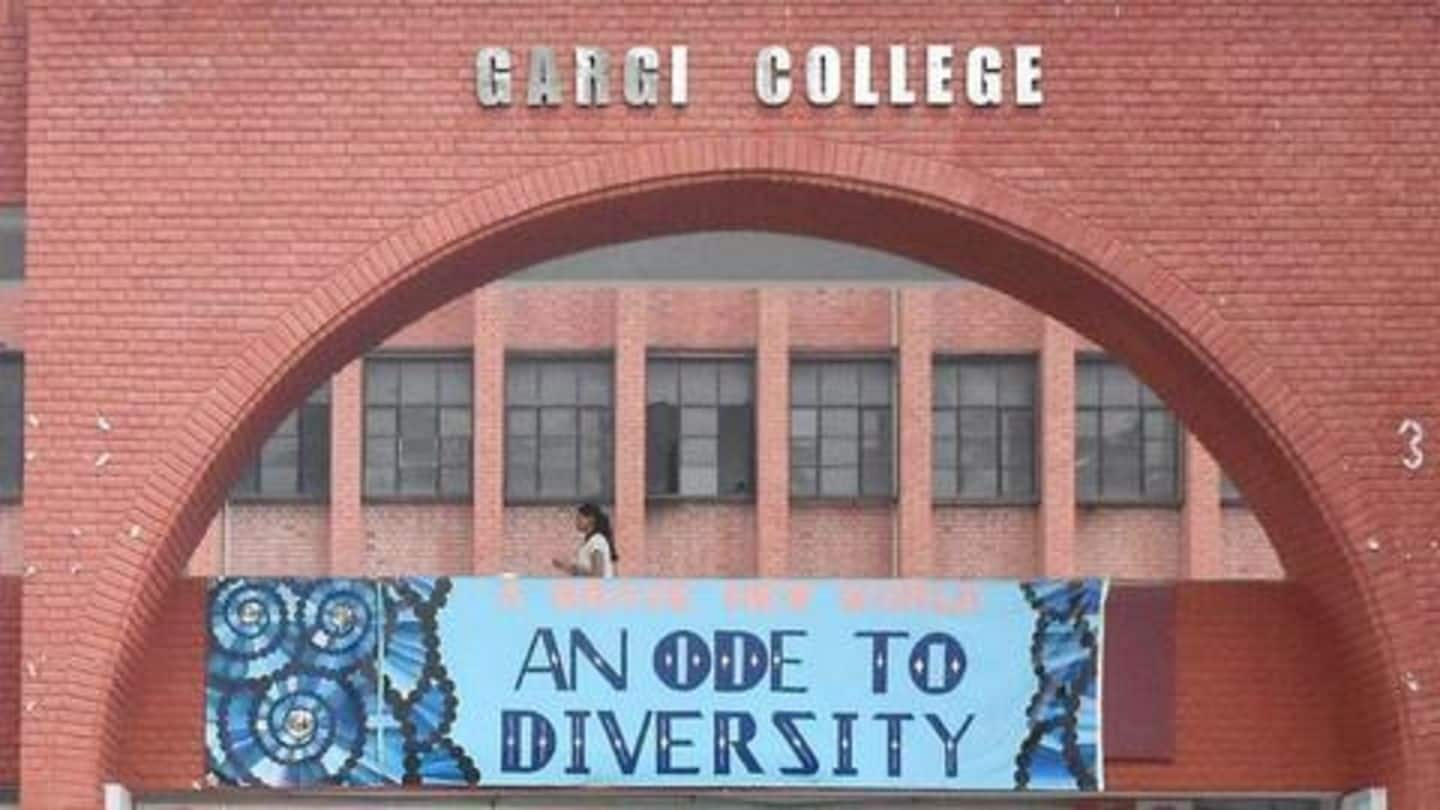 Students of all-women Gargi College, that is affiliated to Delhi University, have claimed they were molested by a bunch of "outsiders" last week during their annual fest Reverie. More disturbingly, students also claimed that police personnel remained put and didn't do anything to rescue them. The students have now planned to stage a protest at the campus. Here's everything you should know.
On fest's final day, drunk men harassed girls
The harrowing incident happened on Thursday, the last day of the fest, but gained attention only after students and teachers complained about it on social media. Dozens of drunk men, some in their 30s and 40s, gate-crashed the campus and touched the students inappropriately. The molesters were participating in a rally nearby, details of which remain unclear at the moment.
Inside all-girls college, number of men trumped women's
A student told ThePrint that passes were given to students to bring one male/female friend along. "But every hour, there was an influx of over 300 to 400 men through the gates. The security personnel didn't try to stop them," she said. Another student, Mehreen Shah, said there were more men than girls. "They basically pushed over the gate to come in," she added.
Molesters looked for excuses to touch girls
Shah said one man touched her shoulder saying he needed "support" to walk in the "crowded" area. "Many girls got molested. One student also got trampled upon and was injured," a student said. Another one stated, "There was a woman at whom money was thrown by these drunk men." There were others who claimed the alleged molesters followed them till metro station.
Men masturbated at us, laughed when we screamed: Student
"There were drunk, middle-aged men harassing us, molesting us and masturbating at us... I was groped thrice by a group of men inside that crowd and when I screamed they laughed," one of the students was quoted by India Today.
Charges are serious, but no complaint was filed: Principal
Throughout the entire episode, security personnel didn't do much, said students. "The RAF (Rapid Action Force) personnel were standing right across the campus. They did absolutely nothing. We have visuals," a student told NDTV. The charges are serious, to say the least, but Principal Promila Kumar said that the administration didn't receive any complaint. "No complaint has been filed," the principal told Indian Express.
Kumar blamed girls for stepping out of arena
"The event was open for boys studying in other DU colleges. We had police, commandos, and bouncers on campus, and the staff was also on duty. There was an arena on the campus meant only for girls. If they were outside that, it was their personal choice," Kumar added.
Cops claim they didn't receive any complaint either
On the incident, Deputy commissioner of police (south) Atul Kumar Thakur, said, "No complaint has been received from the college's principal or the students." But if students are to be believed this has been a recurring problem. "I was personally harassed the last time. When we filed a complaint, it was treated as a security issue, not a sexual harassment one," a student said.
Students will seek answers from Kumar today
On Sunday, a poster was circulated urging fellow students to show solidarity towards those who were harassed. "We will gather in large numbers in the college on Monday to have a dialogue with the college principal. We want answers from the administration on how they failed to provide safety and security to us on our own campus," a students' union member said.