Red, orange alerts sounded as monsoon hits Kerala
Red, orange alerts sounded as monsoon hits Kerala
Written by
Siddhant Pandey
Jun 08, 2019, 08:15 pm
3 min read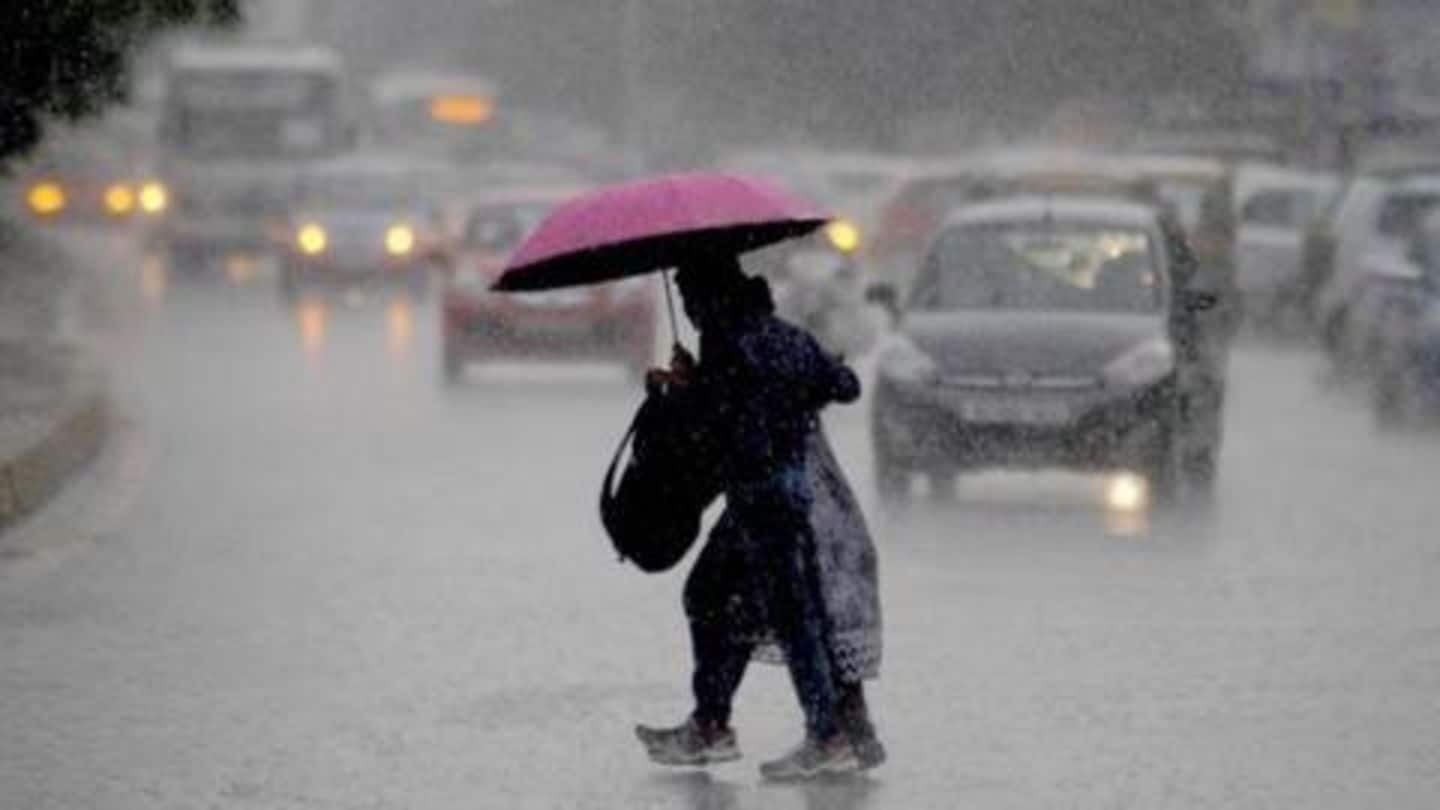 After a week's delay, monsoons hit the Kerala coast on Saturday, India Meteorological Department announced. The event marks the official arrival of India's four-month-long monsoon season. Reports suggest that although their arrival is a little late this year, it will be a "normal" monsoon season. Several parts in Kerala are already receiving a good amount of rainfall, IMD reports. Here are more details.
IMD expects below normal to normal rainfall this monsoon
"Monsoon has made an onset over Kerala on Saturday," India Meteorological Department's Director General-designate Mrutyunjay Mohapatra told PTI. The IMD expects rainfall to be at 96% of Long Period Average (normal: 96-104%), which indicates that the country will receive between below normal to normal rainfall this season. Monsoons hit South Andaman Sea, its first Indian outpost before reaching the mainland, on May 18.
What is Long Period Average (LPA)?
LPA is defined as the rainfall received by the entire country during the southwest monsoon over a period of 50 years. Currently, the LPA is 89cm, based on the average rainfall between 1951-2000. Under 90% LPA is considered deficit rainfall, while over 110% is excess.
How is the onset of monsoon determined by IMD?
Monsoon season is said to have arrived if after May 10, 60% of available stations - Minicoy, Amini, Thiruvananthapuram, Punalur, Kollam, Allapuzha, Kottayam, Kochi, Thrissur, Kozhikode, Thalassery, Kannur, Kudulu and Mangalore - witness a rainfall of over 2.5mm for two consecutive days or more. Additionally, the speed of the westerlies and long-wave radiation are two other factors which help determine the onset of monsoons.
Monsoon in Delhi to be delayed by 2-3 days: IMD
Due to the delay in the onset, monsoons will arrive late overall in India. The IMD reports that in Delhi, monsoon is likely to be delayed by two-three days from its usual onset on June 29. According to Skymet, it might take a week longer.
India witnessed a scorching summer; with mercury soaring over 45°C
The arrival of the monsoon season- which accounts for 75% of annual rainfall- is great news amid a harsh summer. Several parts of the country are witnessing agricultural distress and depleting water resources, especially in west and south India. Parts of north, central and south India recorded temperatures as high as 45°C this year. In regions of Rajasthan, the mercury soared over 50 degrees.
Harsh summer impacted agricultural yield
The rising mercury greatly impacted agriculture this summer due to the lack of adequate alternatives for irrigation. Consequently, farmers heavily rely on a good monsoon for a good yield, which in turn, impacts the economy, since agriculture contributes heavily to India's GDP.
Red alerts sounded across 4 Kerala districts
Meanwhile, the IMD has issued a red alert, implying 'very heavy' to 'extremely heavy' rainfall, in four Kerala districts: Thrissur on June 10, and Ernakulam, Malappuram, and Kozhikode on June 11. An orange alert, implying 'isolated heavy' to 'very heavy' rainfall, has been issued in eight districts on June 9: Thiruvananthapuram, Kollam, Alappuzha, Kottayam, Ernakulam, Thrissur, Malappuram, and Kozhikode.
'Monsoon preparedness and disaster relief' handbook released ahead of monsoon
After the devastating floods that shook the state last year, Kerala State Disaster Management Authority (KSDMA) released a first-of-its-kind 'Monsoon preparedness and disaster relief' handbook which contains pre-monsoon precautions and instructions on how to respond to a disaster.