In MP, male-doctor examines women-constables beside male-recruits in underwear
In MP, male-doctor examines women-constables beside male-recruits in underwear
May 02, 2018, 05:40 pm
2 min read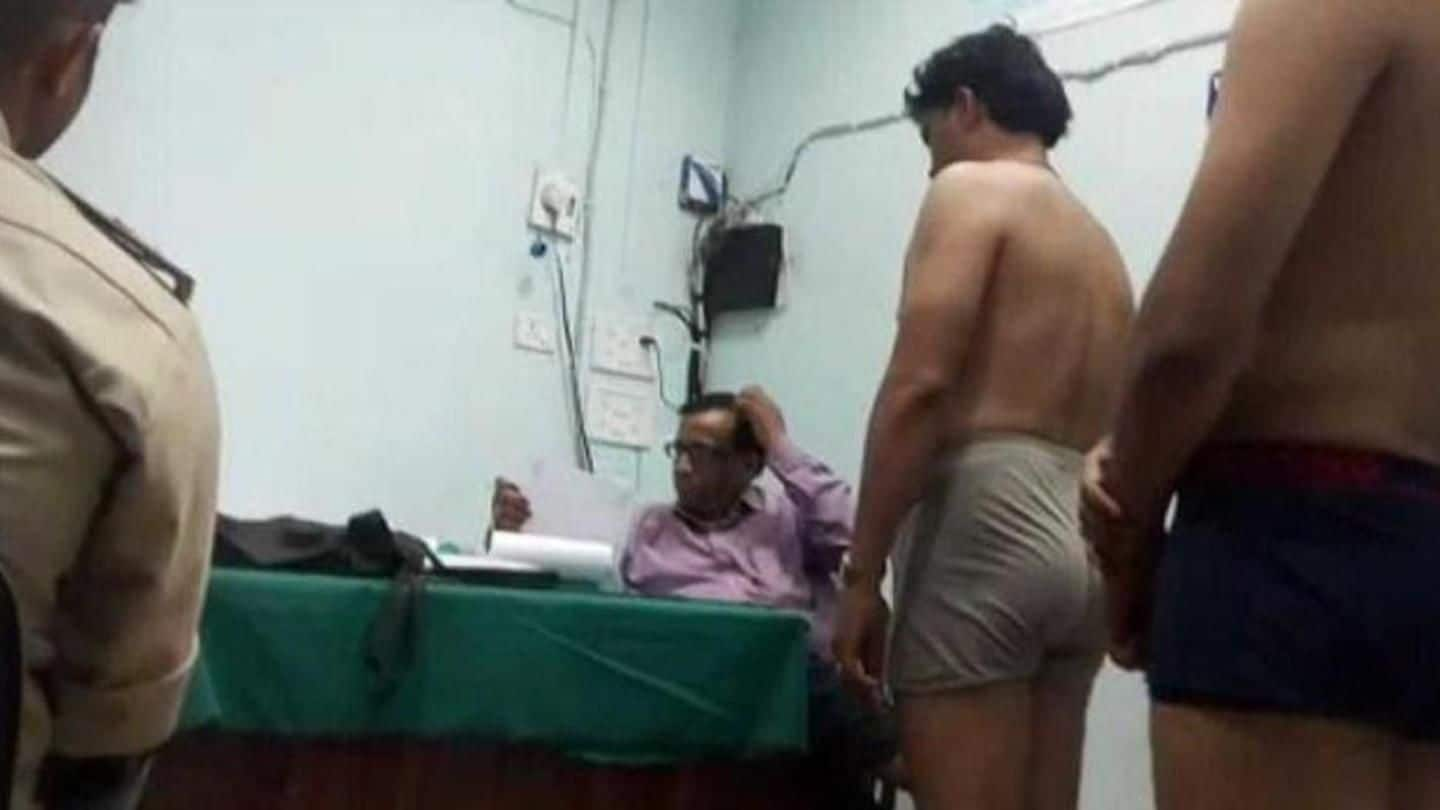 Days after facing flak for marking chests of newly-recruited police constables with their caste, the MP government has triggered another controversy. A video of male doctors examining women recruits at the Bhind district hospital has gone viral. Male recruits awaiting medical examination are also seen in their underwear in the same room. Officials say showcause notices have been issued to five doctors.
Inquiry report to be submitted within three days
In the clip, a male doctor is reportedly seen examining a woman constable, while two male recruits in their underwear stand in line a little distance away. 217 recruits underwent examination in Bhind, but how many are women isn't known. After a hue and cry, Dr Ajit Mishra, Civil Surgeon, said an inquiry has been ordered. A report will be submitted within three days.
A female doctor has now been arranged
"It is inappropriate," IGP Santosh Singh said, assuring action. "A basic understanding is that a female must be examined by a female." "Now a female doctor has also been assigned duty and other arrangements made for proper medical examination of woman constables," Dr Mishra said.
Meanwhile, two cops suspended in Dhar for marking recruits' chests
Earlier, it was photos of new recruits from Dhar, with their chests marked 'SC,' 'ST' and 'OBC,' that drew ire against the MP government. DGP Rishi Kumar Shukla had said it was a "precautionary measure to ensure there was transparency in the laid down norms for physical measurements of these categories." A police inspector and sub-inspector were suspended.