By 2050, Mumbai, Kolkata may get completely flooded, says research
By 2050, Mumbai, Kolkata may get completely flooded, says research
Oct 30, 2019, 08:02 pm
3 min read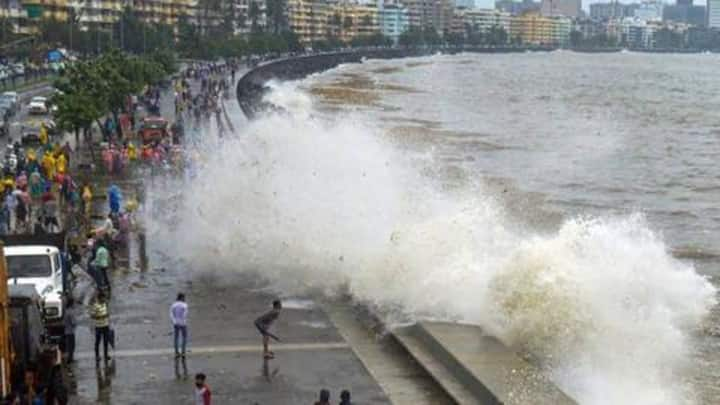 As global warming continues, polar ice will melt faster and coastal regions worldwide will be swallowed by the swelling seas. We've all heard about these dangers of global warming, however, it seems the pitch we were served may have been a tad optimistic. New research suggests that the metropolitan cities of Mumbai and Kolkata could be staring at near-total annihilation within the century.
Coastal flood risks three times greater than previously believed: Study
The research, published in Nature Communications, encapsulates data produced by Climate Central, a New Jersey-based non-profit news organization focusing on climate science. The study revealed that the developed global coastline is three times more at risk from rising sea levels as compared to earlier data; affecting 300 million people by 2050. By 2100, 200 million people could fall permanently below the high tide line.
Which areas in India are under threat from coastal floods?
The threat is concentrated in coastal Asia and in India, the metropolitans Mumbai and Kolkata are at risk of being flooded by 2050. In fact, areas surrounding Kolkata, the Sundarbans and the entire coastline stretching from Mahanadi river delta in Odisha to Myanmar are at risk. On the west coast, low-lying areas of Kerala and Goa also fall in coastal flood risk zones.
Gujarat's Kutch under severe coastal flood risk by 2050
Up North on the west coast, most of Gujarat's shores are also at risk, the research suggests. The likelihood of coastal flood is concentrated on the Kutch district, and the Gulf region of Kutch and Khambat. You can explore the complete map here: https://bit.ly/2q37YiI.
Apparently, most studies don't account for elevation data errors
The obvious question here is what makes Climate Central's study different. Most researchers use land elevation data obtained from NASA's Shuttle Radar Topography Mission (SRTM). However, SRTM data measures the tops of features protruding from the ground, be it trees, buildings, or the ground itself. In densely forested or constructed areas, this can lead to a major overestimation of elevation above sea level.
What did Climate Central do different?
Now, using machine learning, Climate Central developed CoastalDEM, a new digital elevation model (DEM) to reduce SRTM error and produce improved elevation data. It estimates that across the world, SRTM data appears to have an average error of roughly six feet. However, even the projections don't account for future population growth or land lost to coastal erosion, so the situation could be even direr.
'We've been trying to ring the alarm bells'
Speaking to The New York Times, Dina Ionesco of the International Organization for Migration said countries need to start preparing for citizens to relocate away from low-lying coastal areas. She said, "We've been trying to ring the alarm bells. We know that it's coming."